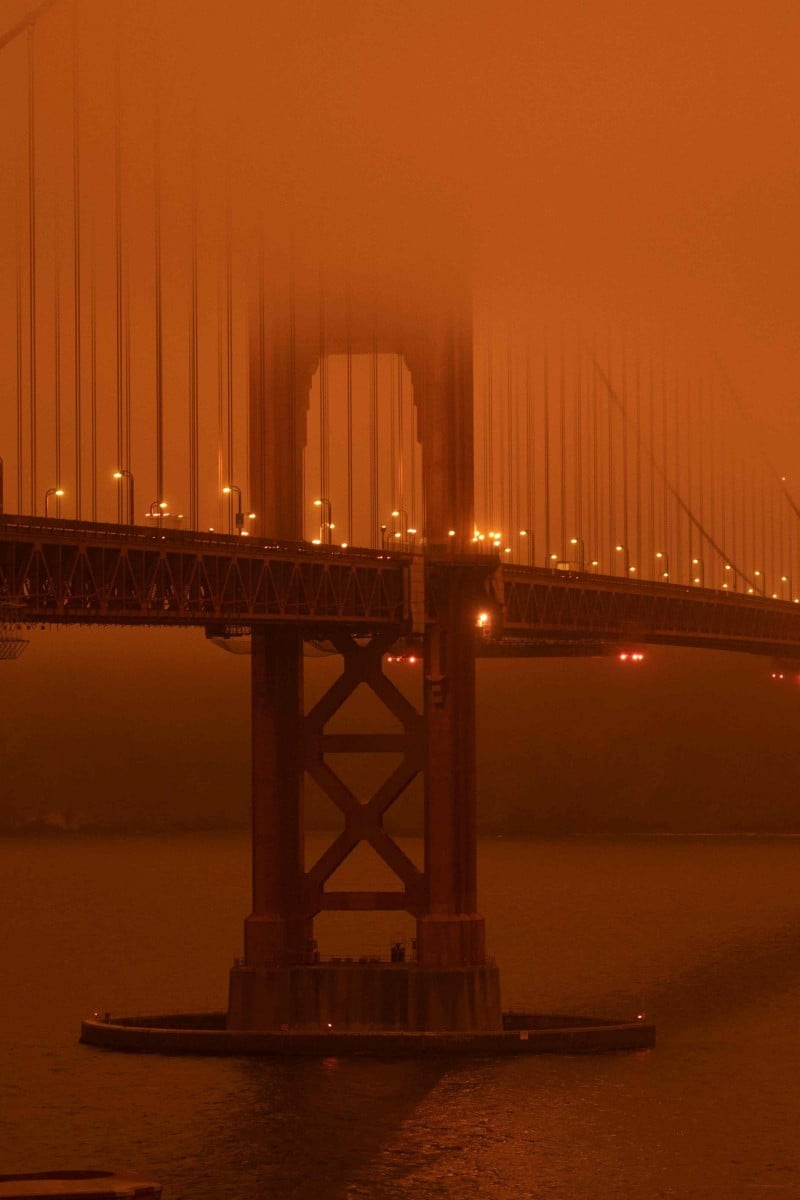 San Francisco skies turn red as western US states firefighters battle wildfires
There are thousands of blazes burning throughout California, Oregon and Washington

Smoke blanketing SF leaves the city looking like something from a dystopian movie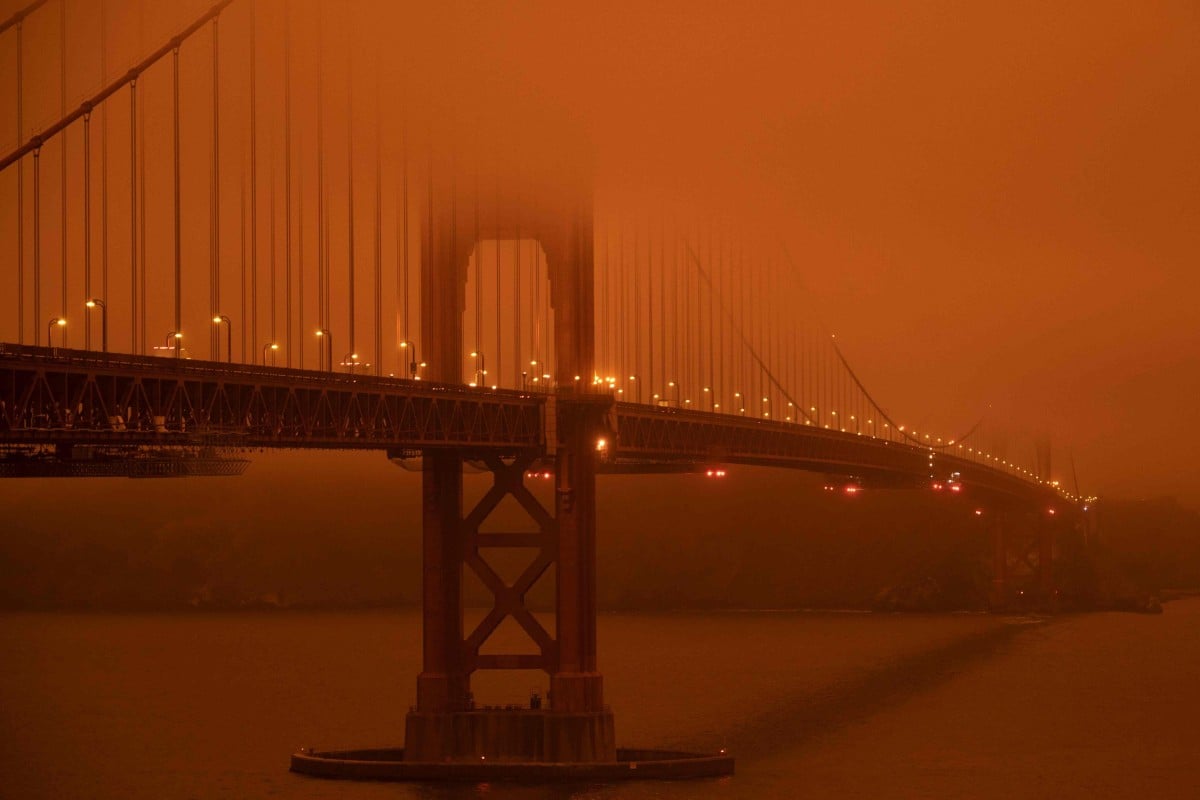 The San Francisco Bay bridge is sometimes shrouded in fog, but this is a whole new problem. Photo: AFP)
People in San Francisco awoke on Wednesday to a deep orange sky caused by wildfire smoke, that at times blocked out sunlight entirely.
Photos of the eerie scene, particularly of a San Francisco skyline fit for a dystopian science fiction film, spread quickly on social media.
Downtown San Francisco was as dark at noon as it usually is at sunset. Photo: Xinhua"We know the smoke, darkness, and orange glow is scary. Stay calm and try to stay indoors," the fire department tweeted.
Much of the smoke is being blown down from the north. There are massive wildfires in the states of Oregon and Washington, where entire communities have been razed and tens of thousands of people have been forced to evacuate their homes.
The view as cars drive along the San Francisco Bay Bridge at midday on Wednesday looked like something from a dystopian movie. Photo: AFP
At least six people were confirmed dead by late Wednesday, with officials warning that more deaths would likely be reported in the coming days as many areas were currently impossible to reach.
Five towns were "substantially destroyed" as widespread evacuations took place across Oregon, governor Kate Brown said.
"This could be the greatest loss of human lives and property due to wildfire in our state's history," she told a press conference.
California and Washington states have been scrambling to contain the rapidly spreading wildfires since the weekend due to unprecedented heatwaves followed by intense, dry winds.
The Golden Gate Bridge is famous for its red cables and abutments, rather than the surrounding sky. Photo: AP
In Washington, where the town of Malden was decimated, governor Jay Inslee described the wildfires as "unprecedented and heartbreaking", and blamed the ferocity of this year's fires on climate change.
California Governor Gavin Newsom added: "I quite literally have no patience for climate change deniers ... It's completely inconsistent ... with the reality on the ground."
California has seen more than 2.5 million acres burn this year – an annual record, with nearly four months of fire season still to come.
More than 14,000 firefighters are fighting 28 major wildfires across California.
Sign up for the YP Teachers Newsletter
Get updates for teachers sent directly to your inbox
Sign up for YP Weekly
Get updates sent directly to your inbox