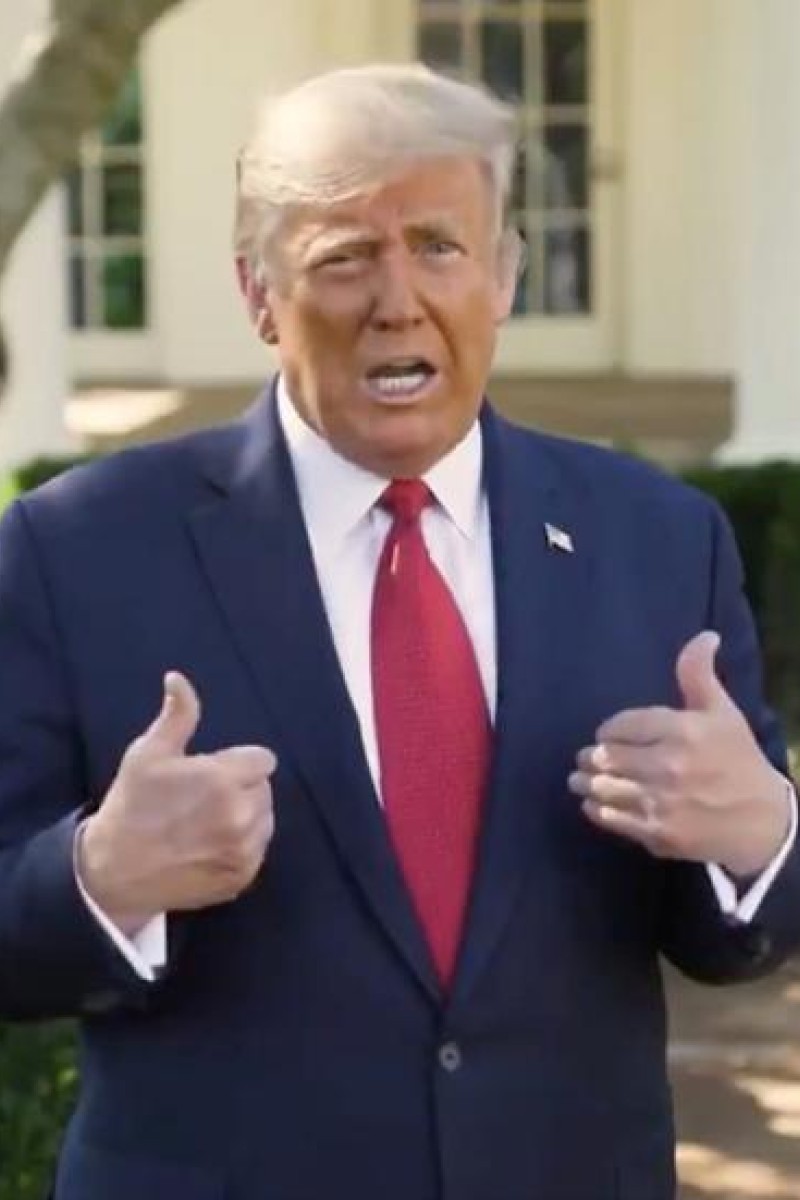 US President Donald Trump vows to 'make China pay' for the Covid-19 pandemic
Appearing at the White House for the first time since leaving the hospital, he posed a video on Twitter saying 'he feels great' and called his coronavirus infection 'a blessing from God'

The US has recorded more than 210,000 deaths from the virus - more than any other country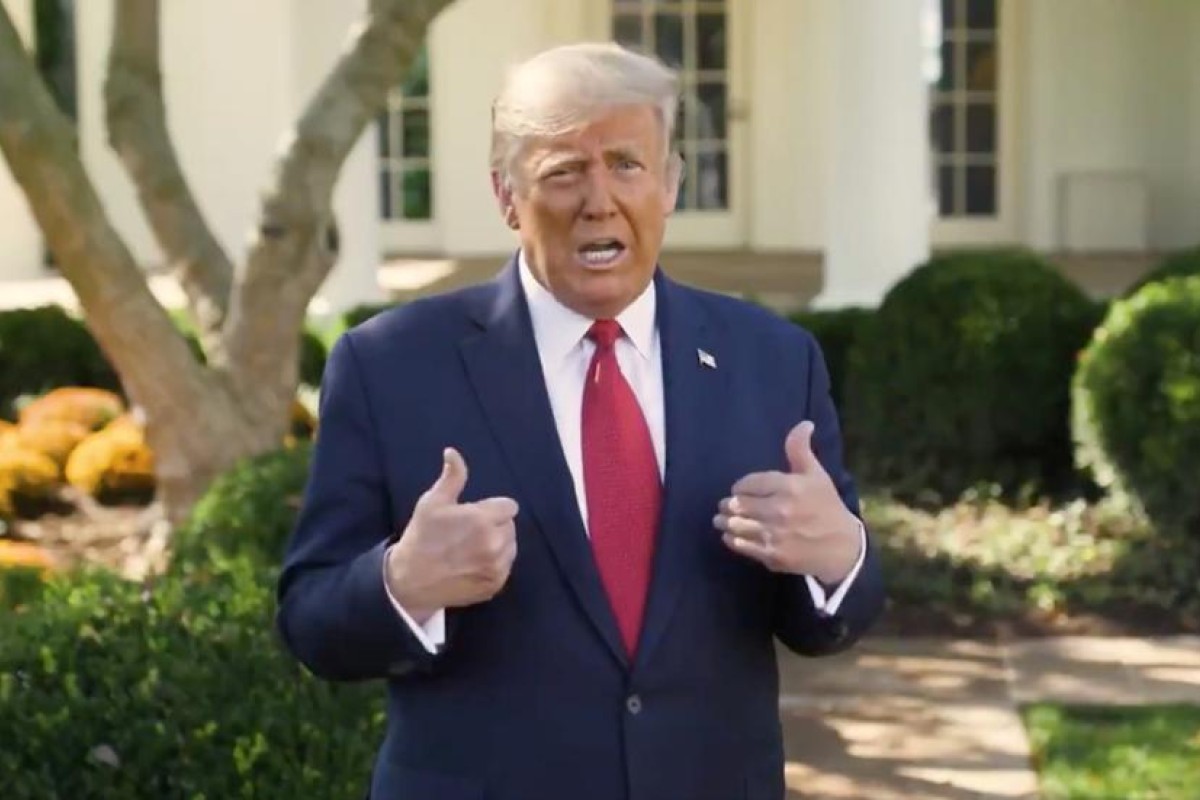 US President Donald Trump vowed to "make China pay" for damage caused by the Covid-19 pandemic and called his infection "a blessing from God."
Speaking about the medications that made him feel "great" – in particular an experimental antibody therapy known as REGN-COV2 developed by American biotechnology company Regeneron – Trump said in a video posted to Twitter that he wanted to speed up availability of the drug for Covid-19 patients. 
"I want to get to you what I got and I'm going to make it free," Trump said. "It wasn't your fault that this happened, it was China's fault, and China is going to pay a big price [for] what they've done to this country. China's going to pay a big price, what they've done to the world. This was China's fault."
"I feel, like, perfect, so I think this was a blessing from God that I caught it," Trump added. "This was a blessing in disguise."
Trump faces backlash for removing mask as he returns to White House
Trump received the antibody cocktail before he was admitted to the Walter Reed National Military Medical Centre last week, when he developed a fever and other symptoms related to his Covid-19 infection. During Trump's three days in the facility, he was also given multiple doses of the antiviral drug, Remdesivir and a steroid dexamethasone, usually used to treat inflammation in people who have severe cases of Covid-19.
The president also vowed in his video to push the US Food and Drug Administration to issue an emergency use authorisation to administer the medication to Covid-19 patients. 
Aruna Subramanian, an infectious disease specialist at Stanford University, said that Trump's rush for FDA approval for the antibody therapy was "shocking", adding that his praise to God for the infection "makes my stomach turn".
"He really praised the Regeneron monoclonal antibodies today. We're still doing trials on them," she said in an interview. "They seem pretty safe, and they may be efficacious, but we don't know in whom, and for what kinds of symptoms."
Regeneron Pharmaceuticals scientists work at Regeneron Pharmaceuticals with a bioreactor in New York state. Photo: Regeneron via AP
"So to somehow tout this as a cure and say that the FDA should push it through, everybody should get it – it was very, very shocking."
At more than 210,000, the US has recorded more deaths from the illness than any other country, a statistic that has hurt Trump's standing among US voters going into the November 3 general election, prompting him and others in his administration to vilify China for the pandemic.
Trump frequently describes the coronavirus as the "China plague" or the "China virus", language that rights groups and lawmakers say has contributed to a rise in anti-Asian racism in the US.
The Chinese embassy in Washington did not immediately respond to a request for comment.
Hong Kong's fourth wave of Covid could come 'sooner than we think'
Subramanian said she was appalled by Trump's comment that his diagnosis had been a blessing from God. 
"It really makes my stomach turn," she said. "So would he say that the 210,000 Americans who died, they were cursed by God?"
Stanford is one of 84 medical research institutions in the US conducting clinical trials of the REGN-COV2. Early results from outpatient trials, in which the drug is administered to non-hospitalised COVID-19 patients, suggest that the drug may aid the recovery of patients with mild to moderate symptoms, according to a report Tuesday in The Stanford Daily. 
The coronavirus outbreak was first reported in Wuhan in central Hubei province in December 2019, with most cases related to a seafood wholesale market. A retrospective study published in The Lancet journal recorded that the first patient showed symptoms on December 1. 
Sign up for the YP Teachers Newsletter
Get updates for teachers sent directly to your inbox
Sign up for YP Weekly
Get updates sent directly to your inbox