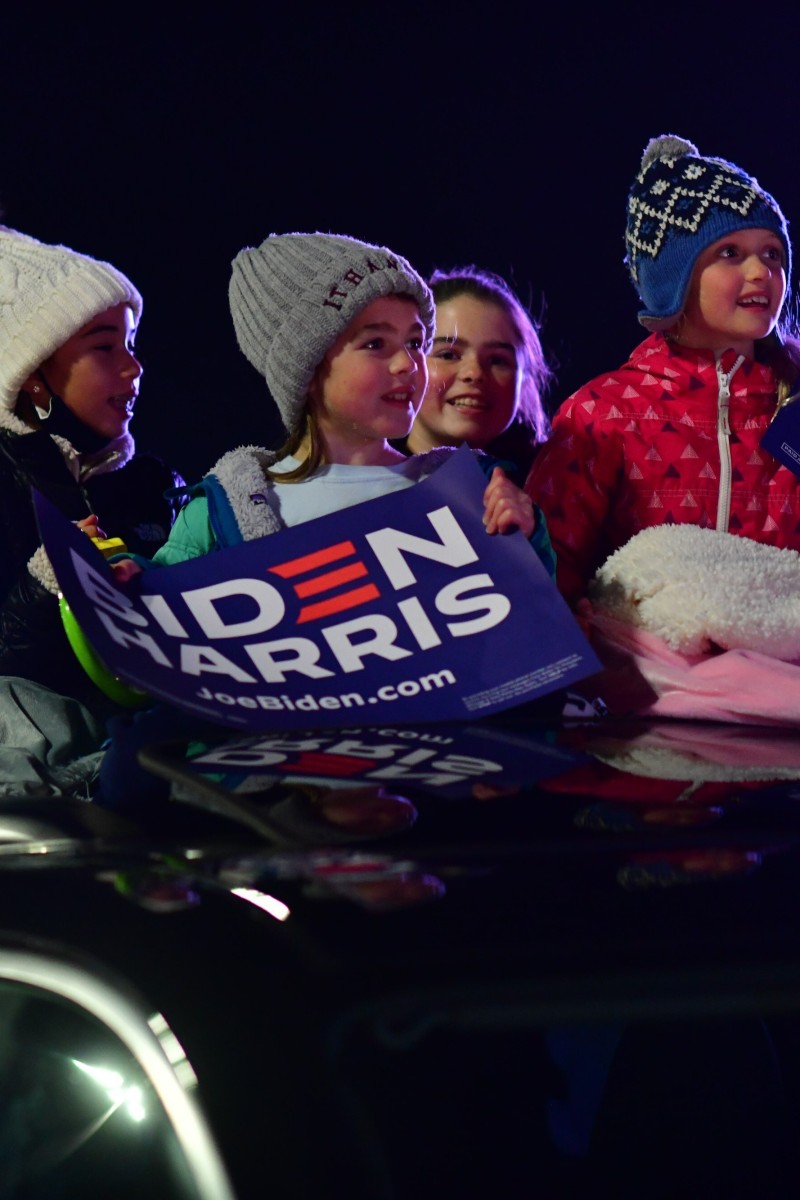 As the US election 2020 approaches, Taylor Swift is the new soundtrack of the Biden-Harris campaign
'Only the Young', the anthem from her Netflix documentary 'Miss Americana', appears in an advert aimed at engaging young voters

The Grammy-winning musician officially endorsed Barack Obama's VP last month ahead of the November 3 presidential election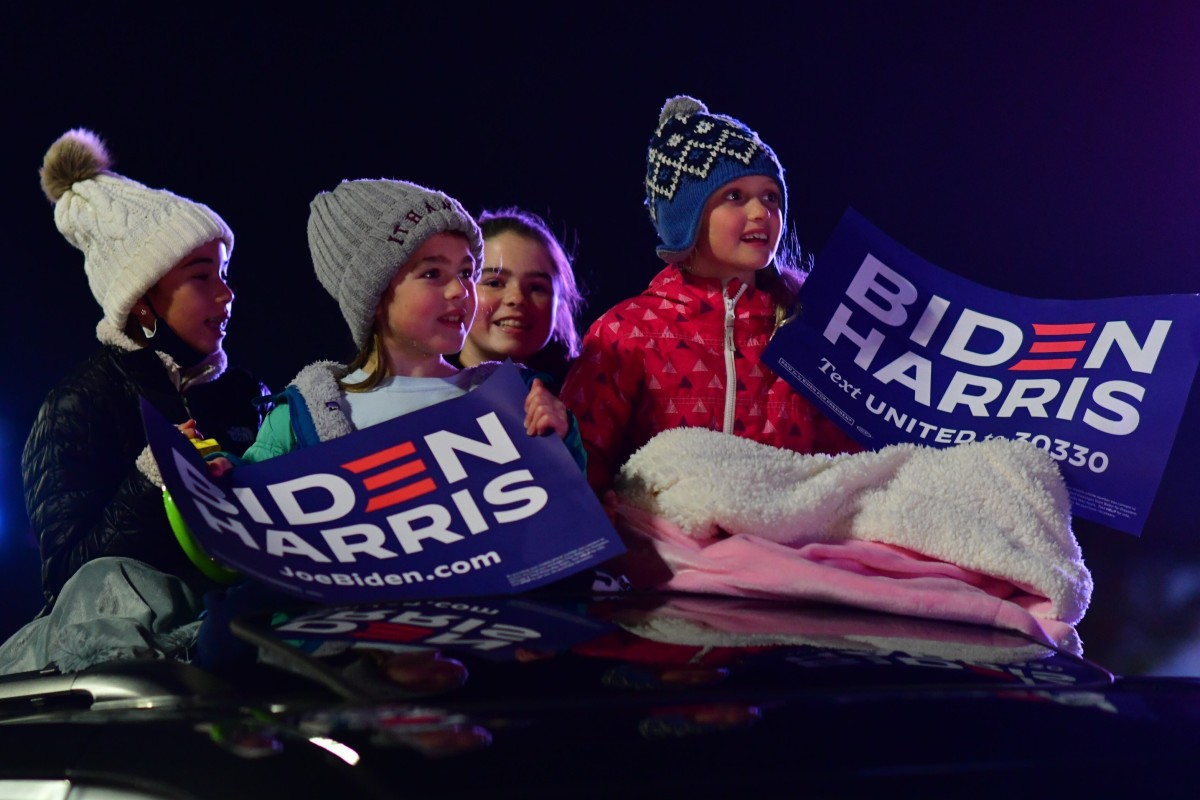 Taylor Swift's song has been adopted by the Biden-Harris campaign to motivate younger voters – though these four still have some years before they cast their first ballot. Photo: AFP
The fight for the American presidency isn't over yet – and Taylor Swift knows it.
On Friday, the Democratic Party debuted a new campaign advertisement for former Vice President Joe Biden and California Senator Kamala Harris featuring Swift's song Only the Young in an effort to engage young voters.
The brief clip opens with a message from Harris questioning, "Why are so many powerful people trying to make it so difficult for us to vote?" before launching into a montage set to the tune of Swift's 2020 Miss Americana anthem.
"It keeps me awake, the look on your face / The moment you heard the news," she sings as images of people's tearful reactions to the 2016 presidential election results flash across the screen. "You're screaming inside / You're frozen in time / You did all that you could do."
What follows is a visual summary of the last four years: #MeToo founder Tarana Burke leading a demonstration; Covid-19 hospitalisations; migrant children suffering at the US-Mexico border; First Lady Melania Trump's infamous "I don't really care" jacket; Amy Coney Barrett's confirmation; police violence against Black Lives Matter protesters; and wildfires ravaging California.
"They aren't gonna help us / Too busy helping themselves," Swift sings. "They aren't gonna change this / We gotta do it ourselves / They think that it's over / But it's only begun / Only one thing can save us / Only the young."
Opinion: Biden or Trump? There's only one sane answer
Cue the slideshow of Americans showing off their "I Voted" stickers and traveling to the polls; youthful activists rallying against gun and police violence; crowds marching for LGBTQ Pride; and snapshots of American heroes such as Georgia Representative John Lewis and Justice Ruth Bader Ginsburg fighting for change.
"You've marched for four years," the ad reads. "Now it's time to run." A series of hashtags then appears, including #ClimateChangeIsReal, #MeToo, #BlackLivesMatter and #WearAMask
Shortly after Representative Eric Swalwell shared the clip on Twitter, Harris retweeted it with words of gratitude for him and Swift, a tweet which has amassed more than 112,000 likes.
After drawing sharp criticism for staying silent in 2016, Swift has been a vocal critic of the Trump administration and supporter of the Biden-Harris ticket in 2020. Last month – to no one's surprise – she officially endorsed the Democratic candidates in an interview with V Magazine.
Her song Only the Young was originally featured in her 2020 Netflix documentary, Miss Americana, which saw the artist regret failing to speak out against Trump four years ago.
"But I can't change that," she tells her family and publicity team. "I need to do this. I need you ... to forgive me for doing it – because I'm doing it."
Sign up for the YP Teachers Newsletter
Get updates for teachers sent directly to your inbox
Sign up for YP Weekly
Get updates sent directly to your inbox