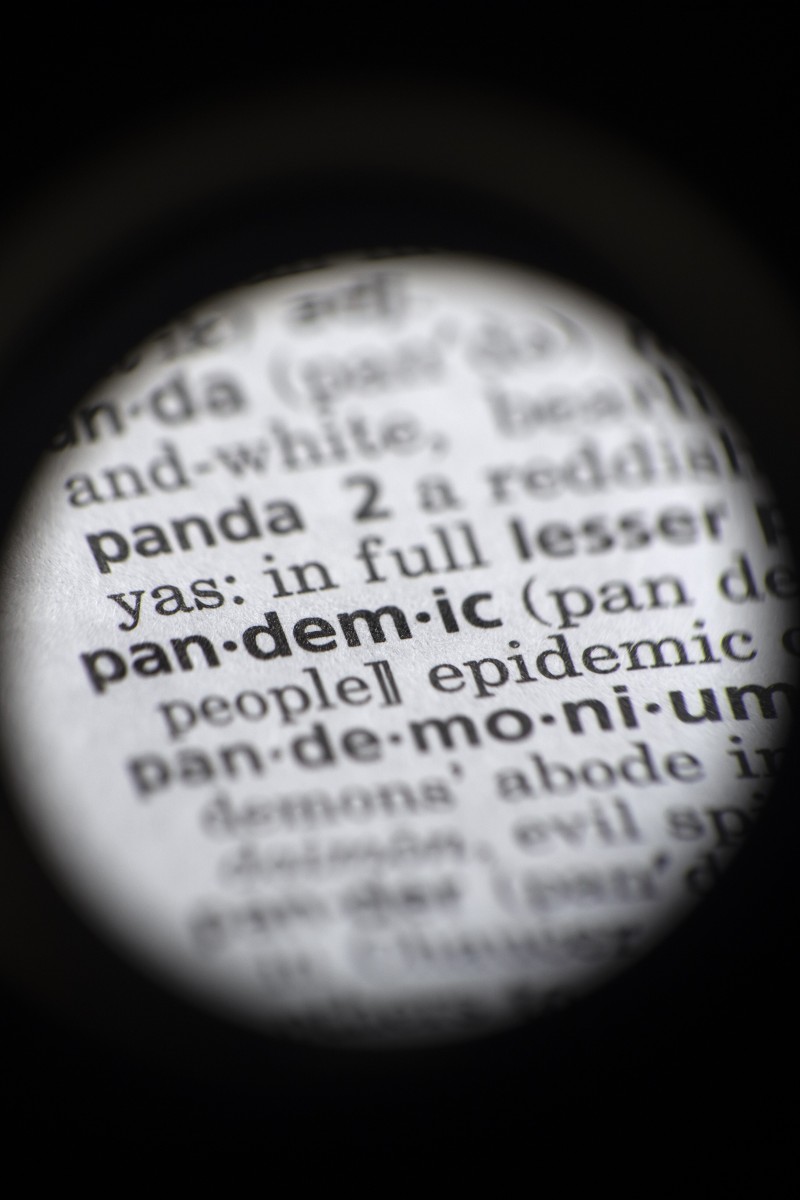 The American dictionaries both acknowledged the impact Covid-19 has had on language in 2020

While 'coronavirus' had been in dictionaries for decades, many other words related to the health emergency were coined this year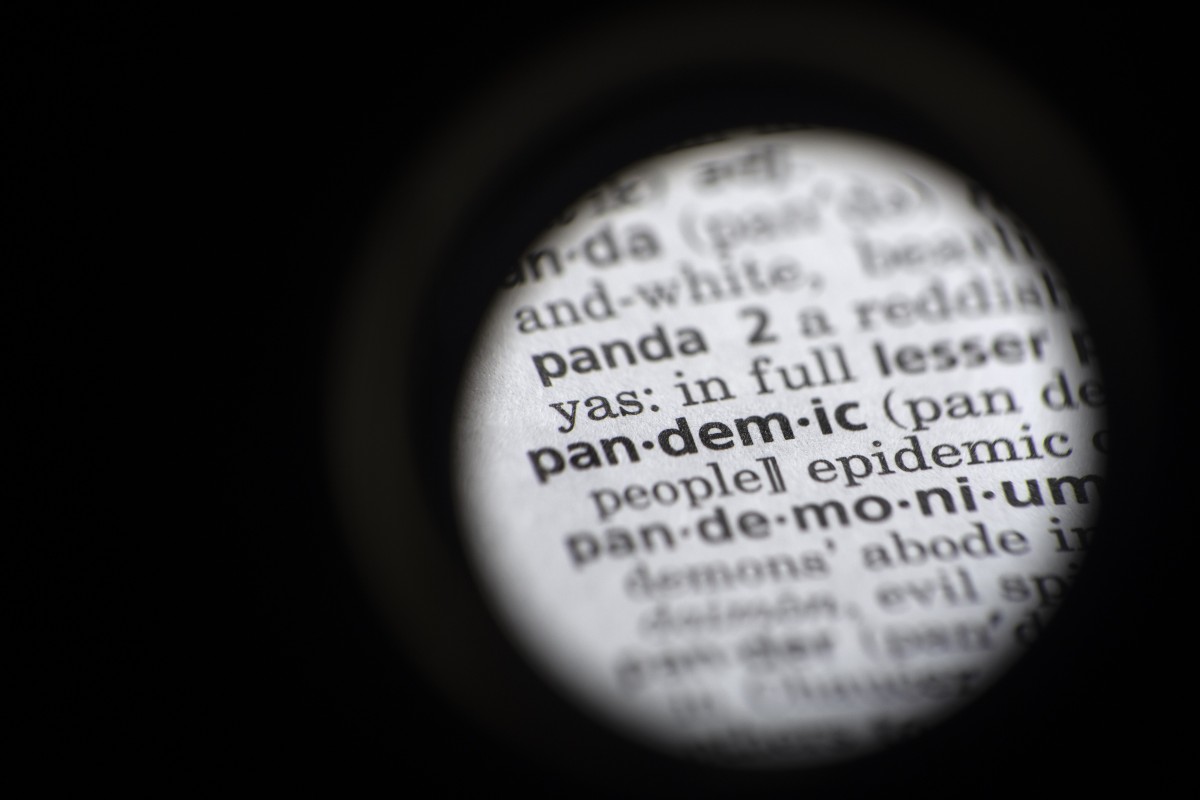 Not a shocker: Two US dictionaries agreed that there could be no other word of the year. Photo: AP
The 2020 prize for American dictionary Merriam-Webster's Word of the Year went to an obvious choice: pandemic.
The term had the most online dictionary lookups of any word, Merriam-Webster said on its website, after a year in which at least 1.4 million people globally have died from the Covid-19 pandemic.
"Sometimes a single word defines an era, and it's fitting that in this exceptional – and exceptionally difficult – year, a single word came immediately to the fore," the dictionary publisher said.
Meanwhile, a British dictionary picks a different Covid-inspired word of the year
Online word reference site Dictionary.com also declared "pandemic" its choice for word of the year.
Merriam-Webster.com defines "pandemic" as "an outbreak of a disease that occurs over a wide geographic area (such as multiple countries or continents) and typically affects a significant proportion of the population".
The word's Greek roots are "pan," meaning all or every, and "demos," meaning people. The word entered the English language in the 1660s, used in a medical text by a Dutch-born doctor.
Dictionary lookups skyrocketed on March 11 when the World Health Organisation officially labelled Covid-19 a pandemic.
What's the difference between a pandemic and an epidemic?
The word "saw the single largest spike in dictionary traffic in 2020, showing an increase of 115,806 per cent over lookups on that day in 2019", said the company, founded in 1831.
Merriam-Webster acted quickly in March to add and update entries on its site for words related to the pandemic. While "coronavirus" had been in the dictionary for decades, "Covid-19" was coined in February.
Thirty-four days later, Merriam-Webster had it up online, along with a couple dozen other entries that were revised to reflect the health emergency.
Coronavirus myths debunked – find out what's real and what's not
"That's the shortest period of time we've ever seen a word go from coinage to entry," Merriam-Webster editor at large Peter Sokolowski said.
"The word had this urgency."
Dictionary.com senior research editor John Kelly said "pandemic" was looked up more than routine checks usually intended to sort more mundane matters, such as the differences between "to, two and too".
"That's significant," he said. "It seems maybe a little bit obvious, and that's fair to say, but think about life before the pandemic. Things like pandemic fashion would have made no sense. The pandemic as an event created a new language for a new normal."
Sign up for the YP Teachers Newsletter
Get updates for teachers sent directly to your inbox
Sign up for YP Weekly
Get updates sent directly to your inbox