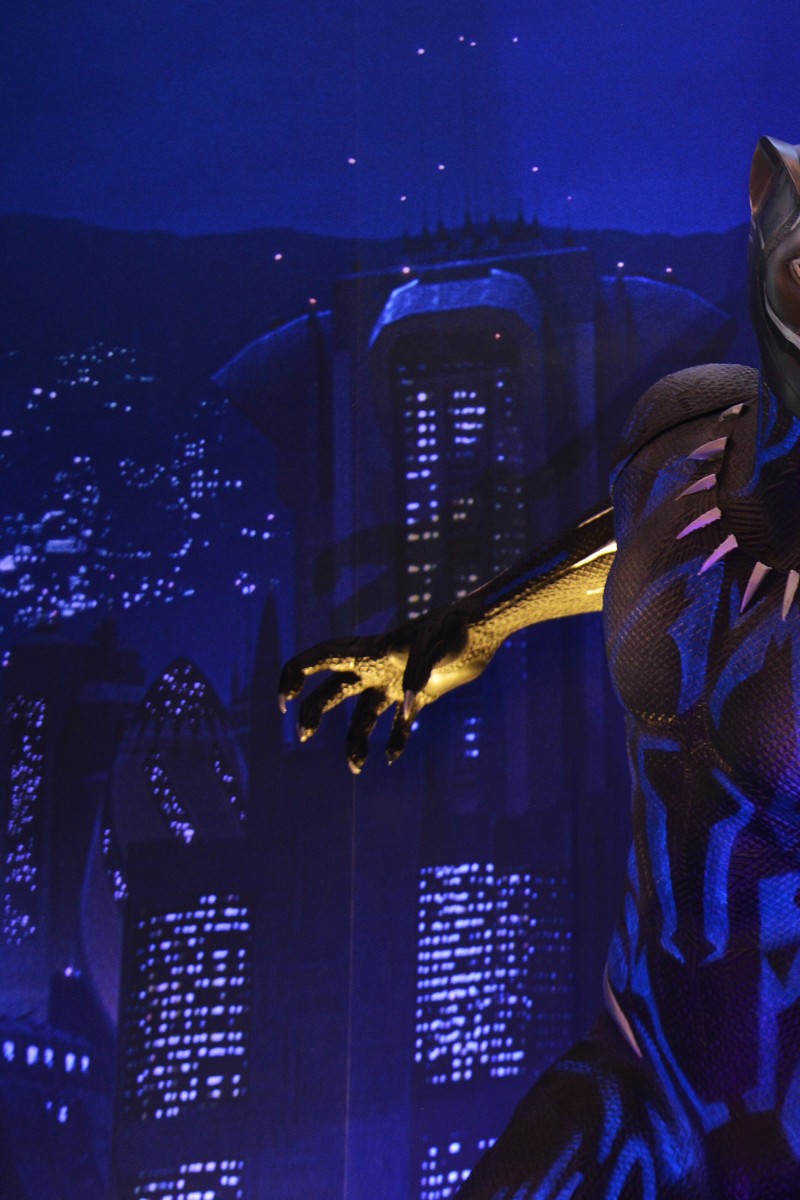 Final goodbye: Influential people who died in 2020
The world lost many famous people this year, from basketball star Kobe Bryant, to Marvel's Black Panther, Chadwick Boseman

Argentine soccer great Diego Maradona and US Supreme Court Justice Ruth Bader Ginsburg died in 2020 as well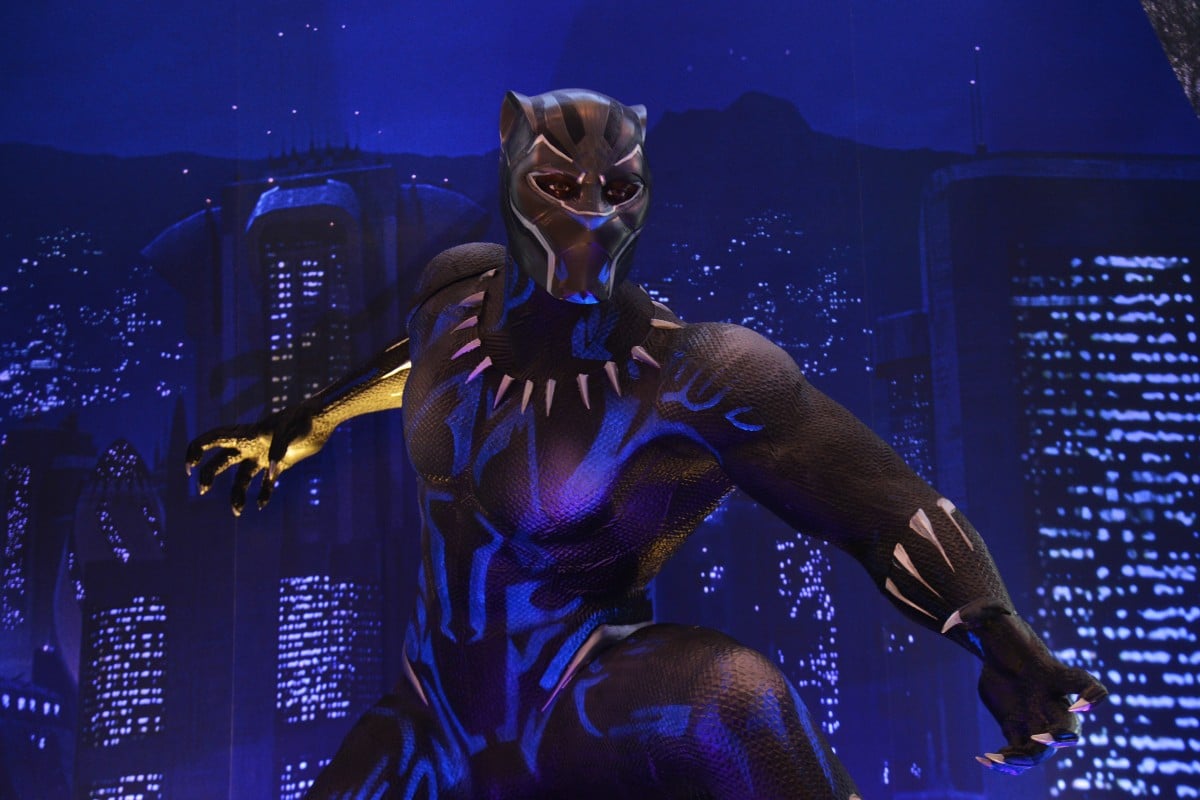 Chadwick Boseman, perhaps most famous for his role as the Black Panther, was just one of the many influential people who died this year.
In a year defined by a devastating pandemic, the world many important activists, great athletes and entertainers who helped define their genres.
Many of them were internationally famous, like – RBG, Kobe, Maradona, Eddie Van Halen, Little Richard, Sean Connery – but Hong Kong lost its fair share of heroes too.
Pandemic restrictions often limited the public's ability to mourn their loss in a year that saw nearly 1.8 million people die from the coronavirus.
Here is a roll-call of some influential figures who died in 2020 (cause of death cited for younger people, if available):
2020 in review: Korean films of the year
Khagendra Thapa Magar, 27. The world's shortest man (who could walk) was just 67.08cm tall. He was awarded his title in 2010 when he was 18. He lost the title to a fellow Nepali, Chandra Bahadur Dangi, who measured 54.6cm. January 17. Pneumonia.
Kobe Bryant, 41. The 18-time NBA All-Star won five championships and became one of the greatest basketball players of his generation during a 20-year career spent entirely with the Los Angeles Lakers. January 26. Helicopter crash. His 13-year-old daughter Gianna and seven others were also killed.
The world mourned when Kobe Bryant - along with his daughter Gianna and seven others - died in a helicopter crash.
Daniel arap Moi, 95. A former schoolteacher who became Kenya's longest-serving president. He presided over years of repression and economic turmoil fuelled by runaway corruption. February 4.
Kirk Douglas, 103. The intense, muscular actor with the dimpled chin, who starred in Spartacus , Lust for Life and dozens of other films, reigned for decades as a Hollywood maverick and patriarch. February 5.
Joseph Shabalala, 79. The founder of the South African a cappella group Ladysmith Black Mambazo, which sang in the local vocal styles of isicathamiya and mbube. Hits include Homeless , and Diamonds on the Soles of Her Shoes with Paul Simon. February 11.
Lady Margaret Noel MacLehose, 99. The wife of former Hong Kong governor Murray MacLehose. She and her husband were very fond of walking and Hong Kong's MacLehose Trail – from Sai Kung to Tuen Mun in the New Territories – was named after them. She also set up the Riding for the Disabled Charity and was chairwoman of the Community Chest. The Lady MacLehose Holiday Village has been turned into a quarantine centre during the Covid-19 outbreak. February 22.
Thich Quang Do, 91. A Buddhist monk who became the public face of religious dissent in Vietnam while the Communist government kept him in prison or under house arrest for more than 20 years. February 22.
Katherine Johnson, 101. A mathematician who calculated rocket trajectories and Earth orbits for Nasa's early space missions. She was later portrayed in the 2016 hit film Hidden Figures, about pioneering Black female aerospace workers. February 24.
Hosni Mubarak, 91. The former Egyptian leader who was the autocratic face of stability in the Middle East for nearly 30 years before being forced from power in an Arab Spring uprising. February 25.
Jack Welch, 84. The business guru who transformed General Electric into a highly profitable multinational company. After he retired, he launched a new career as a corporate leadership guru. March 1. Kidney failure.
Javier Perez de Cuellar, 100. The two-term United Nations secretary general brokered a historic ceasefire between Iran and Iraq in 1988. Later, he came out of retirement to help re-establish democracy in his Peruvian homeland. March 4.
Chan Tai-ho, 87. Hong Kong tycoon and the founder of Playmates toymaker which gave the world the Teenage Mutant Ninja Turtle action figures. March 5.
Max von Sydow, 90. The actor known to art house audiences through his work with Swedish director Ingmar Bergman and later to film-goers everywhere when he played the priest in the controversial horror classic, The Exorcist . March 8.
Arnaldo de Oliveira Sales, 100. Known as the Father of Hong Kong Sport, he played a part in the creation of many Hong Kong sporting facilities, such as public swimming pools, Queen Elizabeth Stadium, the Coliseum, and Wan Chai Sports Ground.
He studied at Hong Kong's La Salle College and St Joseph's Seminary in Macau, and excelled at hockey.
Sales played a major role in creating the Amateur Sports Federation & Olympic Committee of Hong Kong in 1950, becoming its president and giving Hong Kong athletes the opportunity to represent the then British colony in international sporting competitions – including the Olympics – as a separate entity. Previously, Hong Kong's top athletes would play under the China or Taiwan flags.
In one of the most famous incidents, he negotiated with Black September terrorists at the 1972 Munich Olympics in Germany, helping the Hong Kong team escape the athletes' village where they had shared accommodation with the Israeli athletes. Eleven Israeli athletes were killed in the attack. March 6.
Kenny Rogers, 81. The Grammy-winning balladeer spanned jazz, folk, country and pop with such hits as Lucille , Lady and Islands in the Stream . He embraced his persona as T he Gambler on records and TV. March 20.
Bill Withers, 81. He wrote and sang a string of soulful songs in the 1970s that have stood the test of time, including Lean on Me , Lovely Day and Ain't No Sunshine . March 30.
2020 in review: What happened in Hong Kong
Stirling Moss, 90. A daring, speed-loving Englishman regarded as the greatest Formula One driver never to win the world championship. April 12.
Irrfan Khan, 54. A veteran character actor in Bollywood movies and one of India's best-known exports to Hollywood. April 29. Colon infection.
Gerard McCoy, 63. A barrister and constitutional law expert who defended political activists as well as some of Hong Kong's most notorious killers. Known as the "best legal brain–" in the city. April 30. Leukaemia.
Rishi Kapoor, 67. A top Indian actor who was a member of Bollywood's most famous Kapoor family. April 30. Leukaemia.
Little Richard, 87. He was one of the chief architects of rock 'n' roll whose piercing wail, pounding piano and famous hairstyle irrevocably altered popular music while introducing Black R&B to white America. His hits include Good Golly Miss Molly , Hound Dog . May 9. Bone cancer.
Jerry Stiller, 92. The high-strung Frank Costanza on the classic sitcom Seinfeld and the basement-dwelling father-in-law on The King of Queens. May 11.
Stanley Ho Hung-sun, 98. Macau's casino tycoon was, for a long time, one of the richest men in Asia. He was born into a wealthy Eurasian family in Hong Kong. But when his family fell on hard times, he became ill with beriberi, a disease caused by not having enough to eat. When girls asked him to buy them coffee, he would run away because he didn't have the money.
He went to Macau during the second world war with only HK$10 in his pocket. When he retired in 2018, his personal fortune was estimated to be worth HK$50 billion. His casino business dominated Macau for decades. May 26.
Little Richard was famous for popularising R&B music in the US.
Vera Lynn, 103. The endearingly popular "Forces' Sweetheart" who sang in front of British troops during the second world war. Her hits included We'll Meet Again and The White Cliffs of Dover. June 18.
Ennio Morricone, 91. The Oscar-winning Italian composer who created the coyote-howl theme for the iconic Western The Good, the Bad and the Ugly and soundtracks for such classic Hollywood gangster movies as The Untouchables and Once Upon A Time In America. July 6. Complications from surgery after a fall.
Naya Rivera, 33. A singer and actor who played a gay cheerleader on the hit TV musical comedy Glee. July 8. Drowning.
Olivia de Havilland, 104. The doe-eyed actress beloved to millions as the sainted Melanie Wilkes of the very unPC (not politically correct) Gone With the Wind , but also a two-time Oscar winner and an off-screen fighter who challenged and unchained Hollywood's contract system. July 26.
Lee Teng-hui, 97. A former Taiwanese president who brought direct elections and other democratic changes to the self-governed island despite missile launches and other fierce sabre-rattling by China. July 30.
The best Young Adult novels of 2020
Benny Chan Muk-sing, 58. A Hong Kong film director responsible for several of the best Hong Kong action movies in the past 30 years. His hits include A Moment of Romance and New Police Story. August 24. Cancer.
Chadwick Boseman, 43. He played Black American icons Jackie Robinson and James Brown with searing intensity before inspiring audiences worldwide as the regal Black Panther in Marvel's blockbuster movie franchise. August 28. Colon cancer.
Ruth Bader Ginsburg, 87. The US Supreme Court justice developed a cult-like following over her more than 27 years on the bench, especially among young women who appreciated her lifelong, fierce defence of women's rights. September 18.
Timothy Ray Brown, 54. He made history as "the Berlin patient", the first person known to be cured of HIV infection. September 29. Leukaemia.
Ruth Bader Ginsburg was seen as an icon and defender of women's rights.
Kenzo Takada, 81. The iconic French-Japanese fashion designer whose styles used bold colour and clashing prints that were inspired by his travels all over the world. October 4. Coronavirus.
Eddie Van Halen, 65. The guitar virtuoso whose blinding speed, control and innovation propelled his band Van Halen into one of hard rock's biggest groups. Their hits included Jump and You Really Got Me Now. October 6. Cancer.
Johnny Nash, 80. A singer-songwriter, actor and producer who rose from pop crooner to early reggae star to the creator and performer of the million-selling anthem I Can See Clearly Now . October 6.
Lee Kun-hee, 78. The tycoon behind South Korean electronics giant Samsung. October 25. Heart attack.
Sean Connery, 90. The charismatic Scottish actor who rose to international superstardom as the suave secret agent James Bond and then abandoned the role to carve out an Oscar-winning career in other rugged roles. October 31.
Diego Maradona, 60. The Argentine soccer great who scored the notorious "Hand of God" goal at the 1986 World Cup before leading his country to the title at the same competition. Later, he struggled with cocaine addiction and obesity. November 25. Heart attack.
Chuck Yeager, American Air force officer and test pilot. The first man to break the sound barrier. December 7.
John le Carre, 89. AKA David John Moore Cornwell was known for his spy novels.
Jeremy Bulloch, 75. The British actor who played badass bounty hunter Boba Fett in the original Star Wars films. Even though it was a minor role, Boba Fett became a firm favourite among Star Wars fans. Bulloch rocked the costume so well and his ship, Slave 1, was so awesome that the part changed his life forever. May the force be with you always. December 17.
Sign up for the YP Teachers Newsletter
Get updates for teachers sent directly to your inbox
Sign up for YP Weekly
Get updates sent directly to your inbox