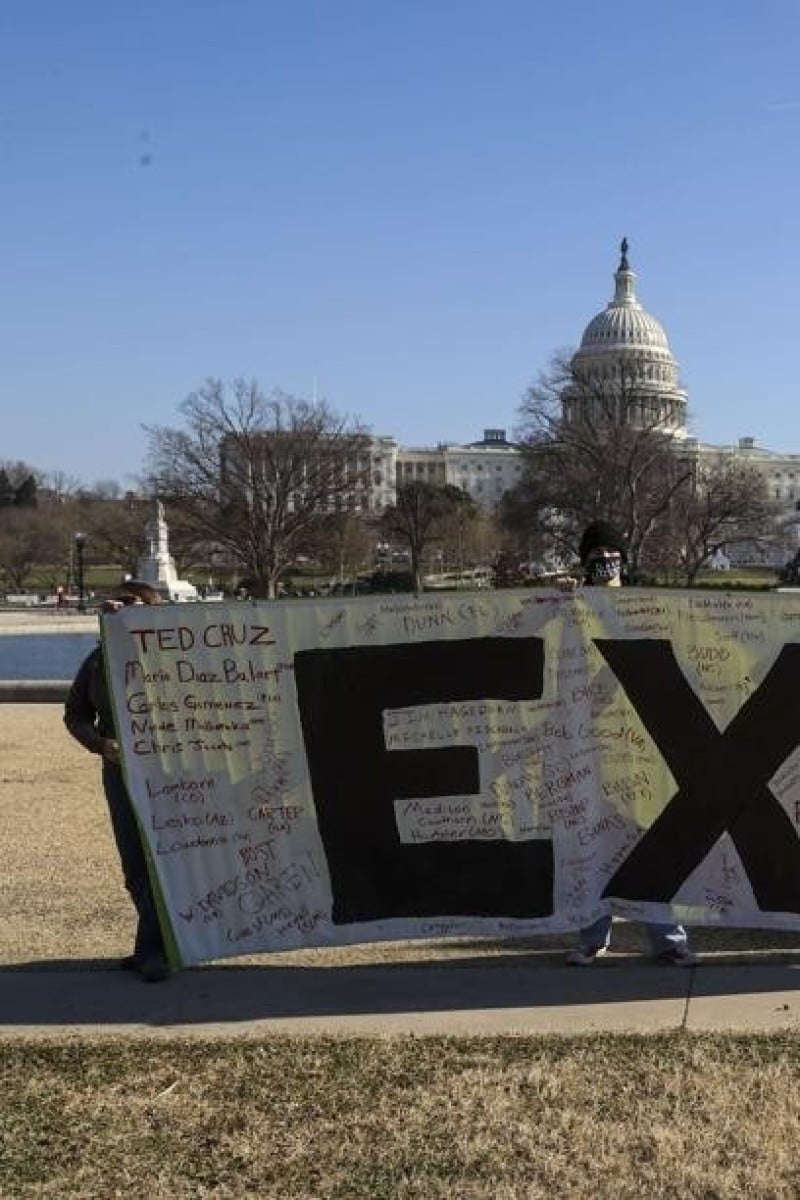 US President Donald Trump makes history by being impeached twice
Ten Republicans in the House of Representatives joined Democrats in voting to impeach Trump for inciting the deadly attack on the Capitol on January 6

A Senate trial would be required to remove him from the presidency and make him illegible for future office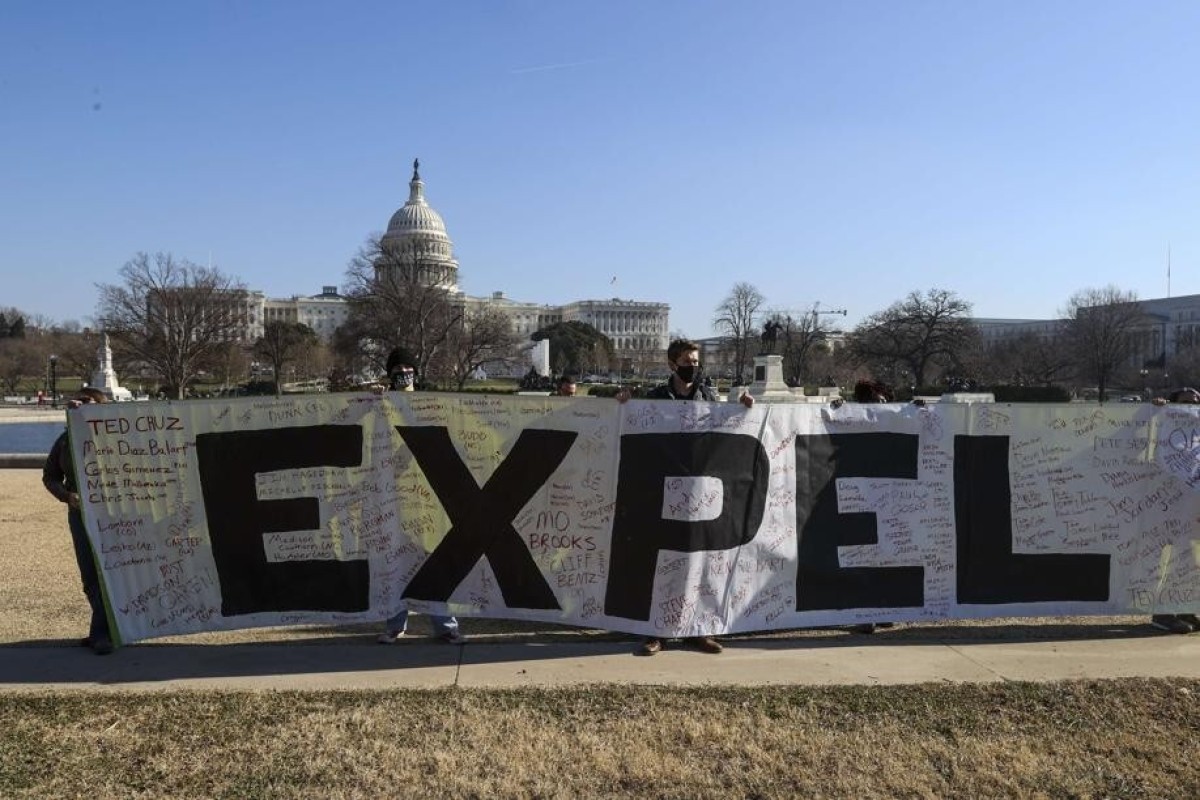 Anti-Trump protesters gather near the US Capitol on Wednesday as the House of Representatives voted to impeach President Donald Trump. Photo: Getty Images/AFP
The US House of Representatives voted on Wednesday to impeach President Donald Trump for inciting a deadly assault on the Capitol by his supporters a week earlier.
Ten Republicans including Liz Cheney, the party's No 3 leader in the House and the daughter of former vice president Dick Cheney, voted in favour of the charge of "incitement of insurrection" by a final tally of 232-197. The article of impeachment will next be sent to the US Senate for trial, though that will not happen until next week at the earliest.
The Republican support made it the most bipartisan impeachment in US history; five Democrats voted to impeach president Bill Clinton in 1998.
In announcing her decision on Tuesday, Cheney spoke negatively of Trump, saying that "the president of the United States summoned this mob, assembled the mob and lit the flame of this attack. Everything that followed was his doing."
Trump, who became the first US president to be impeached twice, proclaimed at a rally in Washington on January 6 that "we are going to have to fight much harder" and "we will never take our country back with weakness" shortly before thousands of people stormed the Capitol in a spree of violence that left one police officer and four others dead.
Thousands of US military personnel camped out in the Capitol overnight to ensure the safety of lawmakers and legislative aides, who narrowly escaped the House and Senate floors during the attack last week. Some estimates put the number of troops currently in Washington at more than those stationed in Iraq and Afghanistan combined.
Shows to watch to understand US politics
In order for the Senate to convict Trump of the charge and remove him from office before President-elect Joe Biden is sworn in on January 20, Majority Leader Mitch McConnell, Republican of Tennessee, and Minority Leader Chuck Schumer, a Democrat from New York, would have to agree to hold a special Senate session on Friday.
Later this month, the Senate will flip to narrow control by the Democrats, and conviction requires a two-thirds majority of senators present for the vote.
Those seeking an impeachment trial and conviction by the Senate before Trump's term is over want that outcome because it would allow the chamber to vote on whether he can hold office in the future. Conviction while Trump is still president would also terminate his right to a pension, travel allowance and other perks.
Sign up for the YP Teachers Newsletter
Get updates for teachers sent directly to your inbox
Sign up for YP Weekly
Get updates sent directly to your inbox