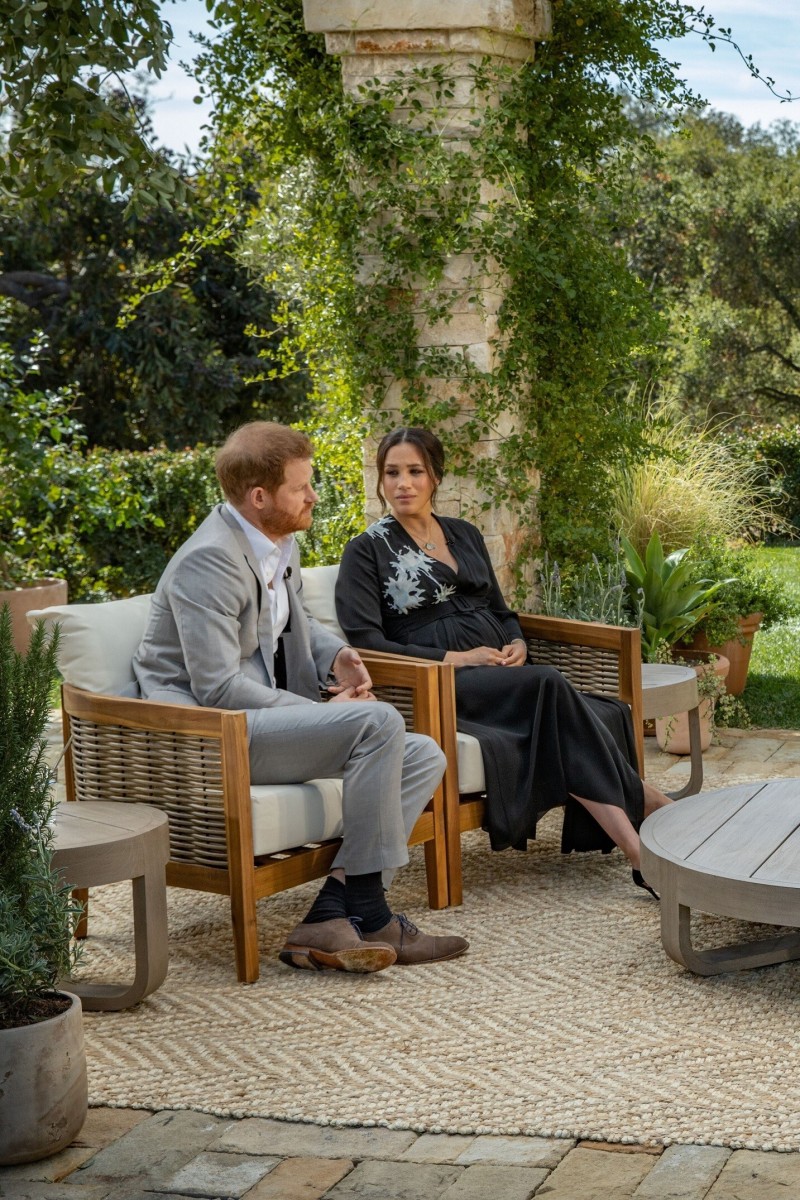 Meghan Markle and Prince Harry discuss racism and mental health with Oprah Winfrey
The interview about life in the royal family, and decision to leave with their son Archie, was the most revealing since Princess Diana's in 1995

Tradition, lack of support and abuse from the British media all took a toll on the pair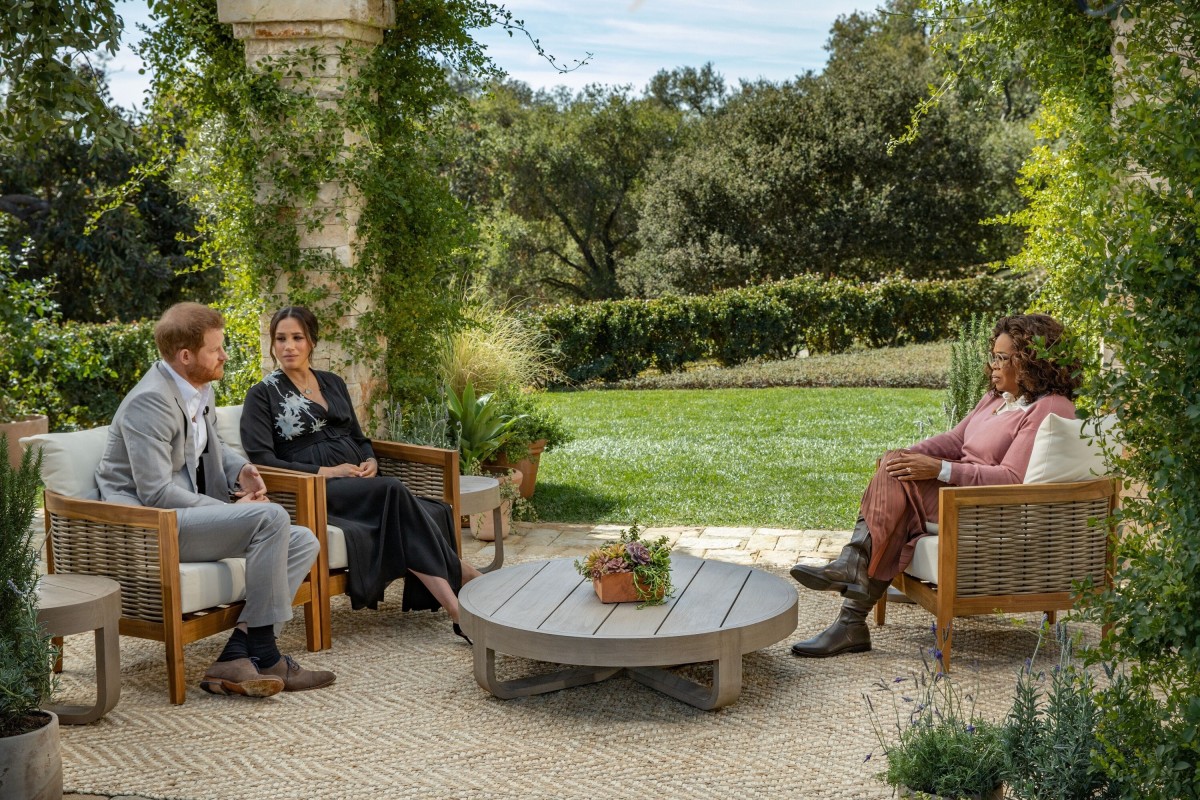 Prince Harry and Meghan Markle sit for an interview with Oprah Winfrey. Photo: TNS
Suicidal thoughts, a racist relative and an heir-to-the-throne trapped by tradition - Prince Harry and his wife Meghan Markle have lifted the lid on life inside Britain's royal family in a revealing and honest interview.
The two-hour sit-down with Oprah Winfrey by the Duke and Duchess of Sussex was the most startling since Harry's late mother Princess Diana made her own bombshell revelations in 1995, and triggered similar questions about the ability of Queen Elizabeth II's family to weather the storm.
Harry described feeling "really let down" by his father Prince Charles, who had stopped taking his phone calls for a time. He said both Charles and Harry's elder brother William were "trapped" by the conventions of the monarchy.
The women we admire, from Kamala Harris to Jojo Siwa
"They don't get to leave. And I have huge compassion for that," Harry said in the interview on Sunday night, explaining the couple's dramatic exit from royal life just over a year ago.
Meghan, a former TV actress in the hit legal drama Suits, described herself as "naively" unprepared for life in the royal family.
She said she was denied help for a mental health crisis, was targeted by lies in an incident involving her sister-in-law, and that there was official concern about the skin colour of her unborn son.
"I ... just didn't want to be alive anymore. And that was a very clear and real and frightening constant thought," she told Winfrey, describing the impact British tabloids and social media had on her mental well-being.
Prince William and his wife Kate, along with Harry and Meghan, in 2018. Britain and its royal family are absorbing the tremors from a sensational television interview with Prince Harry and Meghan. Photo: AP
Asked if she had had suicidal thoughts while pregnant with son Archie, Meghan replied: "Yes. This was very, very clear."
Meghan said she ultimately reached out to one of Princess Diana's best friends for support. "Who else could understand what it's actually like on the inside?"
Meghan, 39, also told of "concerns" about "how dark" Archie's skin would be, saying Harry revealed to her conversations over their baby's appearance, as well as the security he would be entitled to, ahead of his birth on May 6, 2019.
The couple both declined to name the royal involved in the conversations.
The female taxi driver defying gender norms
Meghan flatly denied reports that she made Prince William's wife Kate cry before her wedding to Harry, saying the reality was the opposite.
"Everyone in the institution knew it wasn't true," Meghan told Winfrey, relating the incident involving the choice of dress for Kate's daughter Charlotte.
US poet Amanda Gorman calls out racism
"The reverse happened," Meghan added, saying that Kate "was upset about something, but she owned it, and she apologised."
Meghan called the claims "the beginning of a real character assassination" and "a turning point" in her relations with the royal family.
"I came to understand that not only was I not being protected but that they were willing to lie to protect other members of the family."
Sign up for the YP Teachers Newsletter
Get updates for teachers sent directly to your inbox
Sign up for YP Weekly
Get updates sent directly to your inbox