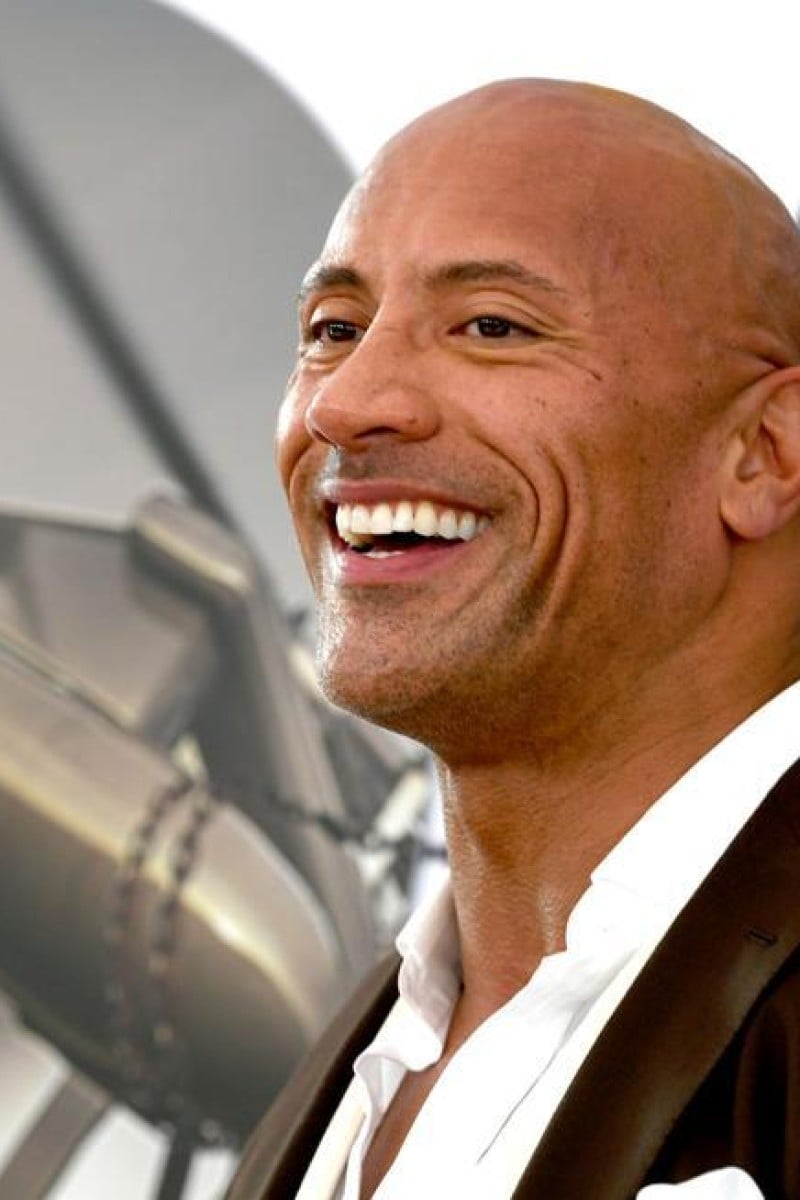 46 per cent of Americans would vote for Dwayne 'The Rock' Johnson for president, poll finds
The 'Jumanji' actor and former wrestler has previously expressed an interest in politics

Johnson is the most followed man in the US, with over 200 million Instagram followers 
Dwayne Johnson said he would 'listen to the people' when it came to a presidential run. Photo: TNS
A new poll found that if Dwayne "The Rock" Johnson decided to jump into the next presidential election, he could have a chance to take over the White House.
Some 46 per cent of 30,000 people surveyed by market research firm Piplsay would give the former wrestling superstar-turned-Hollywood heavyweight their vote if he runs for president.
On Friday, Johnson responded to the poll data in a fashion only he could.
Watch the trailer for the new "Space Jam" movie
"Not sure our Founding Fathers ever envisioned a six-four, bald, tattooed, half-Black, half-Samoan, tequila drinking, pick up truck driving ... guy joining their club - but if it ever happens it'd be my honor to serve the people," he wrote on Twitter.
In the past, Johnson has hinted at running for president, or some other elected office, but recently said he is taking the idea seriously, but ultimately it'll be up to the people to decide.
"I would consider a presidential run in the future if that's what the people wanted," Johnson said in a February interview. "Truly I mean that, and I'm not flippant in any way with my answer."
Netflix dominates 2021 Oscar nominations
"So I would wait, and I would listen," he furthered. "I would have my finger on the pulse, my ear to the ground."
The new television series Young Rock, is a biographical sitcom about the entertainer's early years and also flashes forward to him running for president in 2032.
The 48-year-old father of three is currently the most followed man in America, with an Instagram following that recently reached 200 million.
Sign up for the YP Teachers Newsletter
Get updates for teachers sent directly to your inbox
Sign up for YP Weekly
Get updates sent directly to your inbox