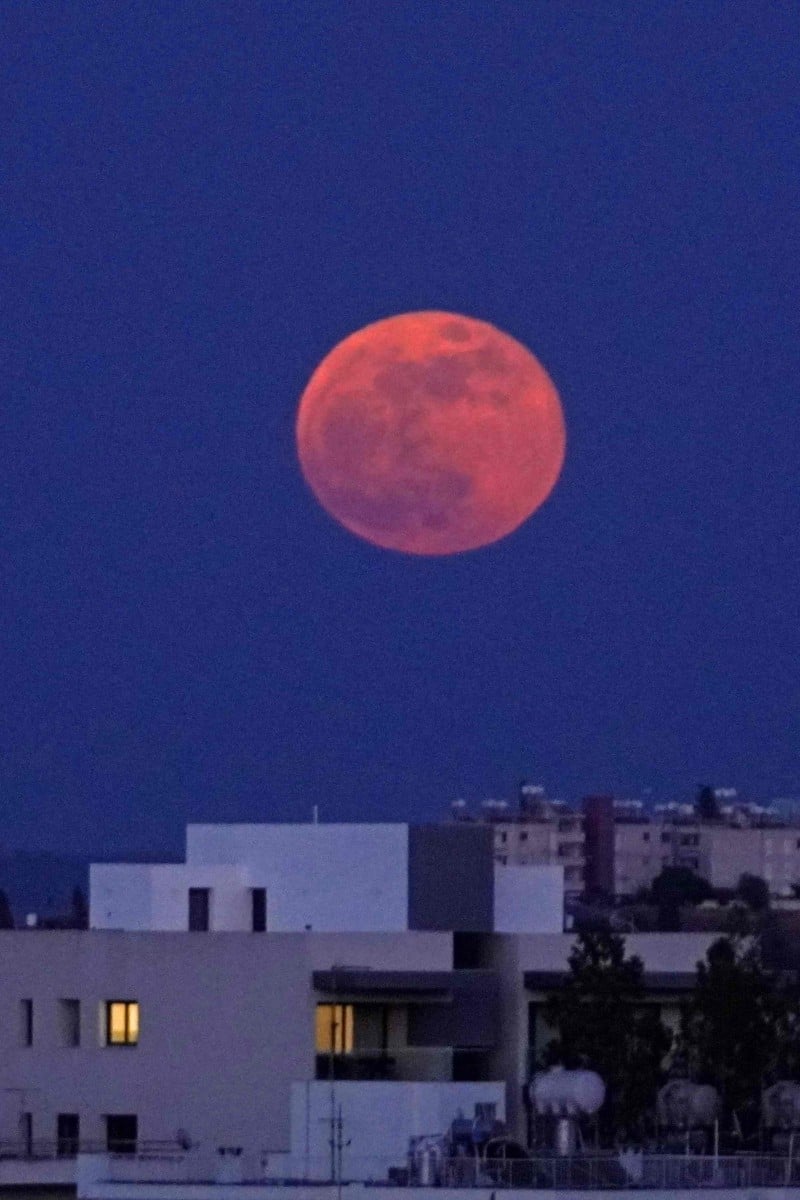 Missed the super flower blood moon? Check out these spectacular photos
The lunar eclipse was one of the most anticipated astronomical events so far this year

Take a look at these gorgeous pictures from Turkey, Hong Kong, Indonesia and more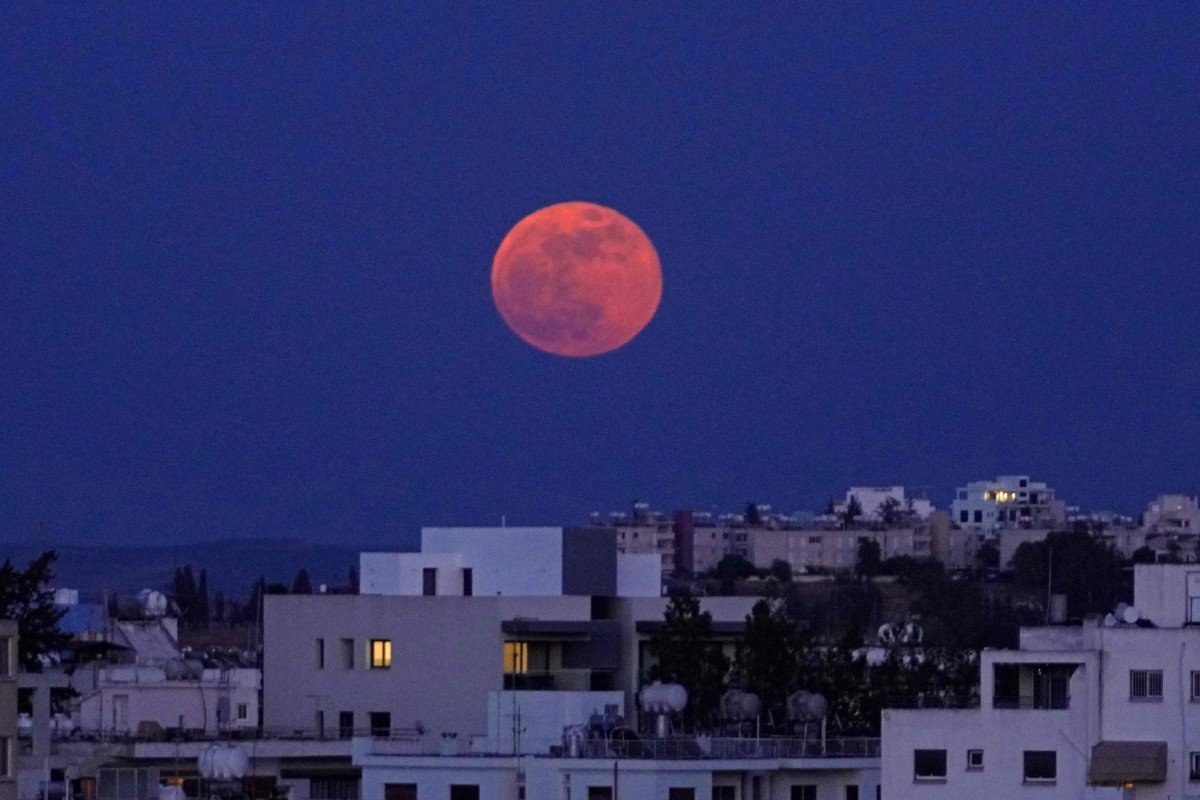 The super blood moon rises over Nicosia, the capital of the European country of Cyprus. Photo: AFP
Sky watchers around the world witnessed one of the greatest spectacles of the year as a full moon, supermoon and lunar eclipse all happened at the same time, creating the super flower blood moon.
But what exactly is a super flower blood moon?
The "super" refers to the supermoon, which occurs when the moon looks a bit bigger than usual, since it's a bit closer to the Earth.
15 things you didn't know about the moon
"Because the orbit of the moon is not a perfect circle, the moon is sometimes closer to the Earth than at other times during its orbit," according to Nasa.
On average, supermoons appear about 7 per cent bigger and about 15 per cent brighter than a typical full moon. This full moon was the closest one of the year, making it the second of two supermoons.
The "flower moon" name was given to this full moon because "flowers spring forth across North America in abundance this month," the Old Farmer's Almanac, a reference guide for weather forecasts and lunar phases, said.
Is space travel still necessary in today's day and age?
Lastly, the blood moon occurs during a total lunar eclipse, when the Earth is between the full moon and the sun. The Earth's shadow covers the moon, which often has a red colour, hence the nickname "blood moon".
Take a look at some spectacular images of the super flower blood moon around the world:
The moon rises behind a castle in the village of Castiglione Falletto, Langhe Countryside, Northwestern Italy. Photo: AFP
The moon above Suva on the Pacific Island of Fiji. Photo: AFP
The supermoon rises over Maslak, the economic centre of Istanbul, Turkey. Photo: AP
The moon from Sanur beach, near Denpasar on the Indonesian island of Bali. Photo: AFP
The moon over Hong Kong. Photo: AFP
Sign up for the YP Teachers Newsletter
Get updates for teachers sent directly to your inbox
Sign up for YP Weekly
Get updates sent directly to your inbox