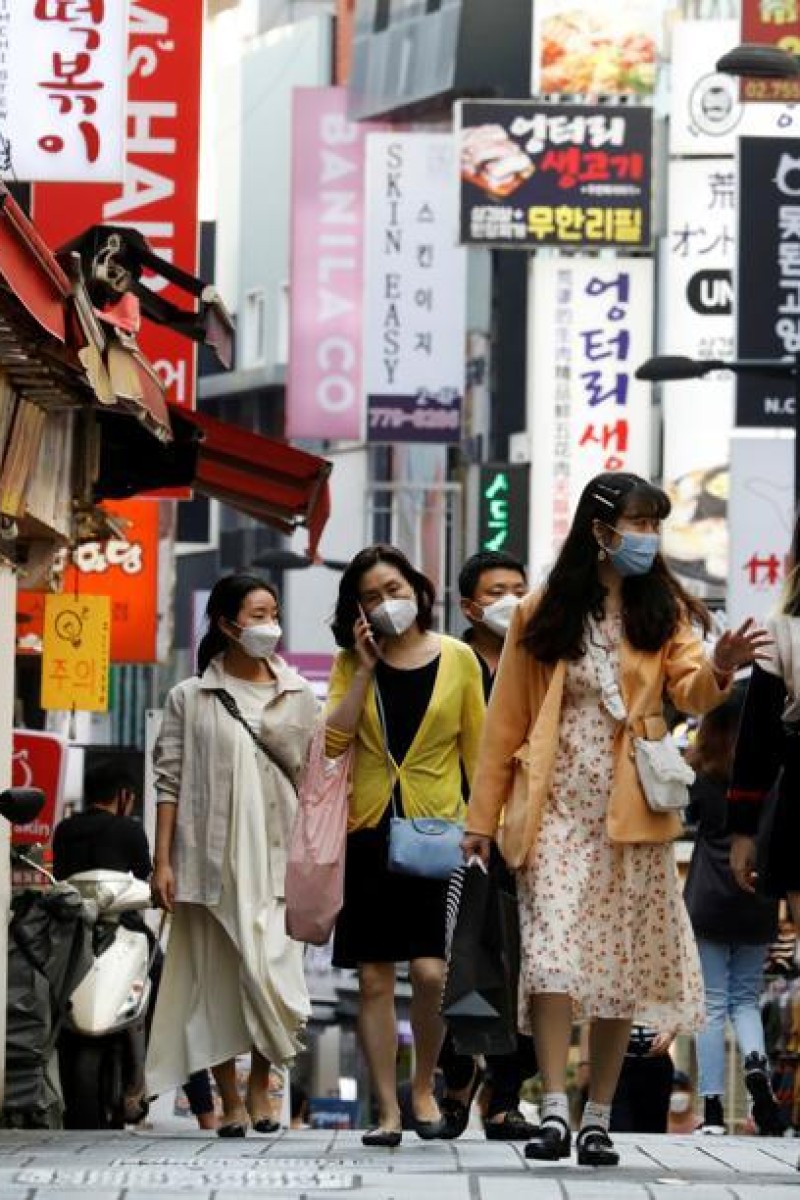 From Australia to Hong Kong, Britain and South Korea, places around the world are adopting different approaches to the Covid-19 variant

Some countries allow fully-vaccinated tourists and others have dropped mask laws completely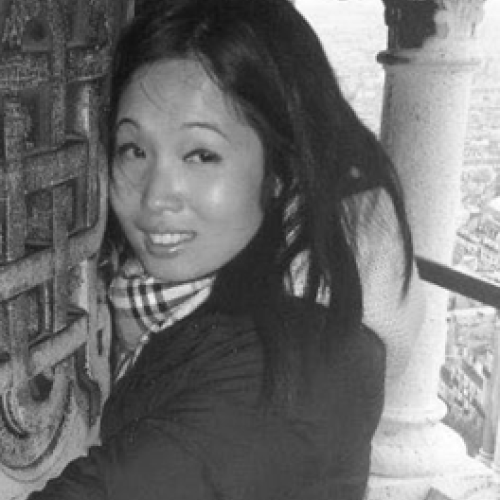 Doris worked in educational publishing, including the BBC and Cengage prior to joining the Post in 2018. She specialises in creating graphics and digital learning content, and has a particular interest in issues related to mental health and wellness.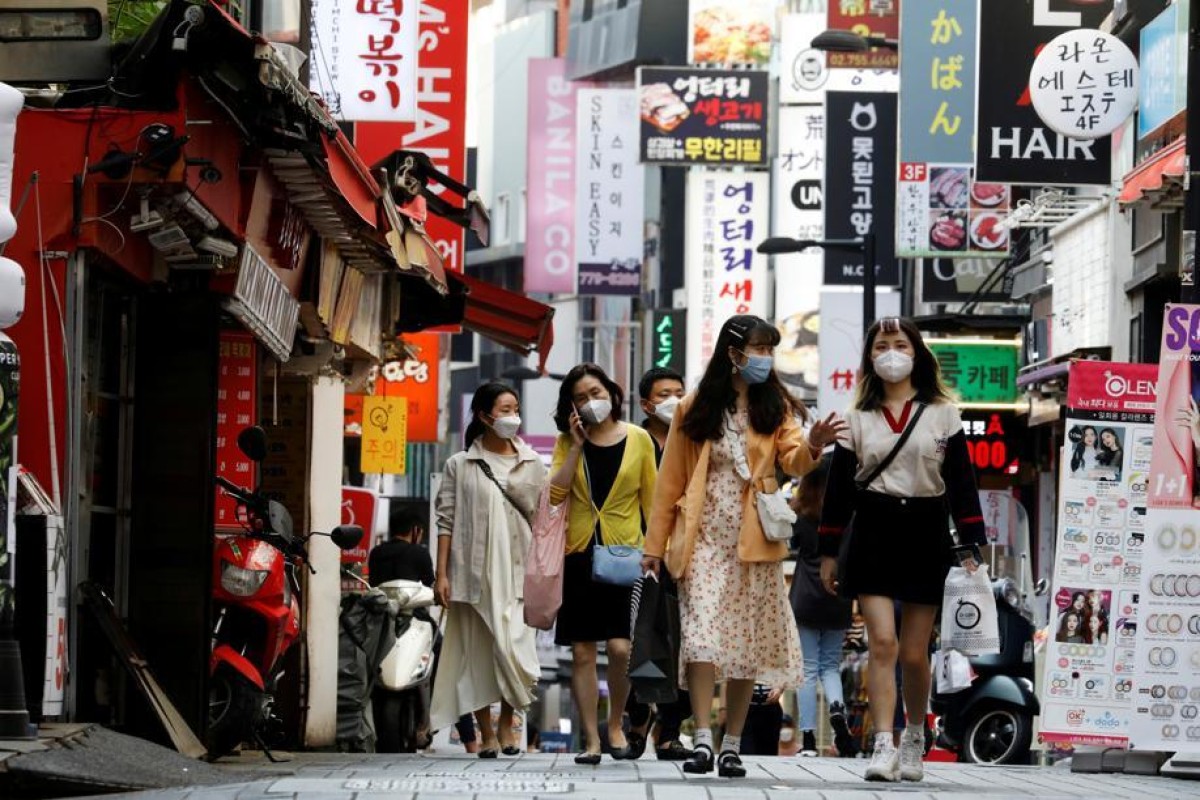 South Korea allows fully-vaccinated tourists to visit without quarantine in some circumstances, though the highly infectious Delta variant poses a new risk. Photo: Reuters
Hot Topics takes an issue that's being discussed in the news and allows you to compare and analyse different news articles and viewpoints on the subject. Our question prompts encourage you to examine the topic in-depth and can be used on your own, or with a friend. 
News: Delta variant surge in Australia prompts Hong Kong expert to suggest raising its Covid-19 risk level, but government adviser says move is unnecessary
A recent surge of Delta variant coronavirus cases in Australia has prompted an expert in Hong Kong to suggest tightening rules for arrivals from the country by raising its Covid-19 risk status. This concern comes as outbreaks return elsewhere, such as in South Korea and Britain.
Dr Leung Chi-chiu, a respiratory medicine expert, said Hong Kong should consider moving Australia to a higher-risk category after similar action was recently taken against Singapore. Hong Kong moved Singapore from "low-risk" to "high-risk" on May 17, when the country had seen a gradual increase of cases, from about a dozen infections per day to more than 50 at its peak.
Under Hong Kong's current policy, Australia is considered a "low-risk" place, and fully vaccinated travellers from the country can have their quarantine period reduced to seven days without the need to present a positive antibody test result.
"The caseload [of the more infectious coronavirus variant in Australia] seems to be even more than that in Singapore … If variant cases are imported to Hong Kong, slip to the community and spread further … it would be difficult to contain the situation," Leung said.
As Sydney continues its lockdown to contain an outbreak of the Delta variant, performance centres such as the Sydney Opera House remain closed. People in the city cannot leave home except for essential reasons. Photo: AFP
But Professor David Hui Shu-cheong, a government pandemic adviser, said it was unnecessary to change Australia's risk category, as it had already banned residents from leaving except for specific reasons.
Separately, Donald Low, a professor of public policy at Hong Kong University of Science and Technology, said the emergence of variants showed that societies need to learn to live with the virus. 
"That there are more transmissible variants is not an argument for more suppression [of borders and economy]. From a cost-benefit perspective, more transmissible variants also mean that achieving a given level of viral suppression – say zero-Covid – would cost society a lot more," Low said.
He added it was time for authorities to start "thinking about transiting from strict containment to mitigation".
He said, "There's a general consensus among scientists that Covid-19 will become endemic, so a suppression approach – which was necessary in the initial phase of the pandemic – is not tenable for much longer."
Hong Kong General Chamber of Commerce CEO George Leung Siu-kay also warned that the city's economic recovery would remain stalled as long as the borders stay closed. 
Written by staff writers 
Question prompts:
Are you concerned about the Delta variant spreading in Hong Kong? Why or why not?

When should countries with rising Covid-19 cases be considered "high risk"? Explain using News, Context and your own knowledge. 
More than four million people have died from coronavirus globally
From London to New York and Hong Kong, the Delta coronavirus variant has emerged as a potential wild card that threatens to upend plans for returning to pre-pandemic normality.
The Delta variant is now circulating in at least 80 countries. It is believed to be 60 per cent more transmissible than the Alpha variant first identified in Britain. And the Alpha variant was already 50 per cent more infectious than the strain first identified in Wuhan, China. Delta also appears more resistant to vaccines than other strains, although fully vaccinated people continue to be well protected from serious disease and death.
This has caused governments to reconsider how they will jump-start their pandemic-battered economies. In Australia, the government has indicated borders are unlikely to reopen before mid-2022 at the earliest, as authorities struggle to stamp out an outbreak of the Delta variant in Sydney. As of July 9, close to 400 people have been infected since the first case was reported on June 16. 
Last month, Hong Kong authorities announced that they would ease hotel quarantine to seven days for most vaccinated travellers. However, the city is expected to extend most social-distancing measures till July 21 as officials consider the Covid-19 situation "unstable" with several variant cases occurring in the past few weeks. 
Although credited with keeping the virus at bay, border closures across the Asia-Pacific have inflicted a heavy economic and social toll. It has decimated many industries, such as tourism.
In May, the Sydney-based McKell Institute estimated Australia's border closures cost the country A$203 million (HK$1.18 billion) every day in lost economic activity. In Hong Kong, GDP fell for a record six consecutive quarters in 2019 and 2020 – a period that overlapped with mass protests and civil unrest – before finally rebounding to positive growth in the first quarter of this year.
Separately, a survey published by Bloomberg last month revealed that most of the Asia-Pacific's major economies were not expected to return to pre-pandemic levels of growth before 2023, with tourism seen as crucial to kick-starting the region's recovery. 
Written by staff writers and Reuters 
Hong Kong teens are hesitant to get vaccinated
Issue 1: Restrictions to ease, UK must live with virus
From July 19, fully vaccinated Britons returning from countries deemed medium-risk, such as Spain, France and the United States, will no longer have to quarantine when they arrive home. They will still need to take a Covid-19 test before arriving in Britain and another test on or before the second day of arrival. 
Later this month, Britain plans to scrap laws requiring face masks and social distancing, Prime Minister Boris Johnson confirmed earlier this week.
But he acknowledged that lifting the restrictions will drive surging coronavirus cases higher with the ongoing spread of the Delta variant.
Johnson said legal controls will be replaced by "personal responsibility" when the country moves to the final stage of its lockdown-lifting road map. 
That is scheduled to happen on July 19, though a final decision will be made tomorrow. The change will mean customers no longer need to scan a phone app to provide their contact details when entering a venue, and employers are free to bring staff back to offices. 
Individuals will not have to wear face masks, though they will still be recommended in some enclosed spaces such as public transport. 
Johnson added he would "obviously wear a mask in crowded places … simply as a matter of personal courtesy."
Britain plans to no longer require face masks, but they will be recommended in some enclosed spaces. Photo: Bloomberg
He said Britain would have to "learn to live with this virus" – a major shift in tone from a leader who has previously painted Covid-19 as an enemy to be vanquished. 
"I want to stress from the outset that this pandemic is far from over," he said, predicting that cases could hit 50,000 a day by July 19. "We must reconcile ourselves, sadly, to more deaths from Covid."
That message was welcomed by lockdown-sceptical lawmakers in Johnson's governing Conservative Party, who say the economic and social damage of such long-lasting virus restrictions outweighs the public health benefits.
But public health officials and scientists urged caution, saying ditching masks and social distancing altogether could be dangerous. 
Psychologist Stephen Reicher, a member of the government's scientific advisory committee, said "proportionate mitigation" against the spread of the virus, such as masks in crowded places, should stay in place.
Written by AP and Reuters
Question prompts:
Based on your knowledge, identify and explain ONE other unintended consequence that might arise from lifting restrictions that is not mentioned in Issue 1.

Refer to Stephen Reicher's statement at the end of Issue 1. As well as wearing masks in crowded places, what other measures should stay in place to better ensure the country opens safely?

Some have argued that social responsibility should take precedence over personal responsibility. To what extent do you agree with this, and why? 
What you should know about the delta variant
Issue 2: South Korea offers quarantine-free travel as Asia's 'zero-Covid' economies stay isolated
As most of the world went into lockdown last year, South Korea aimed to keep as much of its economy open as possible without imposing a full lockdown. More than 18 months into the global health crisis, the country is taking concrete steps to reopen its borders.
As of last month, fully vaccinated visitors have been able to skip an otherwise compulsory two-week quarantine if they are visiting family, or travelling for business, academic or public interest reasons – so long as they did not travel through one of 21 countries deemed to be high risk.
Cho Sung-il, a professor of epidemiology at Seoul National University, said he believed South Korea's strategy of relaxing border controls was an "acceptable idea". 
But he added it was not without risks, especially considering the spread of the highly contagious Delta variant, which is fuelling a major surge in cases in Britain. 
"As in other countries, it's a race between the spreading variants and vaccination roll-out. And the degree and speed of relaxation must walk a fine line to keep the balance within the safe side of the boundary," he said.
Unlike North America and Europe where more than half the population has received at least one dose of a Covid-19 vaccine, about 12 per cent of the population in Korea had been fully inoculated as of July 9. The country's total Covid-19 infections has crossed 164,000 with more than 2,000 deaths  to date.
Meanwhile, Gigi Foster, a professor of economics at the University of New South Wales, criticised Australia's border closures, saying, "Zero-Covid was always a fantasy, and trying to make it a reality has led Australia to kick an own goal."
"We are now being left behind by other more sensible and pragmatic countries, including South Korea ... that are finally waking up to the fact that with all the tools now at hand, including vaccines, it is more desirable to live with this disease than to keep pressing pause on life as we had known it pre-Covid."
Written by staff writer and Reuters
Question prompts:
How is South Korea's approach  to tackling Covid-19 different to  Hong Kong's?

Identify and explain ONE concern unvaccinated South Korean residents may have about the country's quarantine-free travel policy.

South Korea reported a surge of Covid-19 cases this week that broke records. Based on Context and both Issues, explain to what extent the economy should still be prioritised over public health amid a global Delta variant surge. 
How students worldwide are coping with Covid
Question prompts:
What does Illustration 1 suggest about how susceptible a place could be to the Delta variant if they open up borders and drastically ease restrictions?

Based on Illustration 2 and your answer to the above question, explain the possible impact of the Delta variant on the global economy and tourism.
"To its credit, South Korea adopted a pragmatic policy early on in the pandemic. It's an example of how you can stay fairly open to the world without killing your economy."
– Park Sang-won, CEO of Singapore-based software company Favorite Medium
"[Science alone cannot answer questions about which pandemic strategies governments should pursue.] These questions are inherently value questions. Answering them depends on weighing values such as individual liberty, public health and safety, loss of life, and duties to those at most risk of becoming infected and dying."
– Nancy Jecker, a bioethics professor at the University of Washington and an adviser to the Centre for Bioethics at the Chinese University of Hong Kong
"It is likely the Delta variant will hinder Europe's reopening, as cases are already beginning to rise. The stronger approach used by several countries in Asia and the Pacific have enabled far greater protection of the health and economy of these countries. We are all wanting to return to normal, but the pandemic is still ongoing. And continued actions are needed to continue to protect the population's health and wealth."
– Jeremy Rossman, an honorary senior lecturer in virology at the University of Kent, in Britain
Covid forced us to stop hugging and shaking hands - should it stay that way?
Alpha variant: a version of the coronavirus that was detected in November 2020 from a sample taken in September in Britain. It got its name from the World Health Organisation (WHO), which names notable variants after letters of the Greek alphabet. 
The alpha variant is believed to be more transmissible, partly due to one or more mutations in the virus's spike protein (spikes protruding from the outside of coronaviruses that help them infect cells).
Delta variant: found in more than 80 countries since it was first detected in India in late 2020. The variant is thought to be partly responsible for India's second wave of the pandemic that began in February 2021.  
It later contributed to a third wave in Britain, and the WHO warned in July 2021 it could have a similar effect elsewhere in Europe. Experts say the Delta variant spreads more easily because of mutations that make it better at latching onto cells in our bodies.
high-risk region: The Hong Kong government has a classification system for countries (low risk, medium risk, high risk, very high risk, extremely high risk) based on their Covid-19 situations, with specific rules for travellers from places under each category.
Britain was moved from the "high-risk" category to "very high-risk" on June 28 following a spike in Delta variant cases. Australia is currently considered a  "low-risk" region, so fully vaccinated travellers from the country can have their quarantine period in Hong Kong reduced to seven days without the need to present a positive antibody test result. 
transmissible variants: variations of a disease or infection that can be passed on from one person or organism to another
viral suppression: in this case, reducing the spread of a virus in society; in other uses, it indicates reducing the function and replication of a virus in the body 
Sign up for the YP Teachers Newsletter
Get updates for teachers sent directly to your inbox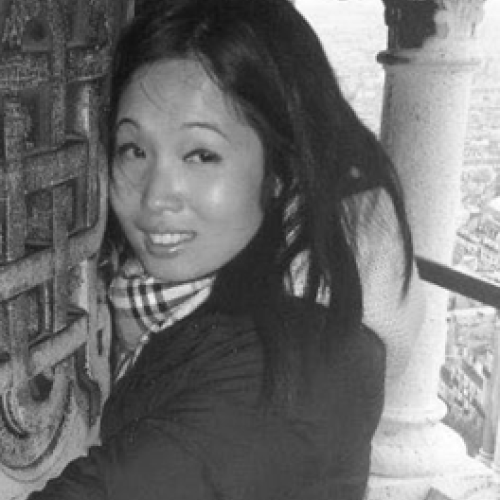 Doris worked in educational publishing, including the BBC and Cengage prior to joining the Post in 2018. She specialises in creating graphics and digital learning content, and has a particular interest in issues related to mental health and wellness.
Sign up for YP Weekly
Get updates sent directly to your inbox