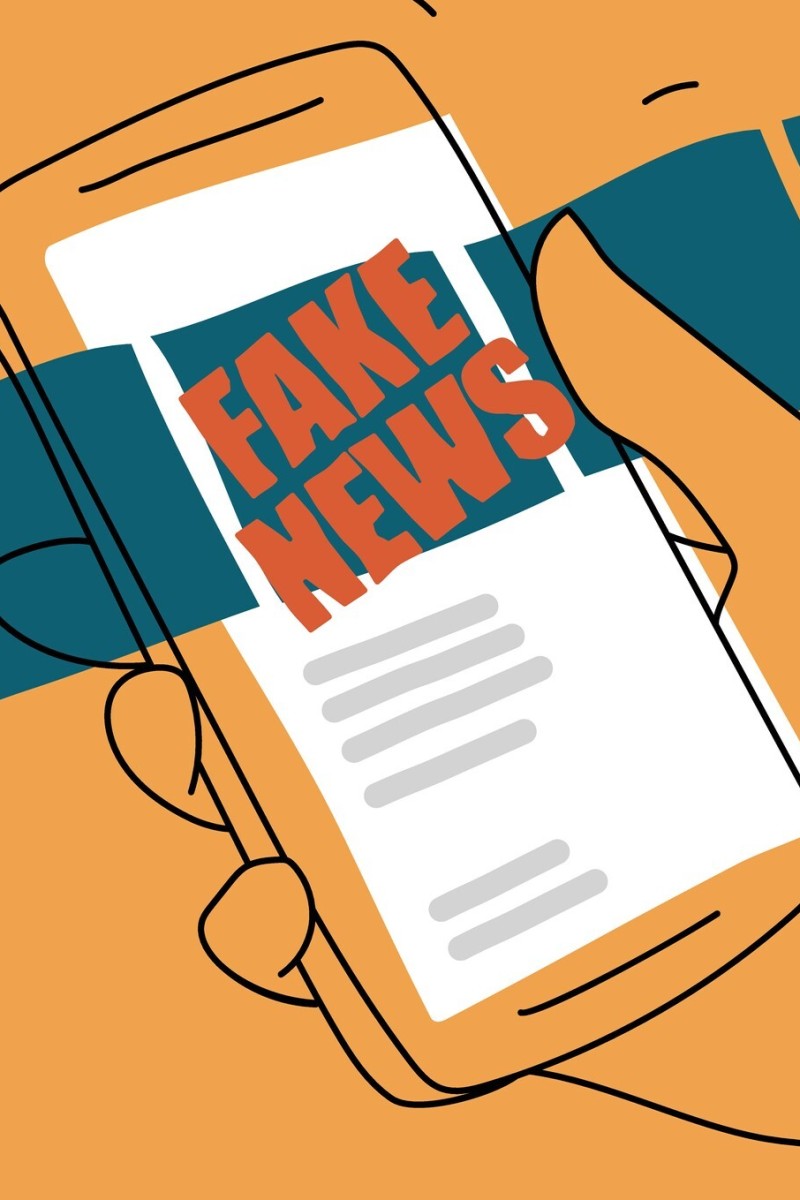 After US President Joe Biden blamed Facebook for 'killing people' by allowing Covid-19 vaccine conspiracy theories to spread, the company argued back saying their efforts to inform users are actually saving lives

Researchers have found that just 12 people, the Disinformation Dozen, are responsible for 65 per cent of the misinformation about the jabs on social media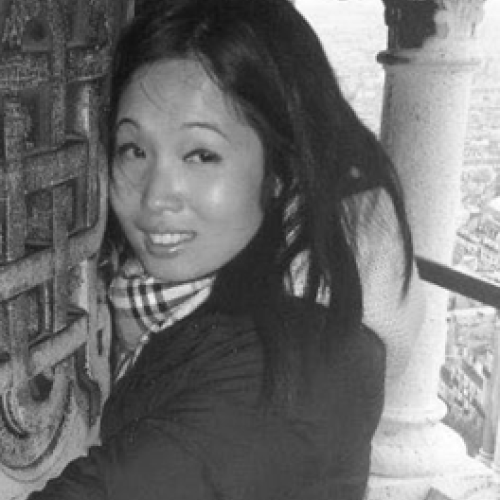 Doris worked in educational publishing, including the BBC and Cengage prior to joining the Post in 2018. She specialises in creating graphics and digital learning content, and has a particular interest in issues related to mental health and wellness.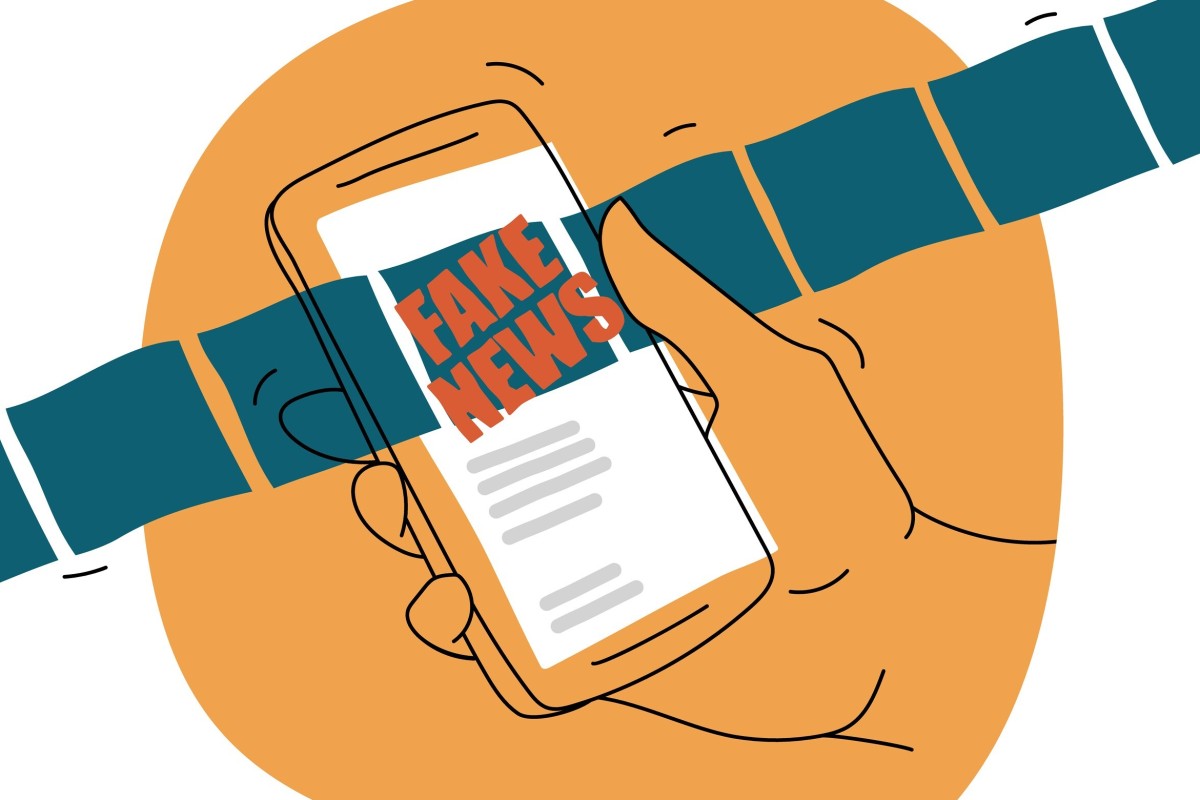 The Centre for Countering Digital Hate said "deplatforming repeat offenders" was the best way to stop misinformation from spreading on social media
Hot Topics takes an issue that is being discussed in the news and allows you to compare and analyse different articles and viewpoints on the subject. Our question prompts encourage you to examine the topic in-depth, and they can be used on your own or with a friend.
News: Facebook says it should not be blamed for US failing to meet vaccine goals
Facebook defended itself earlier this month against US President Joe Biden's assertion that the social media platform was "killing people" by allowing misinformation about coronavirus vaccines to proliferate.
The company has said the facts tell a different story. Guy Rosen, Facebook's vice-president of integrity, said in a corporate blog post: "The data shows that 85 per cent of Facebook users in the US have been or want to be vaccinated against Covid-19. President Biden's goal was for 70 per cent of Americans to be vaccinated by July 4. Facebook is not the reason this goal was missed."
This comes amid a new surge of Covid-19 cases in the US fuelled by unvaccinated Americans as officials increasingly say vaccine misinformation is leading too many people to forgo the potentially life-saving shots.
Facebook rejected criticism by US President Joe Biden that social media misinformation is killing people, saying its efforts to get facts out are actually saving lives. Photo: AFP
Early this year, Biden announced his administration's goal of having 70 per cent of American adults receive at least one Covid-19 vaccine dose by July 4. As of July 19, close to 56 per cent of the population have received one dose while 49.2 per cent are fully vaccinated.
Separately, a recent report by the Centre for Countering Digital Hate (CCDH) revealed that approximately 65 per cent of Covid-19 anti-vaccine misinformation and conspiracy theories could be traced back to 12 people.
The non-profit organisation refers to those 12 people as the "disinformation dozen".
Why people believe conspiracy theories, and how to talk to a loved one who does
"Our sample of anti-vaccine content was shared or posted on Facebook or Twitter a total of 812,000 times between February 1 and March 16, 2021, with 65 per cent of that sample attributable to the Disinformation Dozen," the centre's report reads.
"While some anti-vaxxers identified by CCDH have been removed from a single platform, comprehensive action has yet to be taken, and most remain active on Facebook, Instagram and Twitter," the organisation said. It added that "deplatforming repeat offenders" was the best way to stop the misinformation from spreading.
Politico and Tribune News Service
● List TWO examples of Covid-19 vaccine misinformation you have seen on social media.
● "Facebook has not done enough to convince Joe Biden and its critics that its positive efforts have outweighed its potential to spread disinformation." To what extent would the Centre for Countering Digital Hate agree with this statement? Explain your answer using News, Context and your own knowledge.
● Refer to the last paragraph in News. Why might Facebook be reluctant to take aggressive action against the "Disinformation Dozen"?
The Biden administration has stepped up its messaging around vaccinations and decided to more aggressively combat misinformation, which it sees as harming the country's inoculation efforts.
This comes as the pace of vaccinations has slowed considerably despite the risk posed by the Delta variant, and parts of the country remain hostile to getting vaccinated. Nearly all of those being hospitalised or dying because of Covid-19 in the United States are those who are unvaccinated.
Delta variant of coronavirus causes concern worldwide
The White House was also assessing whether social media platforms were legally liable for misinformation spread on their platforms, White House communications director Kate Bedingfield said last week.
The White House is examining how misinformation fits into the liability protections granted by Section 230 of the Communications Decency Act, which shields online platforms from being responsible for what is posted by third parties on their sites.
Previously, US President Joe Biden criticised the spread of misinformation about the vaccines and coronavirus on social media platforms such as Facebook. He added that these platforms posed a major hindrance to the country's pandemic response, following an advisory released by US Surgeon General Vivek Murthy, who said vaccine misinformation was "a serious threat to public health".
US President Joe Biden clarified that his previous comments about Facebook "killing people" were not meant to be taken literally. Photo: Reuters
Biden has since walked back the earlier declaration he made that Facebook was "killing people" by not acting forcefully enough to combat vaccine-related misinformation.
"I'm trying to get people to look in the mirror. Think about that misinformation going to your son, your daughter, your relative, someone you love. That's what I'm asking," Biden said on Monday.
Biden clarified that his previous comments were not meant to be taken literally and instead were a challenge to the social media company to do more to prevent its platform from being used to spread inaccurate information.
This came after the social media platform argued it had gone above and beyond to take down misinformation and steer users towards authoritative sources and connect them to vaccine appointments.
Politico and Reuters
Issue 1: TikTok 'Sounds' feature used to spread vaccine misinformation
A TikTok "Sounds" feature that allows users to add another person's audio to their videos is being used to promote misleading and harmful content about Covid-19 vaccines, according to a counter-extremism think tank report released this month.
The London-based Institute for Strategic Dialogue (ISD) analysed 124 videos that used speech from four original TikTok videos – including two that were removed by the company for breaking its Covid-19 misinformation rules – to push misinformation and stoke fears about vaccine side-effects. The 124 videos had more than 20 million views.
"There's a part of the [removed] content which is still able to travel," said Ciaran O'Connor, an analyst at ISD. He likened the spread of misinformation through TikTok's Sounds feature to WhatsApp audio messages that proliferated during the pandemic.
On TikTok, users can reuse the same music or speech clip to create their own videos
According to ISD, the app had added labels directing users to authoritative Covid-19 information on only two of the 124 videos. The company said this was because labels were only added on videos with specific hashtags.
Viral trends where users create their own videos by riffing off the same music or speech clip are a central part of TikTok. The popular social video platform said it reviewed the audio of rule-breaking videos and might prevent these from being used as Sounds by other users.
A vaccine expert answers all your questions about the jab
Audio from one video has been used in more than 4,500 others – in the original audio, the user implied the vaccine's fast development made it unsafe, and stated misleading comparisons to other illnesses, ISD found.
TikTok said it had previously limited the distribution of videos using this particular audio, rather than remove it completely, as it was only deemed to be potentially misleading. After reviewing the report's findings, TikTok added it took down some of the videos using the audio and made it more difficult to find in searches. Even so, the top 25 videos on the TikTok page for the mentioned audio have been viewed a total of 16.7 million times.
Reuters
● What did Ciaran O'Connor imply about the virality of TikTok content when he compared its Sounds feature to WhatsApp audio messages in the third paragraph?
● Early this month, TikTok announced changes to its content-moderation systems for certain content. It moved to fully automated reviewing systems for categories like nudity and violent or graphic material. Should misinformation about the Covid-19 vaccine be added to the list? Why or why not?
Issue 2: Twitter temporarily blocks US Republican Marjorie Taylor Greene's account for Covid-19 posts
Twitter temporarily suspended Republican US Representative Marjorie Taylor Greene's account last week for tweets which violated the social media's misinformation policy on Covid-19.
Greene posted that the coronavirus was not dangerous for non-obese people under 65, and that organisations should not force "non-FDA" approved vaccines or masks. These tweets have been labelled as "misleading" by the platform.
The United States is using vaccines made by Pfizer, Moderna and Johnson & Johnson under the Food and Drug Administration's emergency use authorisation. None of these vaccines are fully approved, but numerous studies have proven their efficacy.
The Twitter account of US Representative Marjorie Taylor Greene was locked for 12 hours because of her misleading tweets about Covid-19. Photo: Reuters
"We took enforcement action on the account @mtgreenee for violations of the Twitter Rules, specifically the Covid-19 misleading information policy," a Twitter spokesperson said in an emailed statement.
Greene's account was locked for 12 hours, according to Twitter. Greene will get a similar 12-hour ban if she gets a third strike. The platform will suspend Green for seven days if she gets a fourth strike. She could be banned from Twitter if she gets a fifth one.
In March, Twitter said it was taking a tougher stance on pandemic misinformation for repeated violations of its policy, including a 12-hour suspension. Twitter said since introducing its Covid-19 guidance last year, the platform has "challenged 11.7 million accounts, suspended 1,496 accounts, and removed more than 43,010 pieces of content worldwide".
Is social media right to ban former US President Donald Trump? Here's what our readers think
In a video statement on Facebook Live, Greene acknowledged that she had been temporarily suspended from the platform and blamed the administration of US President Joe Biden for trying to control free speech.
"Remember … when our press secretary said the White House is working to stop the spread of [misinformation] because they want to be careful, and they want to be in control of the information that is shared about Covid-19 and vaccines, isn't that concerning?" Greene said, referring to Biden's calls on social media companies to take action on vaccine misinformation.
The Republican representative has come under fire before for remarks on the pandemic. In June, she apologised after comparing Covid-19 mask requirements and vaccinations to the Holocaust that killed 6 million Jews.
Reuters and Bloomberg
● Some have suggested that Twitter is too lenient with Greene and that her account should have been permanently suspended in June. Is this suggestion reasonable? Why or why not? Explain your answer using Issue 2 and your own knowledge.
Conspiracy theory: an attempt to explain an event or set of circumstances as the result of the actions of a small, powerful group.
Disinformation Dozen: Identified in a CCDH report, 12 influential figures are responsible for spreading most vaccine hoaxes on social media. These comprise Robert F. Kennedy Jnr, Ty and Charlene Bollinger, Sherri Tenpenny, Rizza Islam, Rashid Buttar, Erin Elizabeth, Sayer Ji, Kelly Brogan, Christiane Northrup, Ben Tapper, and Kevin Jenkins. Collectively, they have 59 million followers. They are responsible for 73 per cent of the anti-vaccine content on Facebook, and 65 per cent of anti-vax messages on other major platforms, including Twitter, Instagram and YouTube.
Governments and social media companies are trying to respond to the rampant spread of misinformation about Covid-19 and vaccines on social networking platforms Misinformation: false or inaccurate information, regardless of whether its intent is to deceive others. Examples of misinformation are false rumours and pranks.
Section 230 of the Communications Decency Act: passed in 1996 in the US, the act protects websites and online platforms from lawsuits if a user posts something illegal, but there are exceptions for copyright violations, material related to sex work, and violations of federal criminal law. The protected group includes internet service providers and any online service, including social media platforms that publish third-party content.
"In private exchanges the Surgeon General has praised our work, including our efforts to inform people about Covid-19. They knew what they were doing. The White House is looking for scapegoats for missing their vaccine goals. The fact is that more than two billion people have viewed authoritative information about Covid-19 and vaccines on Facebook, which is more than any place on the internet ... More than 3.3 million Americans have also used our vaccine finder tool to find our where and how to get the vaccine. The facts show that Facebook is helping save lives. Period."
- statement issued by a Facebook spokesperson
"People are using TikTok to post and host harmful Covid misinformation, and it's highly popular. This function is being used exactly as TikTok designed it. The audio is being shared and reacted to. But the consequence is that it creates a feedback loop of anti-vaccine narratives."
- Ciaran O'Connor, an analyst for the Institute of Strategic Dialogue
"It is a polluted media landscape. This infodemic has shifted now, and the focus is misinformation on vaccines. It is about instilling fear in people."
- Melissa Fleming, the United Nations' under-secretary-general for global communication
Sign up for the YP Teachers Newsletter
Get updates for teachers sent directly to your inbox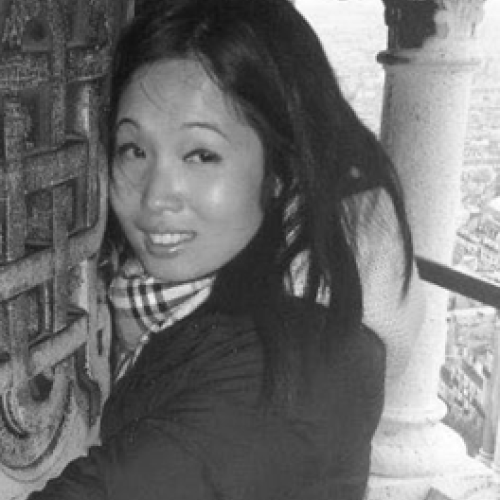 Doris worked in educational publishing, including the BBC and Cengage prior to joining the Post in 2018. She specialises in creating graphics and digital learning content, and has a particular interest in issues related to mental health and wellness.
Sign up for YP Weekly
Get updates sent directly to your inbox