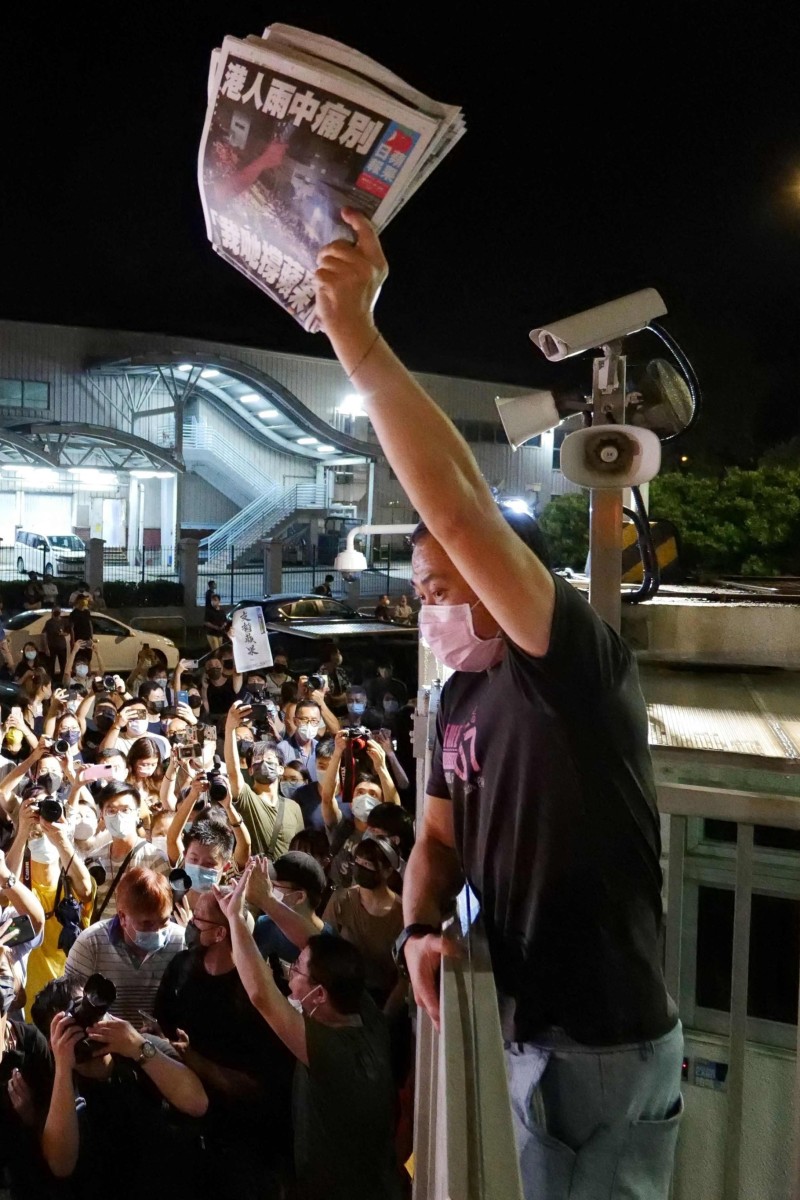 On World Press Freedom Day, examining the effects of disinformation and propaganda
Media watchdog Reporters Without Borders warned that oppressive regimes use the media as a weapon to push their agenda, citing Russia's invasion of Ukraine

Hong Kong dropped dozens of places on the list, mainly due to the Beijing-imposed national security law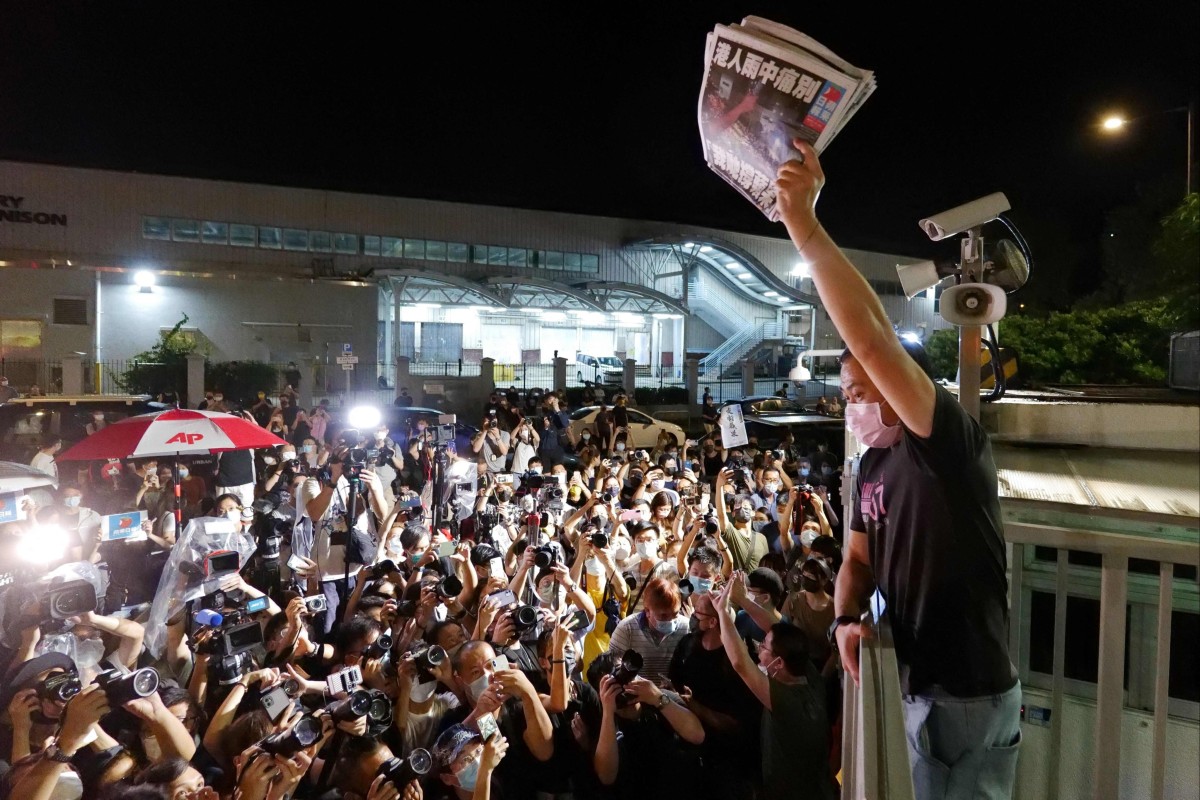 Hong Kong has plummeted down an international press freedom chart as authorities have wielded the national security law to silence critical news outlets and jail journalists. Photo: AFP
Unregulated online content has spread disinformation and propaganda that have amplified political divisions worldwide, fanned international tensions and even contributed to Russia's invasion of Ukraine, media watchdog Reporters Without Borders warned on Tuesday.
The group, widely known by its French acronym RSF, released its annual World Press Freedom Index on World Press Freedom Day, held on May 3. This year, Hong Kong's position plummeted dozens of places to 148th in the world, reflecting Beijing's efforts to use "its legislative arsenal to confine its population and cut it off from the rest of the world," RSF said.
Is Hong Kong's press freedom in free fall?
"Hong Kong used to be a very safe place for journalists until 2014, when those who covered the Umbrella Movement were targeted by the police and pro-Beijing factions," RSF stated on its site. "During the 2019 protests, hundreds of journalists were victims of police violence and were also detained and indicted. A new wave of arrests started in 2021, when a dozen journalists were detained for national security crimes."
RSF said democratic societies are increasingly fractured by social media spreading disinformation and more opinion media pursuing a so-called "Fox News model," referring to the controversial right-wing television network in the United States.
At the same time, oppressive regimes that tightly control information in their societies are using their position to wage "propaganda wars" against democracies and fuel divisions within them.
This file photo taken on December 29, 2021 shows a Hong Kong National Security police officer (C) and a worker (R) carrying boxes of evidence from the offices of Stand News in Hong Kong after police raided the office of the local media outlet and arrested six current and former staff. Photo: AFP
"Polarisation on these two levels is fuelling increased tension," RSF said in a five-page summary.
It noted Russia, where state-run media overwhelmingly dominates the airwaves and independent outlets are increasingly stifled, invaded Ukraine following a propaganda war.
"The creation of media weaponry in authoritarian countries eliminates their citizens' right to information but is also linked to the rise in international tension, which can lead to the worst kind of wars," RSF Secretary-General Christophe Deloire said.
He added the "Fox News-isation" of Western media also poses a "fatal danger for democracies because it undermines the basis of civil harmony and tolerant public debate".
Carrie Lam says Stand News, Citizen News closures are not related to national security law
Deloire urged countries to adopt appropriate legal frameworks to protect democratic online information spaces.
The situation is "very bad" in a record 28 countries, according to this year's ranking of 180 countries and regions based on the degree of freedom enjoyed by journalists.
The lowest ranked were North Korea (180th), Eritrea (179th) and Iran (178th), with Myanmar (176th) and China (175th) close behind.
Russia (155th) and ally Belarus (153rd) were also on its red list of the most repressive.
Wikipedia editors fight Covid-19 misinformation, bigotry and even Nazis
Nordic countries Norway, Denmark and Sweden again topped the index, serving as a democratic models "where freedom of expression flourishes".
The NGO commended Moldova (40th) and Bulgaria (91st) this year due to government changes and "the hope it has brought for improvement in the situation for journalists".
But it noted "oligarchs still own or control the media" in both.
Media polarisation was "feeding and reinforcing internal social divisions in democratic societies" such as the United States (42nd).
A file photo taken in front of the Saudi consulate in Neuilly-sur-Seine, west of Paris on October 1, 2019 shows dummies with press armbands and jackets piled up by members of Reporters Without Borders during a protest to mark the anniversary of the death of journalist Jamal Khashoggi. Photo: AFP
That trend was even starker in "illiberal democracies" such as Poland (66th), a European Union country where suppression of independent media was also noted by RSF.
The NGO, launched in 1985 and which has published the yearly index since 2002, has become a thorn in the side of autocratic and despotic regimes around the world.
This year's listing was developed with a new methodology redefining press freedom and using five new indicators – political context, legal framework, economic context, sociocultural context, and security – to reflect its "complexity".
Sign up for the YP Teachers Newsletter
Get updates for teachers sent directly to your inbox
Sign up for YP Weekly
Get updates sent directly to your inbox