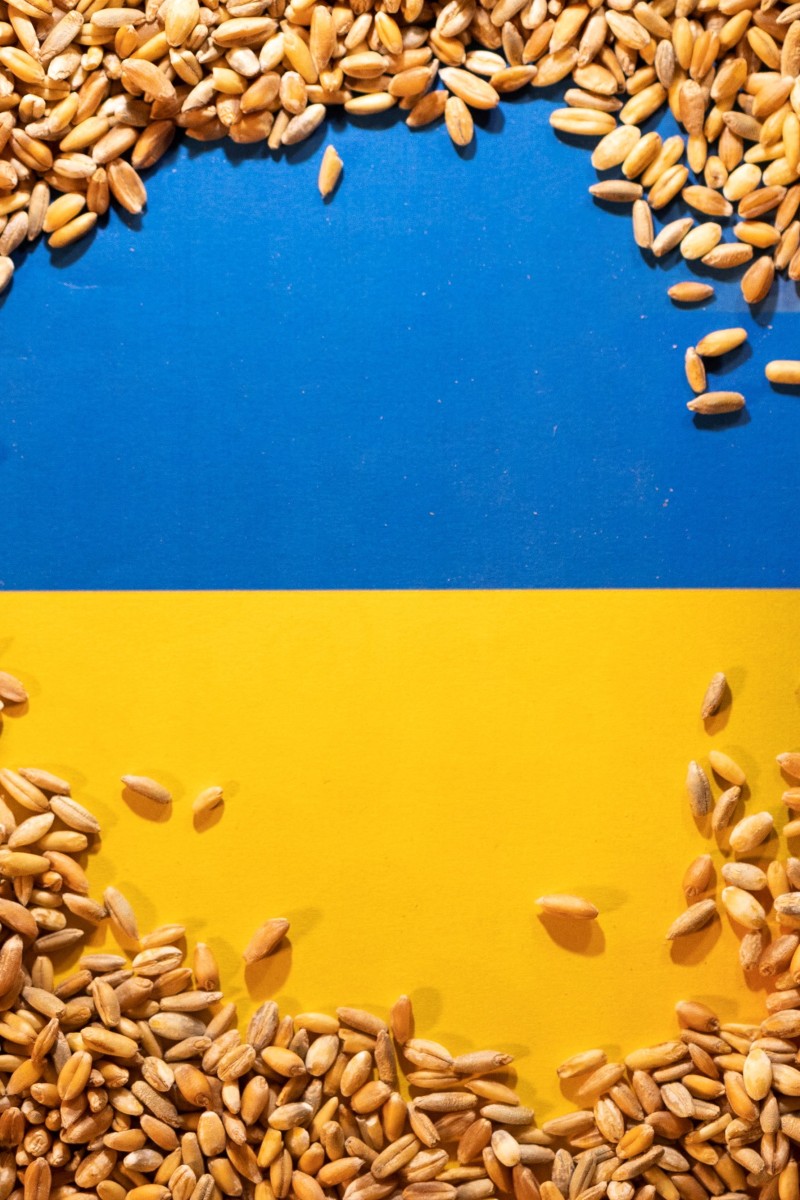 Amid Russia's blockade of Black Sea ports, critical supplies of grains, cooking oils and fertilisers face massive barriers to reaching the rest of the world

The potential loss of affordable grain supplies that Africa, the Middle East and parts of Asia rely on has raised the risk of global food shortages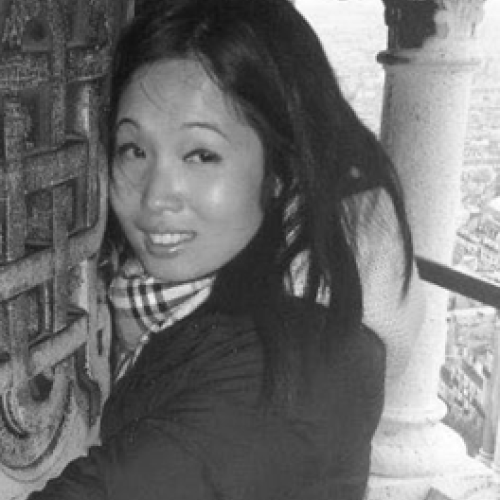 Doris worked in educational publishing, including the BBC and Cengage prior to joining the Post in 2018. She specialises in creating graphics and digital learning content, and has a particular interest in issues related to mental health and wellness.
Ukraine, which ships from the Black Sea, is a major exporter of the world's grains, corn and cooking oils. Photo: Reuters
Hot Topics takes an issue being discussed in the news and allows you to analyse different articles and viewpoints on the subject. Our questions encourage you to examine the topic in-depth – they can be used on your own or with a friend.
Context: Germany condemns Russian grain theft in Ukraine as ongoing conflict jeopardises global food security
Germany's agriculture minister earlier this month accused Russia of grain theft in eastern Ukraine, as G7 countries met to discuss the war's impact on global food supply.
"This is an especially repugnant form of war that Russia is leading," Cem Ozdemir said at the start of a meeting in Stuttgart with colleagues from G7 countries, Ukraine, the European Union, the Organisation for Economic Cooperation and Development, and the UN Food and Agricultural Organisation.
Russia was "stealing, robbing, taking for itself grain from eastern Ukraine", Ozdemir said.
School bombings must stop in Ukraine war, UN says
Before the invasion, Ukraine was seen as the world's breadbasket. At the time, it was exporting 4.5 million tonnes of agricultural produce per month through its ports – 12 per cent of the planet's wheat, 15 per cent of its corn and half of its sunflower oil.
But now, Russian warships have cut off the ports of Odesa, Chornomorsk and others from the world. So the supply can only travel on congested land routes that are much less efficient.
"People across the world are paying the price for this war," Ukrainian agriculture minister Mykola Solsky said with reference to how Russia's invasion had disrupted global food supplies.
Mykola Solsky, agriculture minister of Ukraine, says the country's harvest will be smaller than last year's. Photo: AP
The Russian occupation in the fertile eastern regions of the country would also have an impact on this year's crop.
"We cannot get away from the fact that the harvest will be smaller than last year," Solsky said.
Discussions had already begun on how to transport more grain out of Ukraine to "rescue" the produce stuck in the country, Ozdemir said.
Separately, Ukraine's Foreign Ministry has accused Russia of trying to sell some of the grain it had stolen on global markets. It cited official estimates indicating that Russia already may have stolen 400,000 to 500,000 metric tons of grain that cost over US$100 million (HK$7.85 million).
Agence France-Presse and Associated Press
Question prompts:
Identify THREE reasons mentioned in Context for the global grain shortage.

What did Solsky mean when he said "people across the world are paying the price for this war", and why?
Hot Topics: Impact of Russia's law on 'fake news' about war in Ukraine
Question prompts:
Describe TWO features shown in the chart.

Which of these countries are MOST likely to be affected by Russia's invasion of Ukraine, and why? Elaborate on your answer using News.
193 million faced acute hunger in 2021, says UN
News: EU plan aims to help get wheat from Ukraine to the world
The European Commission has proposed helping Ukraine export its wheat and other grains to get around a Russian blockade of Black Sea ports, which is preventing those critical supplies from reaching parts of the world.
"Twenty million tons of grains have to leave Ukraine in less than three months ... so it is essential to coordinate and optimise the logistic chains, put in place new routes, and avoid, as much as possible, the bottlenecks," said Adina Valean, EU commissioner for transport.
The potential loss of affordable grain supplies that Africa, the Middle East and parts of Asia rely on has raised the risk of global food shortages and political instability in countries where many people were already not getting enough to eat. The disruptions from the war have further raised food prices, with the high cost of fertilisers – of which Russia is a top exporter – and cooking oils further squeezing the global food chain.
Grains are being loaded into a special transport cargo bound for Egypt, in the Black Sea port of Constanta, Romania. Photo: Reuters
To get Ukraine's food supplies to the world, Europe is looking to increase shipments by railways and trucks. Trains have started carrying loads of grain to Austria and Germany via other EU countries, but this amounts to only a fraction of the Black Sea port capacity.
A key challenge is the diverging rail gauge widths between Ukraine and EU countries. Since Ukrainian railroad cars do not fit with most of the EU network, goods need to be transferred to trucks or other railcars adapted to the system.
The EU says the average wait time for the thousands of railcars at Ukraine's border with the 27-nation bloc is 16 days, reaching up to 30 days in some places.
UN officials say Ukraine children, women need more protection
To address this congestion, the commission said the most urgent priority is to ensure additional transport vehicles are available to get the grain to EU ports. It said grain-hopper trailers, cargo containers, and barges and vessels were "urgently needed".
With non-military flights grounded in Ukraine, the commission said the new supply routes should be organised mainly via land and river transport, using, for instance, Ukraine's ports on the Danube River.
The commission also urged member nations to accelerate procedures at border crossing points and increase capacity on EU soil for the temporary storage of Ukrainian exports.
Associated Press
Question prompts:
What alternatives to the blockaded Black Sea ports are being explored by the EU to export food supplies from Ukraine? Identify and explain TWO difficulties of using these methods.

How is the Russian invasion of Ukraine affecting some of the world's least developed countries? Explain your answer using the Chart and News.
WHO confirms 100 attacks on Ukrainian hospitals and ambulances
Issue: Asia faces food shortages as Russia-Ukraine fighting hits shipments
Asian economies, already facing skyrocketing prices as a result of the Russia-Ukraine conflict, are being hit with food shortages as shipments are cancelled and delivery routes upended, analysts say.
At least eight Black Sea corn cargoes set aside for Asian importers were cancelled a week after the conflict started, with some buyers rushing to find replacements from other countries, according to commodities analyst S&P Global Commodity Insights.
Those who can get hold of bulk supplies of corn – mainly imported for animal feed – were slugged with the highest prices since 2016, according to price assessments conducted by S&P. The price of corn rose 17 per cent a week since the start of the war.
"Asian buyers and sellers are in a scramble for corn and wheat supplies as supply has been cut off from the Black Sea," S&P said.
Workers assist the loading of corn onto a ship in the Black Sea port of Constanta, Romania. Photo: AFP
China – a big buyer of these food commodities from Russia and Ukraine – as well as India, South Korea and smaller Southeast Asian nations are all Black Sea customers.
India, the world's largest consumer of vegetable oil, had to look to palm oil after Ukrainian supplies of sunflower oil were cut off, S&P said.
Ukraine and Russia supply much of the region's corn, sunflower oil, wheat, oat and other cereals. They are also key players in the global fertiliser supply chain. The surge in fertiliser costs threatens to further affect food supply.
One child becoming a refugee every second in Ukraine, UN says
Curtailed supplies of these bulk foods further upset the balance of food supply chains across Asia, potentially reducing subsequent production of other consumer foods and ramping up inflation in the region, economists said.
"This will push up overall consumer price inflation, and potentially hurt consumption," global insurer Coface economists Bernard Aw and Eve Barre said.
"Commodity price pressures will likely lead to currency depreciation and heightened inflation, through imported inflation ... The rise in oil and food prices will limit household spending on other goods," rating agency Moody's Investors Service said in a note on March 4.
Staff writer
Question prompts:
How are the food shortages mentioned in Issue affecting economies in countries across Asia?

Hong Kong receives 91 per cent of vegetables and 98 per cent of poultry from the mainland. How might shortages because of the Russian-Ukraine war affect the city's food supply?

What do Context, News and Issue suggest about how the world's food supply chain is interconnected? Explain your answer with regard to Russia's blockade of Black Sea ports.
Get the word out
Black Sea :
a sea between Europe and Asia, bordered by Turkey, Romania, Bulgaria, Ukraine, Georgia and Russia. Amid Russia's invasion of Ukraine, the former blocked hundreds of ships in the Black Sea and Sea of Azov, mostly containing Ukrainian grain exports.
Consumer price inflation :
refers to a measurement of price increases in a particular period of time for goods and services
Currency depreciation :
the loss of value of a country's currency
European Commission :
responsible for drawing up proposals for new European Union (EU) legislation and implementing decisions of the European Parliament and the Council of the EU
Food supply chain :
comprises all the stages that food products go through, such as production, distribution, consumption and disposal
G7 :
also known as the Group of Seven, an organisation of the world's seven largest so-called advanced economies that dominate global trade and international finance systems. These include Canada, France, Germany, Italy, Japan, Britain and the United States.
Imported inflation :
when a country's general price level rises because of the rise in prices of imported goods
Russia's invasion of Ukraine :
on February 24, Russia invaded Ukraine, marking a steep escalation of the Russo-Ukrainian War, which began in 2014
Sign up for the YP Teachers Newsletter
Get updates for teachers sent directly to your inbox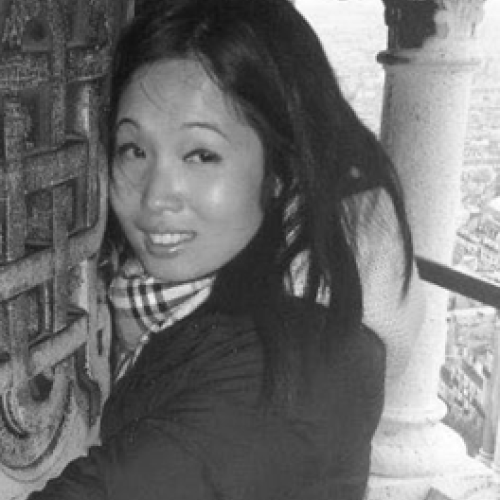 Doris worked in educational publishing, including the BBC and Cengage prior to joining the Post in 2018. She specialises in creating graphics and digital learning content, and has a particular interest in issues related to mental health and wellness.
Sign up for YP Weekly
Get updates sent directly to your inbox