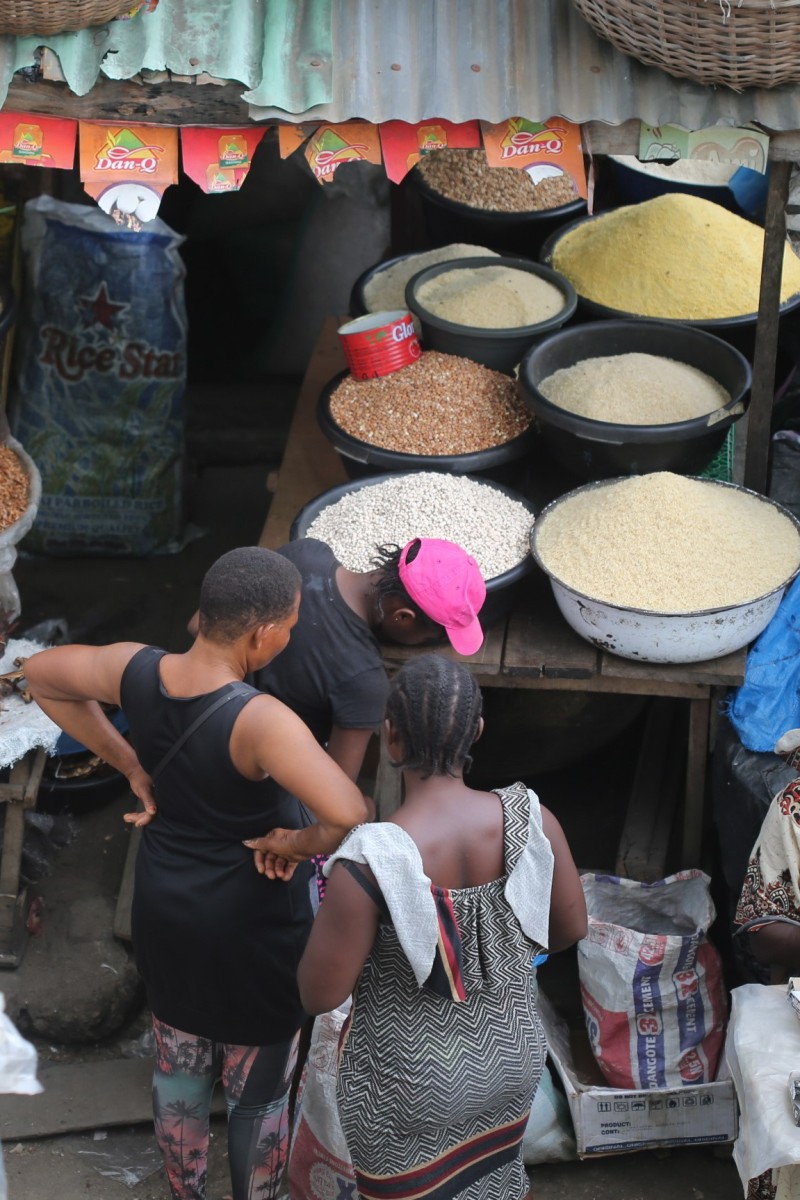 World's poorest will pay more money for less food, says UN
Conflict in Ukraine has pushed up prices for cereal and grain and created uncertainty in the market

The least developed countries will have to cut food imports this year, and countries in Sub-Saharan Africa will need to spend more money – while getting less food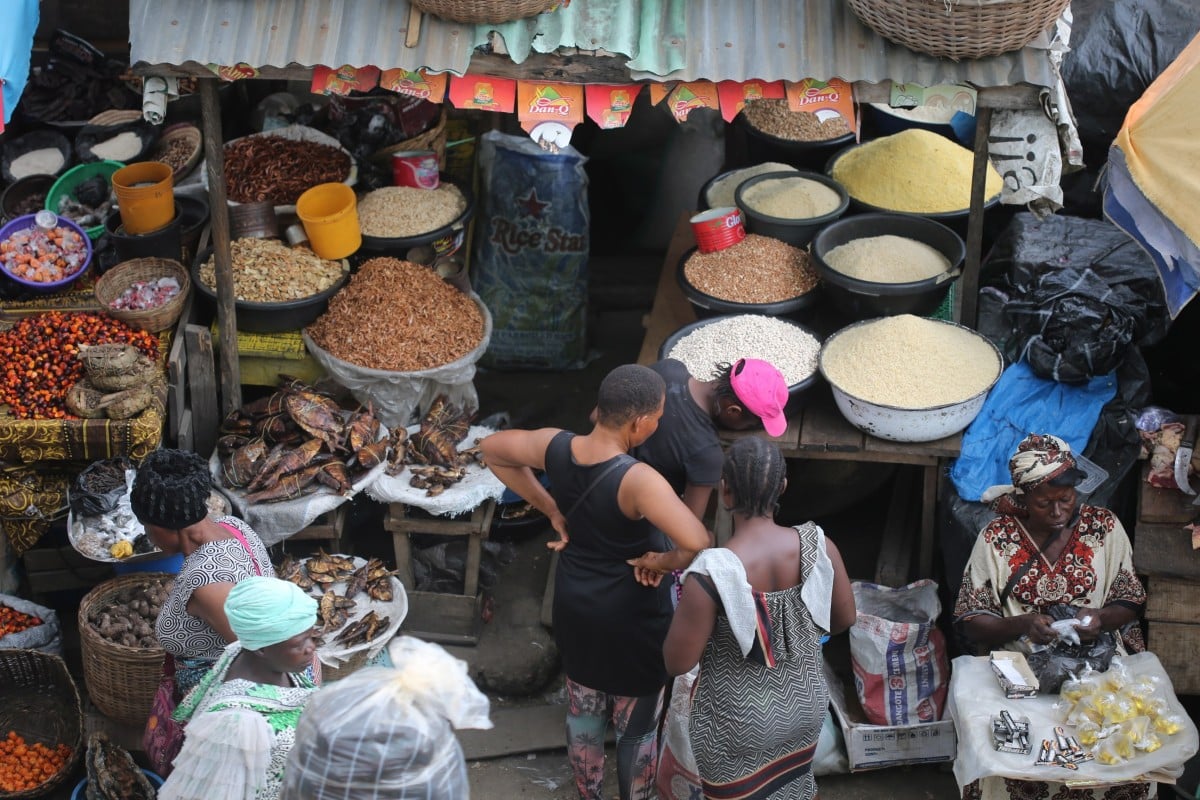 Women shop for foodstuff at the Mile 12 International food market in Lagos, Nigeria, on June 9, 2022. The cost of food and agricultural products are on the rise and people, as well as the farmers, are complaining about the cost of food production, citing insecurity; the cost of transportation, and unreliable road infrastructure to get the food products to the market. Photo: EPA-EFE
Poor countries are expected to suffer the most from worldwide food crises exacerbated by the war in Ukraine, as they will be forced to pay more money for less food, the United Nations warned on Thursday.
The global food import bill was on course to hit a record of US$1.8 trillion this year as the Ukraine conflict pushes up cereal and grain prices.
But it was higher prices and transport costs rather than the amount of food that would account for the bulk of the expected increase, the UN's Food and Agriculture Organisation (FAO) wrote in its latest Food Outlook.
How a reliance on fossil fuels relates to the war in Ukraine
"Worryingly, many vulnerable countries are paying more but receiving less food," the report said.
The FAO calculated that the global food import bill was projected to rise by US$51 billion from 2021, of which US$49 billion reflected higher prices.
The least developed countries will have little option but to spend five per cent less importing food this year.
Georgian baker Shalva Gikorashvili makes the national bread at a bakery in Tbilisi, Georgia on June 7, 2022. The Russian aggression on Ukraine has affected the trading with and price of wheat worldwide. Photo: EPA-EFE
But Sub-Saharan Africa and net food-importing developing countries were "expected to register an increase in total costs, despite a reduction in imported volumes," the agency said.
World production of major cereals was expected to decline in 2022 for the first time in four years. Global consumption of vegetable oils is predicted to outpace production, and though meat production is expected to decline in Argentina, the European Union and the US, global exports are forecast to expand by 1.4 per cent, led by an eight per cent likely increase in pork production in China.
15th Charity Refugee Film Festival aims to raise money, support for displaced people
Amid soaring input prices, weather concerns and increased market uncertainties stemming from the Ukraine war, the forecasts "point to a likely tightening of food markets and food import bills reaching a record high", said FAO economist Upali Galketi Aratchilage.
"These are alarming signs from a food security perspective," he said.
Sign up for the YP Teachers Newsletter
Get updates for teachers sent directly to your inbox
Sign up for YP Weekly
Get updates sent directly to your inbox