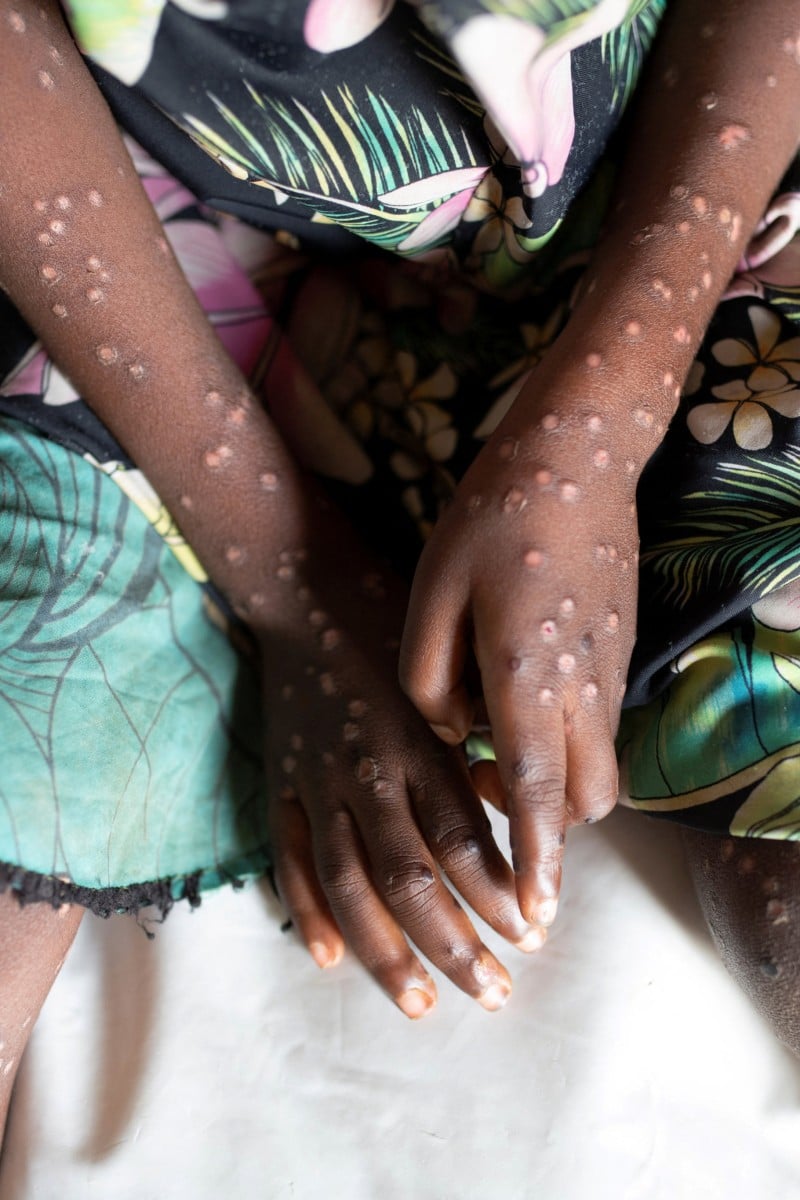 Monkeypox still a global health emergency, says WHO
The number of people being infected with the virus has fallen, but experts say the disease is still a public health crisis

Discrimination and weak health systems in some countries mean numbers might be under-reported, says WHO committee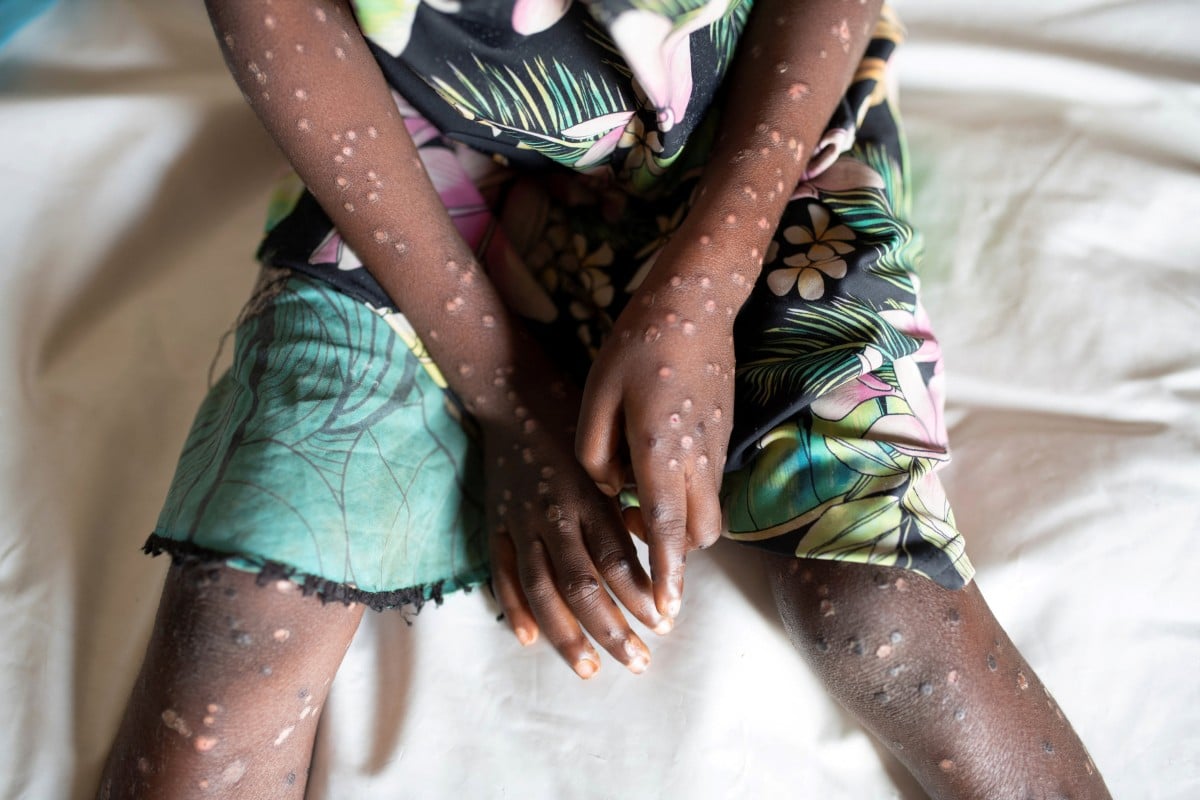 Angelika Lifafu, 6, who is suffering from suspected monkeypox, sits on a bed at the Yalolia health centre in the Democratic Republic of Congo on October 3, 2022. Without treatment, Angelika can only wait for the illness to run its course. Ahead of her lies a myriad of possible outcomes including recovery, blindness, or, as was the case with a family member in August, death. Photo: Reuters
The World Health Organization said on Tuesday that its emergency committee had determined that monkeypox should continue to be classified as a global health emergency.
Following a meeting on October 20 about the virus that began spreading across the world in May, the experts "held the consensus view that the event continues to meet the ... criteria for a Public Health Emergency of International Concern," WHO said in a statement.
The UN health agency first declared the highest level of alarm on July 23. Experts said that while some progress had been made in reining in the disease, it was too soon to declare the emergency over.
US finds monkeypox vaccine highly effective in early data
WHO chief Tedros Adhanom Ghebreyesus had accepted and agreed with the experts' advice, the statement said.
Monkeypox has killed 36 people since it began spreading beyond West Africa, where it has long been endemic, six months ago. A WHO count says there have been more than 77,000 cases across 109 countries.
The outbreak outside West Africa has primarily affected young men who have sex with men.
Activists in Mexico hold signs demanding a vaccine during a demonstration calling for a stronger government response to the monkeypox crisis. Photo: Reuters
Since peaking in July, the number of people infected with the disease that causes fever, muscular aches and large, boil-like skin lesions has consistently fallen, particularly in Europe and North America, the hardest hit areas in the early stages of the global outbreak.
But WHO's emergency committee stressed that there were a number of lingering causes for concern, including ongoing transmission in some regions, continuing preparedness and response inequity within and between countries, and the potential for greater health impacts if the virus begins spreading more among more vulnerable populations.
They also pointed to the continuing risk of stigma and discrimination, weak health systems in some developing countries leading to under-reporting, and the lack of equitable access to diagnostics, antivirals, and vaccines.
Sign up for the YP Teachers Newsletter
Get updates for teachers sent directly to your inbox
Sign up for YP Weekly
Get updates sent directly to your inbox