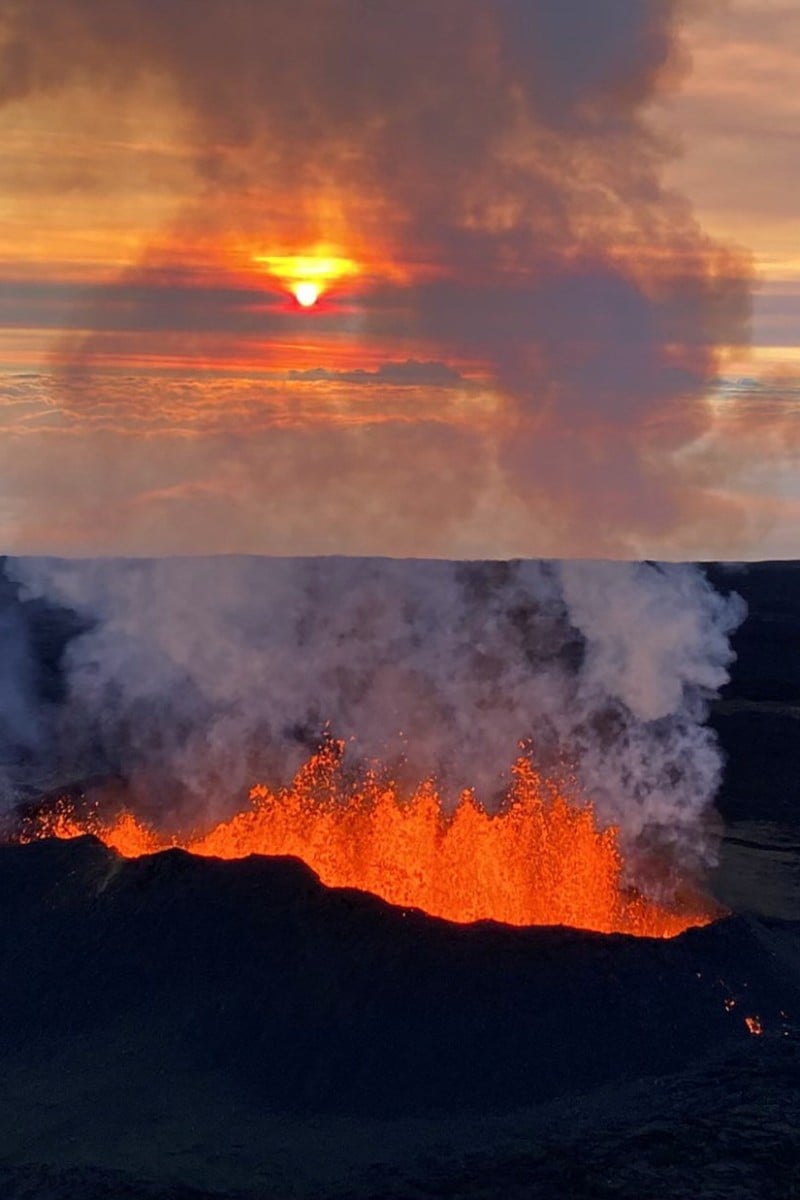 Mauna Loa eruption: what causes lava to flow from volcanoes, how Native Hawaiians interpret these explosive events
For the first time since 1984, Mauna Loa, the world's largest active volcano, began erupting on November 27

Nearby volcano Kilauea was also erupting – this was the first time in nearly 40 years that two volcanoes on Hawaii Island erupted simultaneously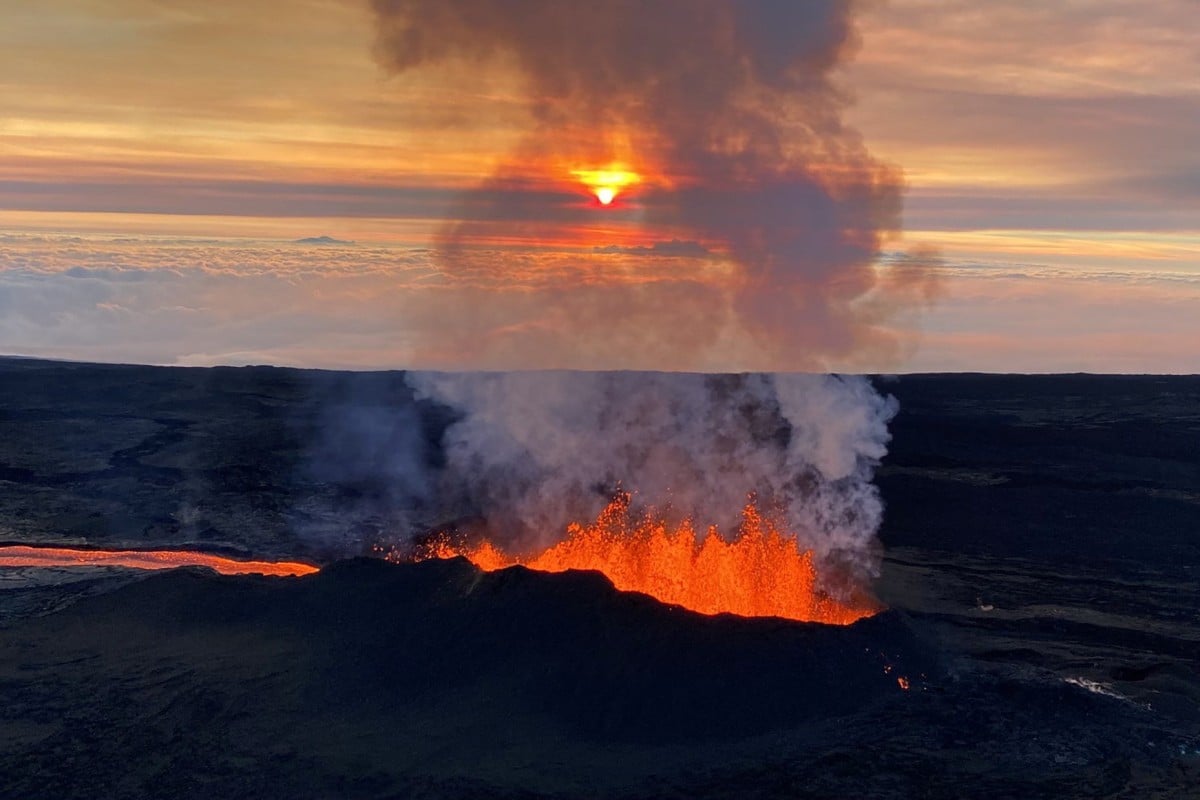 A lava fountain spews molten rock on the Mauna Loa volcano in Hawaii. Photo: USGS via Reuters
The eruption of the Mauna Loa volcano in the US state of Hawaii prompted residents and tourists to visit the site to witness the rare scene. It is the world's largest active volcano. After its eruption began on November 27, Mauna Loa was shooting jets of lava for days.
This was the first time in nearly 40 years that two volcanoes on Hawaii Island erupted simultaneously. Kilauea was also erupting – it is the youngest and southeasternmost volcano on the island located some 40km east of Mauna Loa.
The USGS said last week that both Mauna Loa and Kilauea had stopped erupting. Kilauea's lava lake is stagnant and crusted over.
Before this event, Mauna Loa had not erupted since 1984, said the US Geological Survey (USGS). The enormous volcano covers half of Hawaii Island.
It is among Earth's most active volcanoes, having erupted 33 times since its first well-documented historical eruption in 1843, according to the Hawaii Volcano Observatory.
Since 1952, Kilauea has erupted dozens of times. From 1983 to 2018, its eruptive activity was nearly continuous along the volcano's east rift zone. The summit eruption began within Halema'uma'u Crater in September 2021.
More facts about Mauna Loa
Mauna Loa is one of five volcanoes that together make up the Big Island of Hawaii, which is the southernmost island in the Hawaiian archipelago. It is not the tallest volcano in Hawaii – that title goes to Mauna Kea – but it is the largest and makes up about half of the island's land mass.
It is about 320km south of Hawaii's most populous island, Oahu, where the state capital, Honolulu, and beach resort Waikiki are both located. It sits immediately north of Kilauea volcano, which is well-known for a 2018 eruption that destroyed 700 homes and sent rivers of lava spreading across farms and into the ocean.
Mauna Loa last erupted 38 years ago after a series of large earthquakes. The current eruption is its 34th since written history began in 1843.
Hot Topics: What you need to know about the Tonga volcano eruption
What these eruptions mean for Native Hawaiians
To Native Hawaiians, the landscape that makes up the Hawaii Volcanoes National Parks is sacred.
In Hawaiian culture, natural forces are manifestations of gods and goddesses. Pele is the goddess of volcanoes and has a passionate temperament. According to stories, Pele lives in the Halema'uma'u Crater located at the summit of Kilauea in Hawaii Volcanoes National Park. In the form of volcanic activity, she represents rebirth and resetting, the way lava cools into new, refreshed land.
Hawaii Governor David Ige last month signed an emergency proclamation related to Mauna Loa's eruption but noted in a tweet that Hawaii island was still open to visitors, "and it is safe to view the volcano from a distance".
Illona Ilae, a Native Hawaiian, leaves an offering in front an alter below the Mauna Loa volcano as it erupts. Photo: AP
Tourists flocked to Hawaii to witness this event, causing extra traffic on Saddle Road, a vantage point for the lava flow. As of December 6, around 17,000 cars entered the viewing area set up by the Hawaii National Guard.
There have been reports of people trespassing and littering in the area – even throwing marshmallows into the lava – which advocates are saying is disrespectful.
"For us, it's 'do things with permission and do things without an impact,'" said Ku Kahakalau, a Native Hawaiian educator, activist and researcher.
"Right now, the people who are coming to the viewing areas are having an impact, and it's not the positive impact."
Sign up for the YP Teachers Newsletter
Get updates for teachers sent directly to your inbox
Sign up for YP Weekly
Get updates sent directly to your inbox