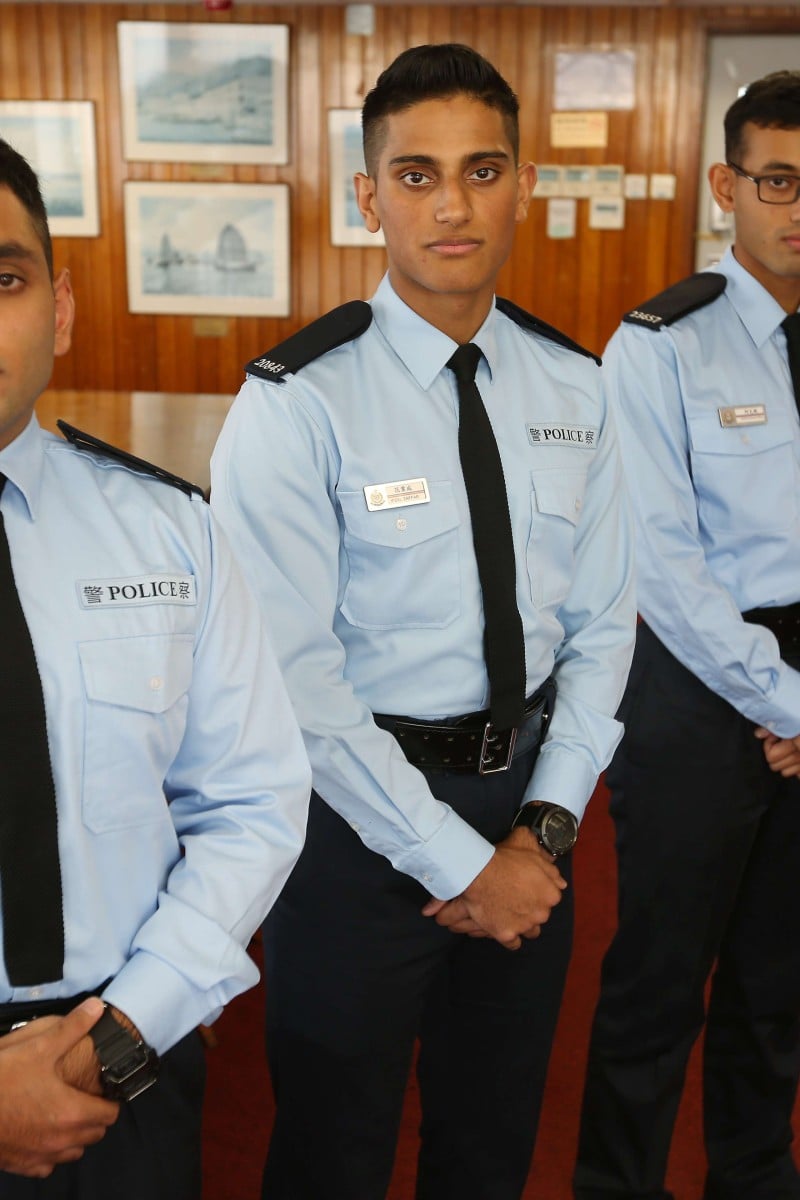 HK police's Project Gemstone helps ethnic minorities learn Cantonese and build careers
A special programme helps people from non-ethnically-Chinese communities find jobs in the city, and lead fulfilling lives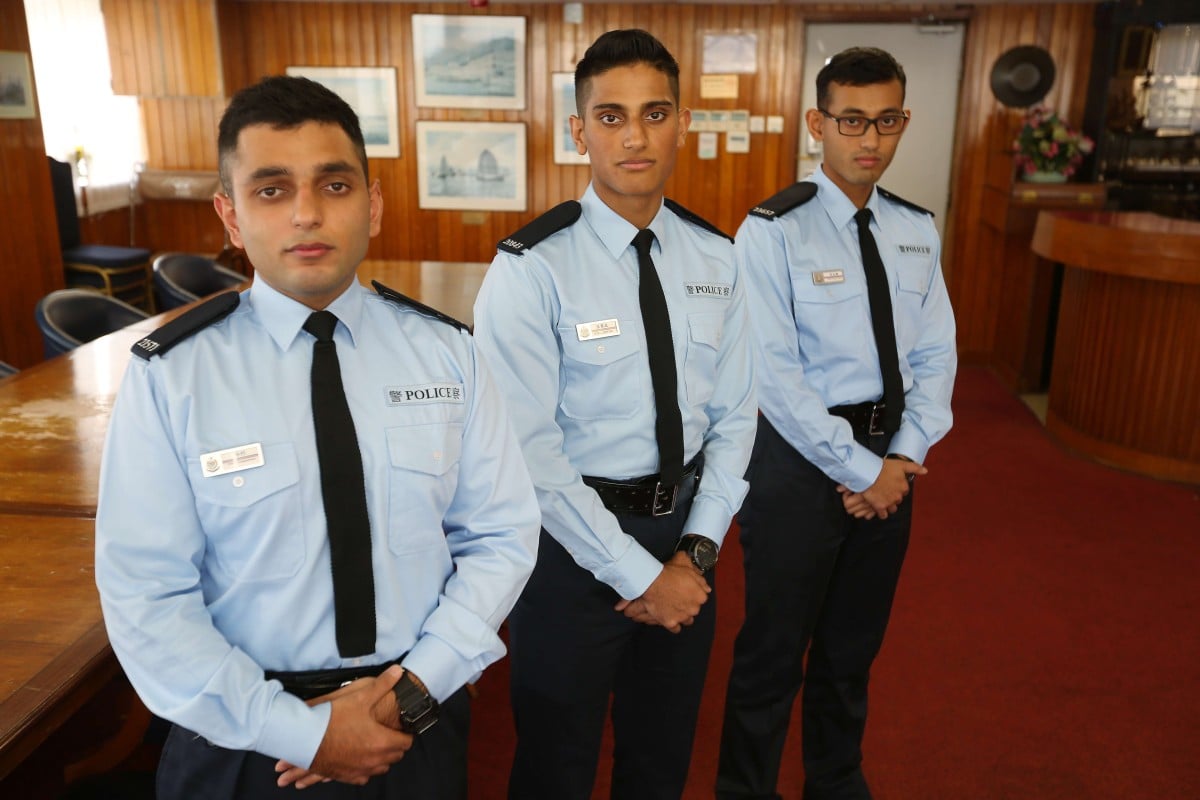 Gemstone graduates (from left) Gagandeep Singh, Ifzal Zaffar and Saheed Abbas Khan all joined the police force.
The name on everybody's lips last month was Ifzal Zaffar. The 20-year-old police officer was called to the scene of an apparent suicide attempt, and talked the man out of it by speaking to him in Urdu, their shared language. Zaffar is a Hongkonger of Pakistani descent, but his journey into the police force was not without hurdles. 
Finding your path in life is difficult no matter where you're from; but it can feel extra tough when you're shut out by the city you call home. According to the 2011 Population Census by the Race Relations Unit of the Home Affairs Department, roughly six per cent of people in Hong Kong self-identify as non-ethnic-Chinese (NEC). Within these ethnic minority groups are Indians, Pakistanis and Nepalese, many of whom are second generation born in Hong Kong. But despite having family roots here, a language barrier can make life difficult for ethnic minorities.
"Sometimes, during conversations between people who are speaking Cantonese, you feel like an outsider," says Nayeka Srivastava, 16, an ethnically Indian student at South Island School. 
Project Gemstone was set up to reduce some of those challenges by offering language training and activities to help NEC youths looking to join the police force and other government services.
Kaur Mukhjot, 17, an Open University student of Indian descent and YP junior reporter, joined Project Gemstone to improve her Cantonese and to learn more about the force. She's currently enrolled in the Hong Kong Auxiliary Police.
"The main hurdle is the language barrier," Mukhjot says. "I believe that we're given opportunities to shine in society and it's all about how we grab it ... [H]aving Chinese as a second language makes our education much easier, [and jobs] depend on how educated you are and your language proficiency."
Helping create opportunities so NEC youngsters can shine is one of the project's main objectives. "We named it Gemstone because, like the stones, talent is a precious thing to have," explains Mohammad Khan, co-founder of the programme and superintendant of Yau Tsim Mong's police sector. 
Without Project Gemstone, it's unlikely Zaffar would have joined the police, and saved a life.
Fellow graduate Saheed Abbas Khan, 22, who is of Pakistani and Indonesian descent, explains that Chinese language skills are important because as police officers, they have to file their reports on crime in Chinese.
"You need to be determined," Singh says. "You might be from an ethnic minority, and your Chinese might be bad, but Project Gemstone will help [with that]."
Saheed agrees. "You've got to really try hard. You need to have the desire to want to serve the community, and to learn Chinese."
Project Gemstone has been so successful that the police force wants to expand it beyond the Yau Tsim Mong sector to cover the entire city. "We've also got Project Himalaya in other districts," Khan says. "We'd like to offer more classes in more places, so that more NEC people get a chance to do things that they didn't think was possible." 
With so many ethnic groups calling Hong Kong home, making opportunities accessible for all – not just Hong Kong Chinese – will surely makes the city stronger.
Sign up for the YP Teachers Newsletter
Get updates for teachers sent directly to your inbox
Sign up for YP Weekly
Get updates sent directly to your inbox