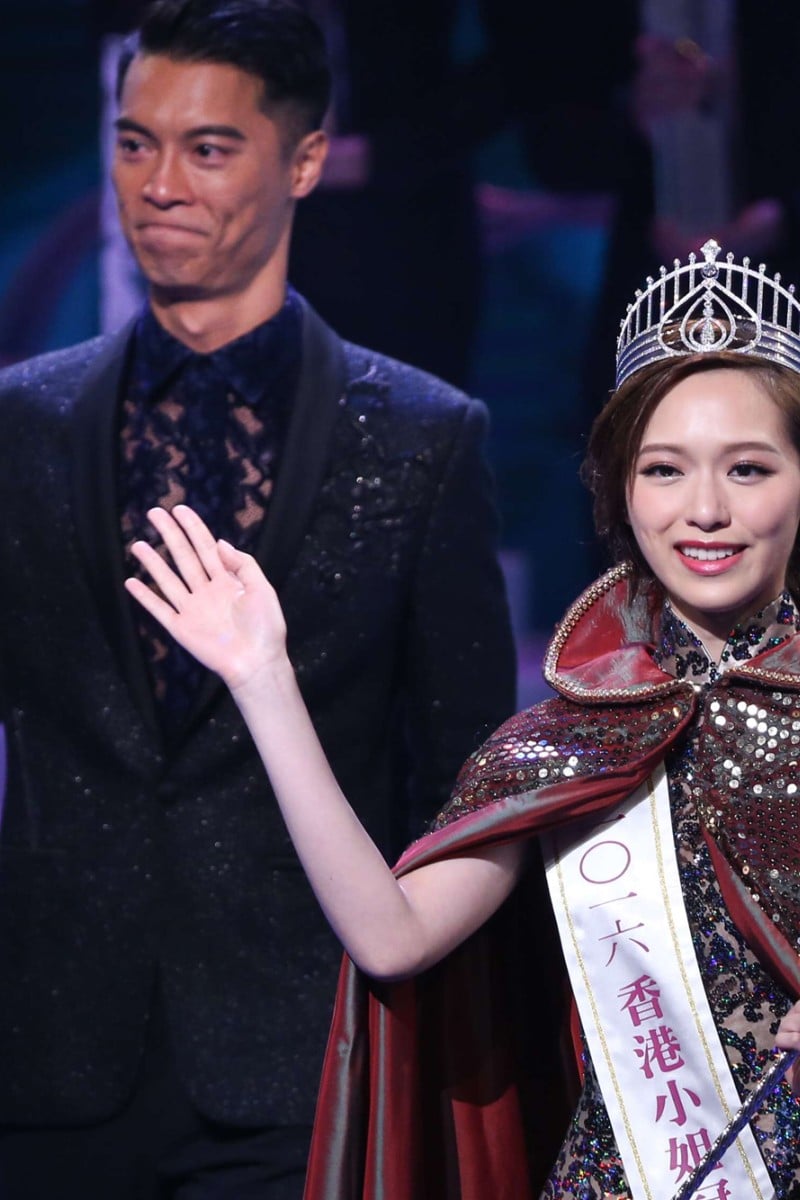 Crystal Fung went from being a HKU graduate, to winning Miss Hong Kong Pageant 2016. But she has, she says, had more than her fair share of mishaps along the way to where she is now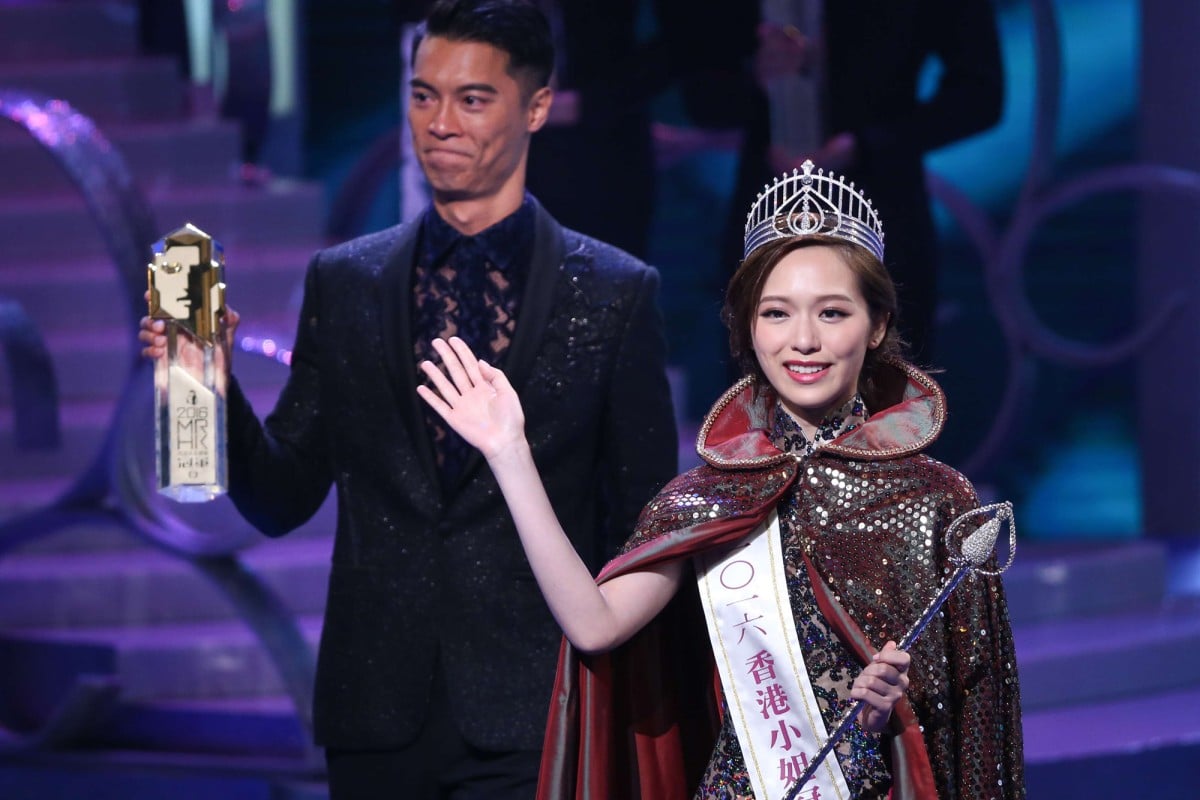 Crystal Fung Ying-ying was crowned Miss Hong Kong along side Mr Hong Kong Jackson Lai.
Tiaras, beautiful gowns, tonnes of media attention: Crystal Fung was crowned the winner of Miss Hong Kong Pageant 2016 while her fellow graduates were out looking for jobs or were busy starting families. She was crowned Miss Hong Kong in the annual TVB pageant final in September last year, and earlier this year, came third at the Miss Chinese International Pageant 2017.
You'd think her life would be pretty sweet, but the 22-year-old University of Hong Kong (HKU) graduate has had to deal with her fair share of haters.
After Fung won the Miss Hong Kong crown last year, internet users unearthed some of her old Facebook posts and comments about outgoing Chief Executive Leung Chun-ying and the government that were filled with foul language. Much of this happened during Occupy Central in 2014.
Although some praised her for being forthright, many labelled her as the "bad-mouth Miss Hong Kong".
"I've never had to deal with so much criticism from internet users before," Fung says. "I didn't know what to do or what I was supposed to say. I think I cried for an entire week. I stopped going out, too, because I was so worried people would recognise me and mock me."
And it isn't just netizens who have attacked her.
"I've had people who were in my class say things about me behind my back," she says.
But she managed to find the positive in a bad situation.
"When that sort of thing happens you can't take it to heart. I just tried to take on board what they were saying and used it to make myself a better person."
Fung says her family supported her throughout the ordeal. Instead of locking herself up in her room and worrying about the comments, she shared her woes with her family.
"I would just cry and cry," she says, but "sharing how I felt with my family helped a lot."
And with encouragement from those who were closest to her, Fung was able to bounce back.
"I had friends texting me their support. I tried to avoid reading the comments being made about me, but I know I had friends defending me online," she says.
If there's one thing Fung has taken away from this unfortunate episode, it's that nothing is impossible – even when it might feel like it is. You simply have to dream big, she says. "Never ever hold back."
Family is very important to Fung, who studied food and nutritional science at HKU in the hopes of helping her younger brother.
"My brother suffers from chronic kidney disease. He has to take daily medication, and he has a really strict diet," she says.
"I'm used to reading nutritional information on packaging before I buy anything. [I took this course because] I wanted to learn more about food science and help make life easier for him."
The course was tough – "I had to memorise the names and the structures of 20 types of amino acids – and that was just a tiny part of the course," she says. But despite the amount of work and dedication required to get her degree, the former Holy Trinity College student decided not to launch straight into a career in the field.
"I know lots of people like taking a gap year after they finish their degree. I knew I wanted to do something, too, so I ended up in the pageant."
That decision certainly seems to be paying off.
Last month, Fung co-hosted Neighbourhood Treasures an entertainment show on TVB. And upcoming projects include a role in the drama Heart And Greed 3.
Despite all the publicity, both good and bad, Fung says she still doesn't see herself as a public figure.
"I don't want to say that," she laughs.
"I don't want to come across as superior. I'm not. I love being able to walk around Causeway Bay, taking photos and selfies with people. And, of course, I love to eat there, too!
Sign up for the YP Teachers Newsletter
Get updates for teachers sent directly to your inbox
Sign up for YP Weekly
Get updates sent directly to your inbox