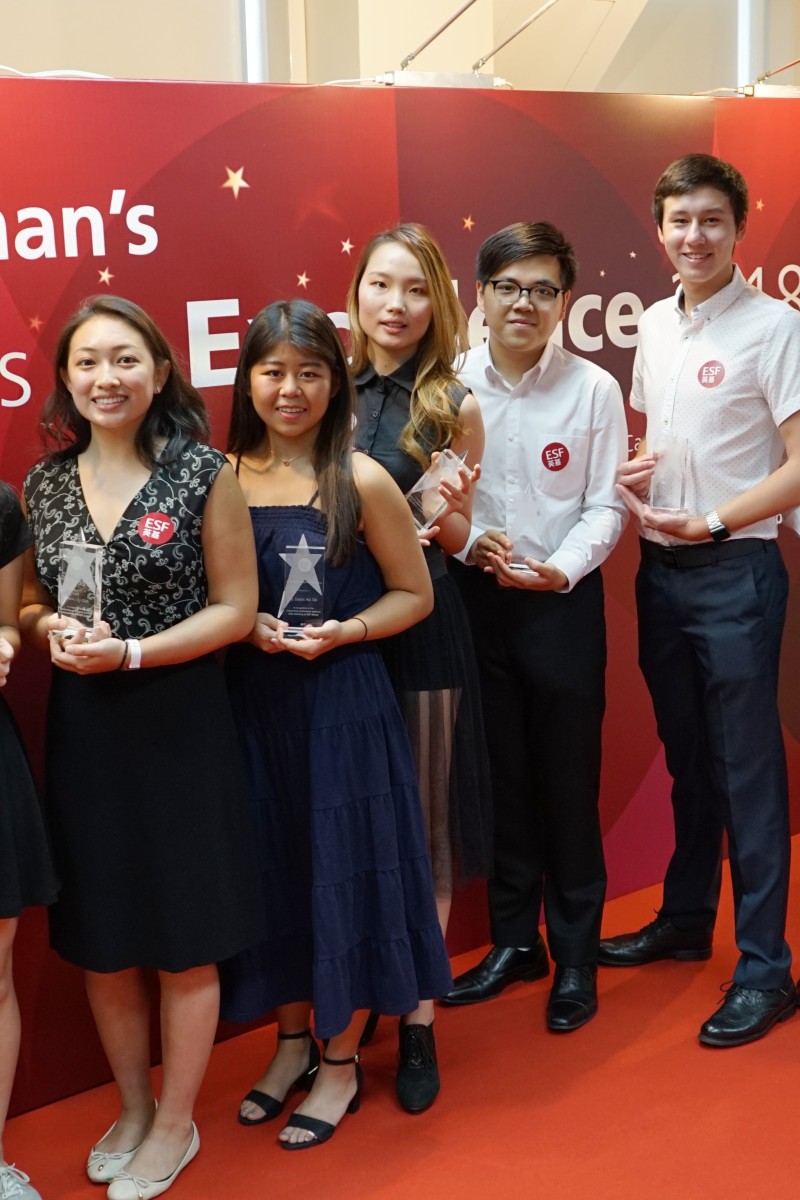 ESF Chairman's Awards 2018 honour top IB scorers and other outstanding English Schools Foundation students
Annual awards recognise students to who show superb leadership, excellent commitment to service and other highly-valued attributes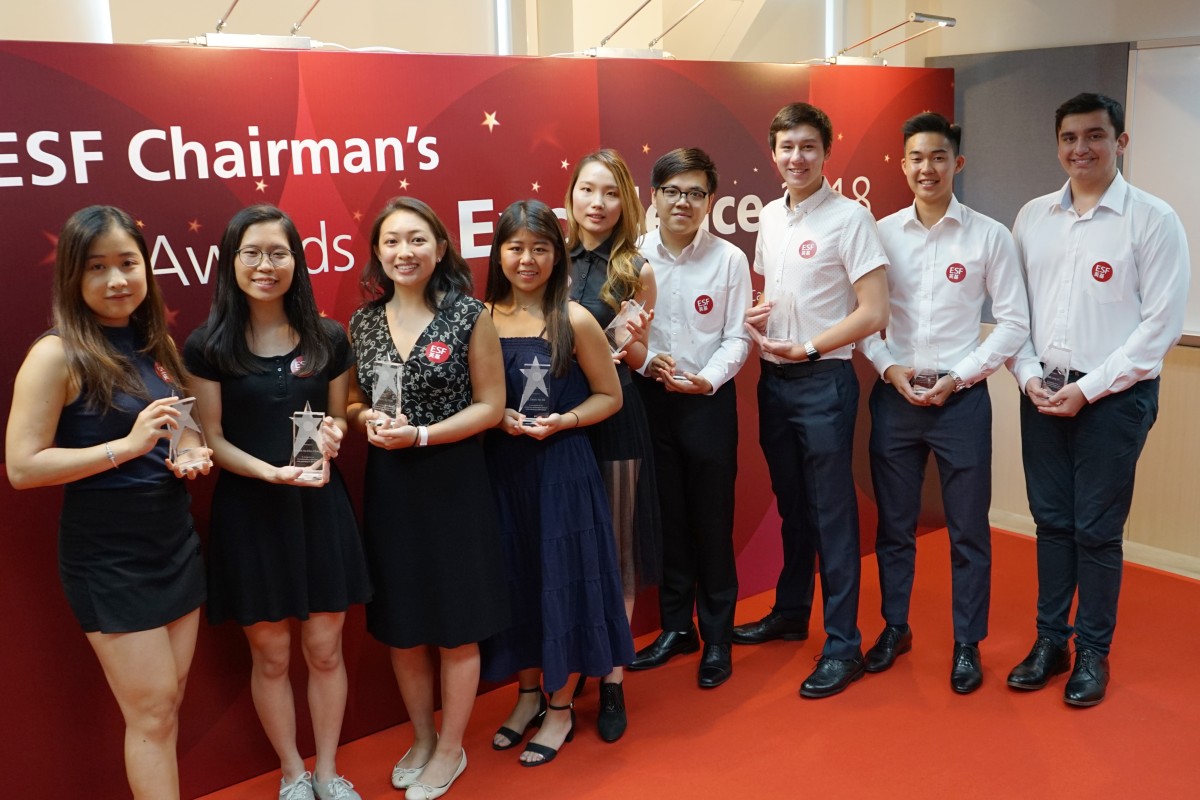 The annual ESF Chairman's Awards were held on Wednesday night.
A total of 229 graduates from English Schools Foundation (ESF) schools received awards on Wednesday night at the annual ESF Chairman's Awards.
The awards ceremony, which was held at Sha Tin College, recognises the achievements of students that achieved good scores in this year's International Baccalaureate (IB) Diploma examinations, as well as other achievements during their studies.
A total of 169 students received awards for achieving 42 points or more in the IB Diploma, or 40 or more points with a Bilingual Diploma. Awards were also given to 38 students that showed outstanding leadership, commitment to service, embodying the spirit and values of the school, sporting achievement, and creativity.
15 students from ESF schools score perfect marks on 2018 IB exam
Aqua Tai, 18, from Island School won a Creativity award for her contributions to the school's yearbook, and creating an art installation that celebrates the 50th anniversary of the ESF.
"We constructed this huge chandelier at the centre of our playground. People can walk underneath it and take photos all around ...  my contribution was putting it up and making it into reality," she explained.
Aqua's interest in art started through learning traditional Chinese ink painting, before developing an interest in the colours and characterisation used in anime and manga.
Aqua plans on studying illustration at Falmouth University in Britain, saying it will be a balance between her interest in art and a sustainable career. She said there was some pressure from her family on her choice of degree.
"There was obviously this old stereotype that artists don't really earn lot of money ... it mostly came from mom because she is a business person so she was really worried," Aqua explained. "I have always been the 'unique' child in our family, and don't follow what other people say. I think my family knows that, so when I chose [illustration] it wasn't really surprising," she joked.
UPDATED: 38 Hong Kong students, including 15 from ESF schools, get full marks on the 2018 International Baccalaureate exam
Aqua said she wanted to study in Falmouth, a small town with around 30,000 people, because the slower and quieter lifestyle would give her more time to develop a unique personal style. She was unsure about whether she would be return to Hong Kong as an illustrator in the future:
"Hong Kong's art scene is a lot more focused on the business side of things, and there is not as much appreciation of the artists yet, it's more about the money," she said.
Theodore Hui, 18, from Sha Tin College received a Leadership award for his role as the Head of Griffin House. He says that being student leader involved more than just organising house activities and getting fellow students to sign up.
"I think there is a second layer that you're responsible for, which is a more emotional layer. You have to make the students feel comfortable in their school life - make them feel motivated and included," he said.
"Getting students to participate in as many school events as possible is important, but equally as important is to make students from all years feel welcomed and valued," he added.
Two ESF students went to a United Nations forum and discovered new ways the internet can impact our lives
Theodore will be studying Global Business at the Hong Kong University of Science and Technology, and say he is interested in entrepreneurship and technology. He hopes to start several of his own business projects in the future.
His advice to fellow students looking to become student leaders in the future is be a good listener.
"Being a good leader isn't necessarily someone who can shout the loudest ... being a good listener involves listening to what younger people have to say, listening to what other student leaders teammates have to say," he said.
Sign up for the YP Teachers Newsletter
Get updates for teachers sent directly to your inbox
Sign up for YP Weekly
Get updates sent directly to your inbox