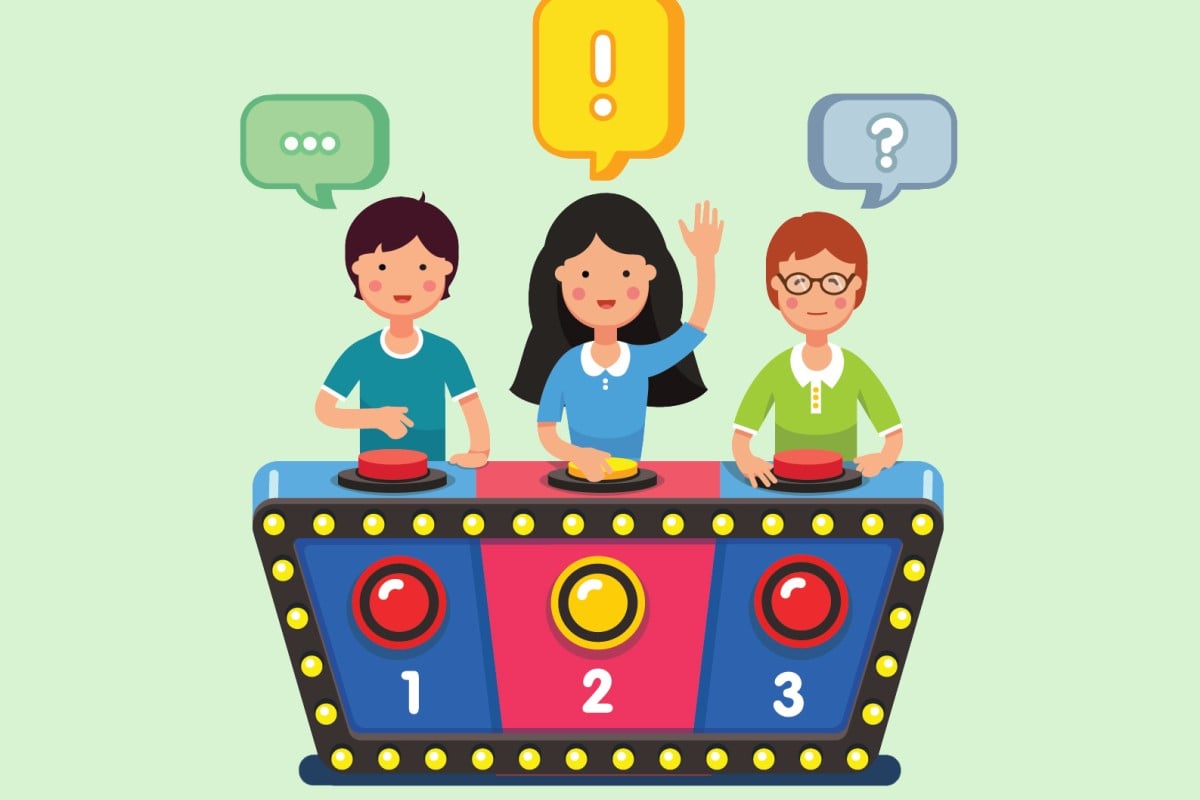 Do you know which country's king, Mswati,  announced that he was renaming the country "the Kingdom of eSwatini"?  If you do, you're probably gunning for the popular inter-school quiz, Mind Over Matter, which will be held on September 22 this year.
Matthew Wright, 17, a member of last year's winning team, Island School, says they found the sports and Hong Kong geography rounds the easiest.
"We're all very sporty people" says Matthew, 17. "Back in Year Nine, we took  the ESF [English Schools Foundation] geography quiz and we won that competition., so we realised that geography is also a strong area for us."
Test yourself with these other questions!
1. Which author, better known for an investigator he created, also created a character named Professor Challenger, whose stories formed the basis of the Jurassic Park series of books and movies?
2. What symbolic or ritual hand or finger gesture in Hinduism and Buddhism features prominently in yoga and Indian dance and especially in the iconography of Buddhist art?
3. What common office supply shares its name with the capital of a country in Southeast Asia?
(Answers below)
Rules were changed last year so that those who make it to the final round can choose the category of questions they are asked. But this doesn't make things any easier; unlike in the other rounds, a wrong answer in the final round will lead to points being deducted.
Each year since the quiz started in 2015, the categories have become more specialised, so the questions are a little more difficult. Matthew recommends participants make an educated guess, because it's better than not answering at all.
"We try to guesstimate based on the factors in the question that we do know about so we have a range  of answers," says Matthew. "We then try to narrow  it down to what is probably the most likely answer."
How many of Young Post's quizzes can you ace?
Obviously reading newspapers is particularly useful for the current affairs round. And the mobile game QuizUp, in which players challenge friends or random players to answer quizzes on any given topic, offers inspiration. But whatever you use for research and preparation, be sure to be read the quiz questions thoroughly. "Sometimes the question will be really obvious, but sometimes it will take someone very attentive to know the answer," says Zaheu Jacota, 17.
The quiz is open to any student from Year 10 upwards from any international or local school in Hong Kong. Students from Macau and mainland China can also take part in the event. To learn more, head to the Mind Over Matter website. 
If you're still wondering about the answer to the question in the first paragraph, it was Swaziland that was renamed eSwatini. The name means "land of the Swazi people".
1. Arthur Conan Doyle
2. Mudra
3. Manila (envelopes)
Sign up for the YP Teachers Newsletter
Get updates for teachers sent directly to your inbox
Sign up for YP Weekly
Get updates sent directly to your inbox