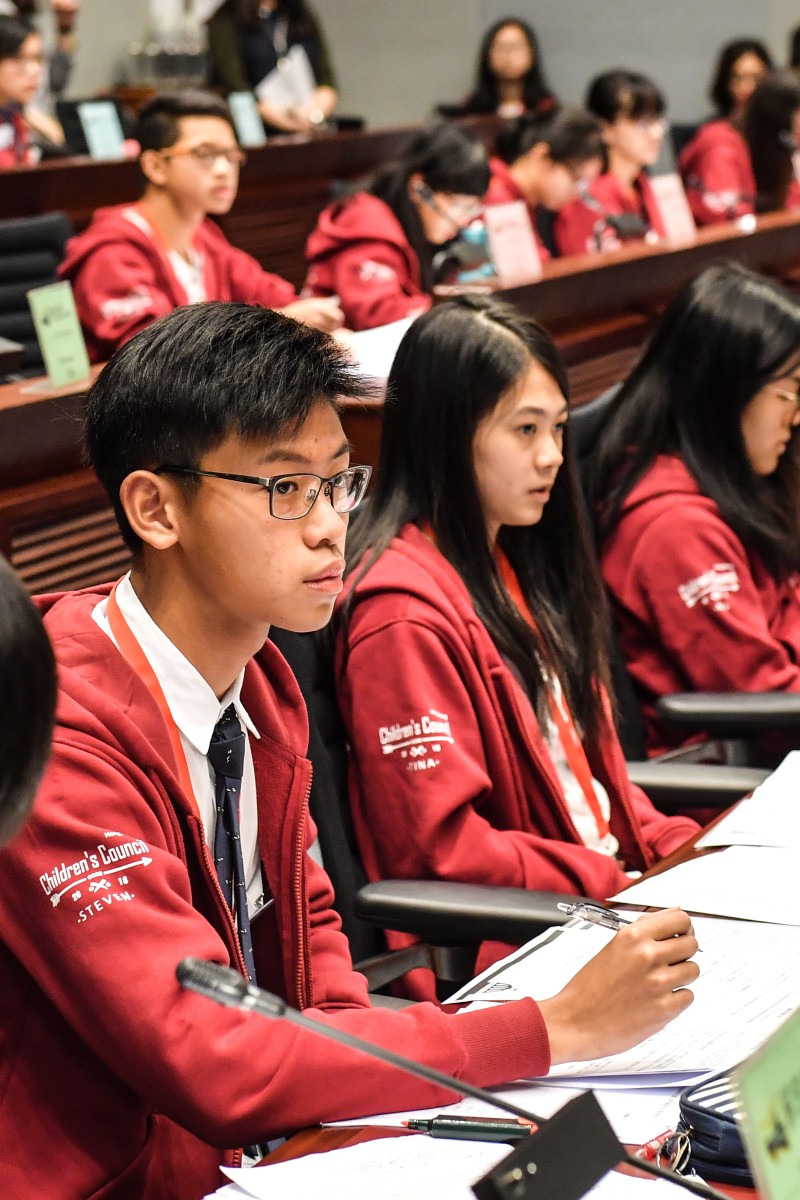 HK students on the Children's Council experience first-hand what really goes on in the Legislative Council
This year's participants discuss the challenges of turning ideas into policies as they take on the role of legislative councillors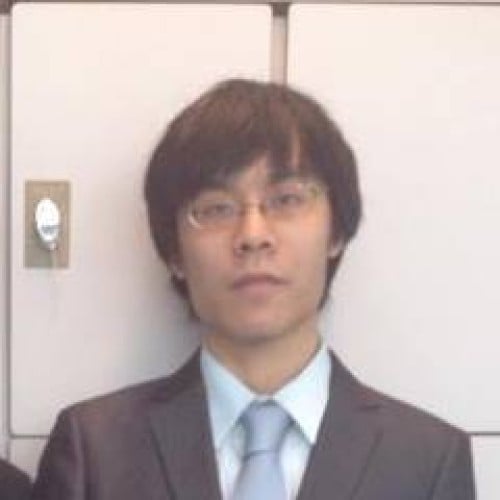 A Young Post reporter since 2014, he covers youth-related news, including education, culture, social issues, politics and economics.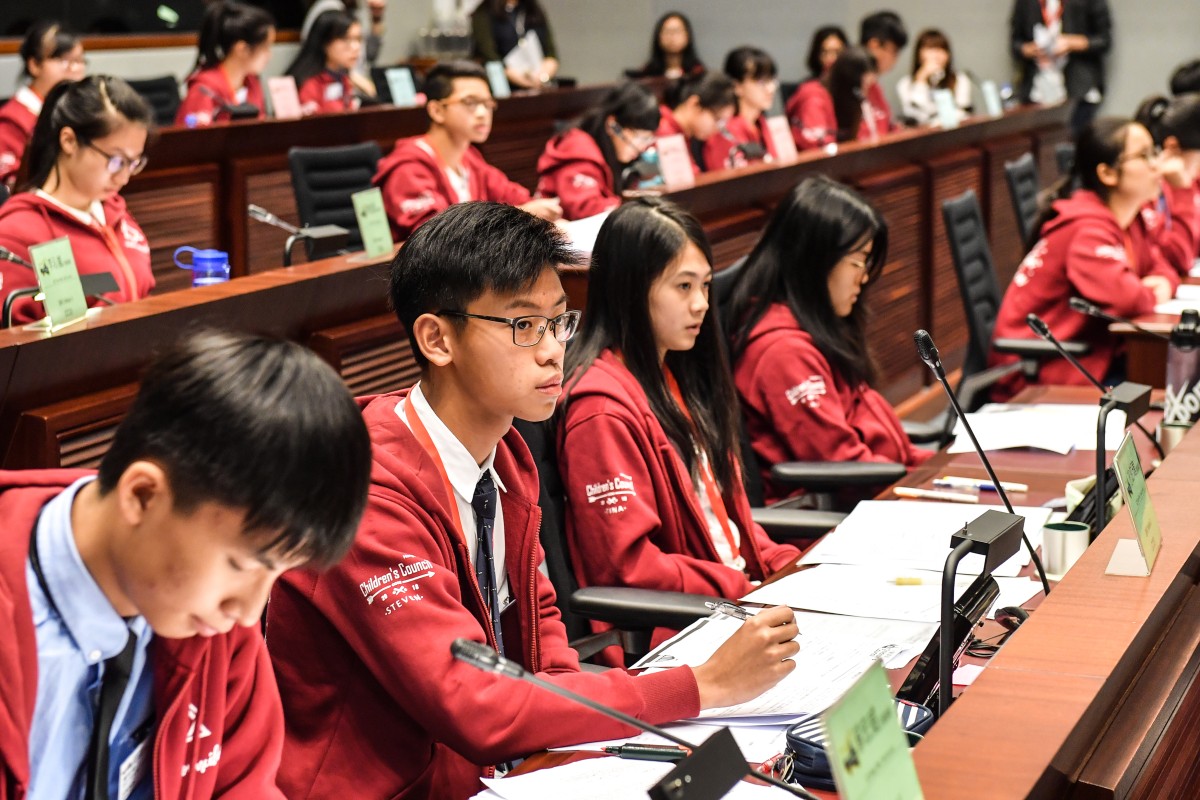 Fifty-one young councillors gathered at Legco to discuss policy and youth-related issues.
Being a member of the Legislative Council is both a privilege and a responsibility. Lawmakers approve budgets, debate policy, and, of course, make laws.
Fifty-one local students aged 12-17 got a taste of that responsibility at the Children's Council 2018 as they met to discuss the rights of young people in the halls of the Legco building. They were also able to present their own drafted bills before some of Hong Kong's lawmakers.
The young councillors spent months planning their three proposed bills, which urged the government to set up a Child Health Care Voucher Scheme, to address child suicide, and to tackle student mental health issues. They did surveys, consulted experts, and spoke to government officials before writing up a motion that could be debated and voted on.
Carrie Lam promises more funding for students and housing, and new safeguards for public health in 2018 policy address
One thing which surprised the students was how varied their interviewees' responses were.
Yoyo Ng Hei-yiu, 14, from Tak Oi Secondary School, worked on the motion for student mental health, and spoke to both social workers and government officials.
"Frontline workers will tell you what the issues are in a realistic, down-to-earth manner. They understand how we feel," she said. "But officials will tell you directly, 'This is what we need, these is the staff we lack, and this is what we're doing to fix it.' It makes sense, since case workers are in touch with the actual people, and officials see the numbers."
La Salle College's Wilson Chau Cheuk-him, 16, was on the team which wrote the motion on child suicide. He said he had noticed the same pattern, too. "The problem is that the people who make the policy and those who implement it don't communicate well enough. Yes, the plan and the reality can be very different, but do the frontline people give enough feedback, and do the planners adjust their policies after the feedback?"
The councillors also had to deal with some resistance to their proposals; both officials and legislators objected to their Voucher Scheme, saying that there weren't enough resources, and that other measures were being put in place instead.
Children should be taught to recognise abuse, says regional head of NGO Plan International
"We thought such a scheme could benefit all children, and we expected some resistance, but we didn't expect legislators to object so strongly," said 16-year-old Heep Yunn School student Cherry Ho Chin-ching.
In the end, the teens had to make compromises in their motions as they went along. As Yoyo explained, "We didn't know how to choose from all the suggestions we received – some were realistic, some were idealistic. But even if we wanted to present something that would benefit students, like scrapping the DSEs … it's just not possible in Hong Kong."
The meeting itself took place during the closing ceremony of this year's council on October 13. It was a tight squeeze fitting everyone in; with only four hours and more than 50 people all waiting their turn to speak, each person was only given two minutes before they would be stopped.
11 political terms to help you understand elections, government, and leaders like Trump
Despite this, however, the meeting still proved a valuable opportunity for the teens to share their thoughts and ideas on more equal terms with those in power.
"Even if we have a platform to speak from, sometimes adults don't listen," said Wilson. "They think we don't have anything constructive to say."
"It's not as easy as it looks," Cherry said of the work that went into preparing for the Children's Council. "There were a long of late night meetings, so you have to be mentally prepared. But it's worth it."
Edited by Charlotte Ames-Ettridge
Sign up for the YP Teachers Newsletter
Get updates for teachers sent directly to your inbox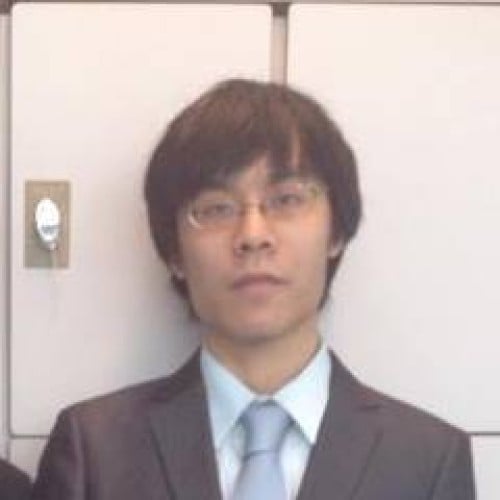 A Young Post reporter since 2014, he covers youth-related news, including education, culture, social issues, politics and economics.
Sign up for YP Weekly
Get updates sent directly to your inbox