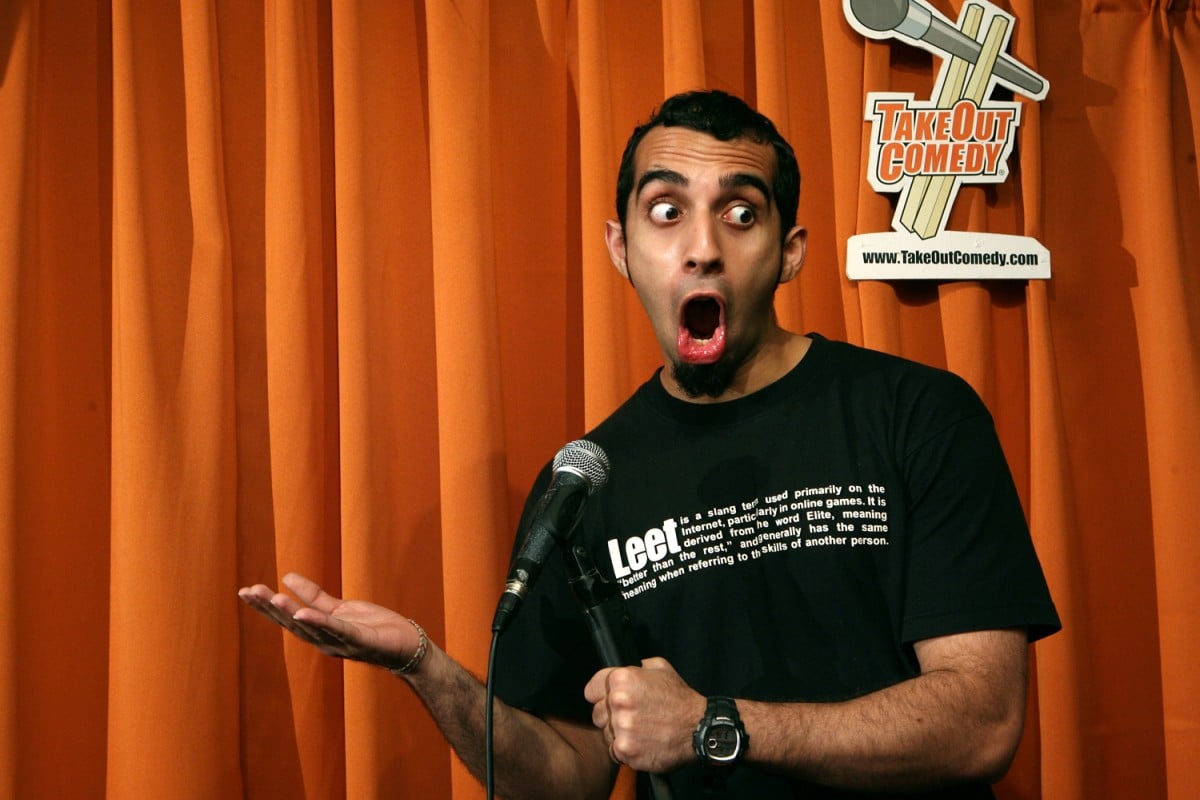 Vivek Mahbubani is already a legend at Hong Kong's wildly popular TakeOut Comedy Club.
Talks and ceasefires won't do the job, so Jamie Masada, who owns the legendary comedy club The Laugh Factory in Hollywood, California, thought he'd use laughter to bring the world together.
Masada organised the first World's Funniest Person stand-up comedy competition, and Hongkonger Vivek Mahbubani has been listed as one of the 10 semi-finalists, along with Ismo Leikola from Finland, Nitin Mirani from United Arab Emirates and Lioz Shem Tov from Israel.
Mahbubani will perform live at The Laugh Factory tomorrow at 11am local time (October 20, 8pm U.S. Pacific time).
"What makes it even better is that I'm the only full-on Asian representative," writes Mahbubani in an email to Young Post. "And when I say full-on, I'm talking about representing both China and India at the same time (OK, so there's a Pakistani as well and he's Asian, but I'm twice as much in this case?)."
The 32-year-old Indian grew up in Hong Kong, and speaks perfect English and Cantonese. He started doing stand-up comedy in late 2007 and won the TakeOut Comedy Club's Hong Kong's Funniest Person competition (Chinese) the same year. He won the same title for English the following year.
Having attended local primary and secondary schools, Mahbubani realises he'll always be met with stereotyped first impressions, but he turns the tables around with witty and unexpected remarks. In a speech last year, Mahbubani recounts how his secondary school teacher once told him it was against school rules to have facial hair, to which he responded: "I'm sorry, it's my religion." And got away with it.
Performing in front of an international audience poses more challenges, though. "I no longer have home-court advantage so my comedy needs to be something people can relate to easily," says Mahbubani. "Playing to a large audience also means I have to have the right amount of on-stage energy as well as charisma to keep their attention and earn their laughs and applause."
The five finalists will be chosen by a judge panel and through an online voting system, which starts at 11am on October 21 until 7am October 22 (Hong Kong time; which is 8pm on October 20 until 4pm on October 21, US Pacific time.)
Vivek Mahbubani's set at Hong Kong's Comedy Festival 2007 at the TakeOut Comedy Club (English)
Vivek Mahbubani's set at Hong Kong's Comedy Festival 2007 at the TakeOut Comedy Club (Chinese 棟篤笑)
Sign up for the YP Teachers Newsletter
Get updates for teachers sent directly to your inbox
Sign up for YP Weekly
Get updates sent directly to your inbox