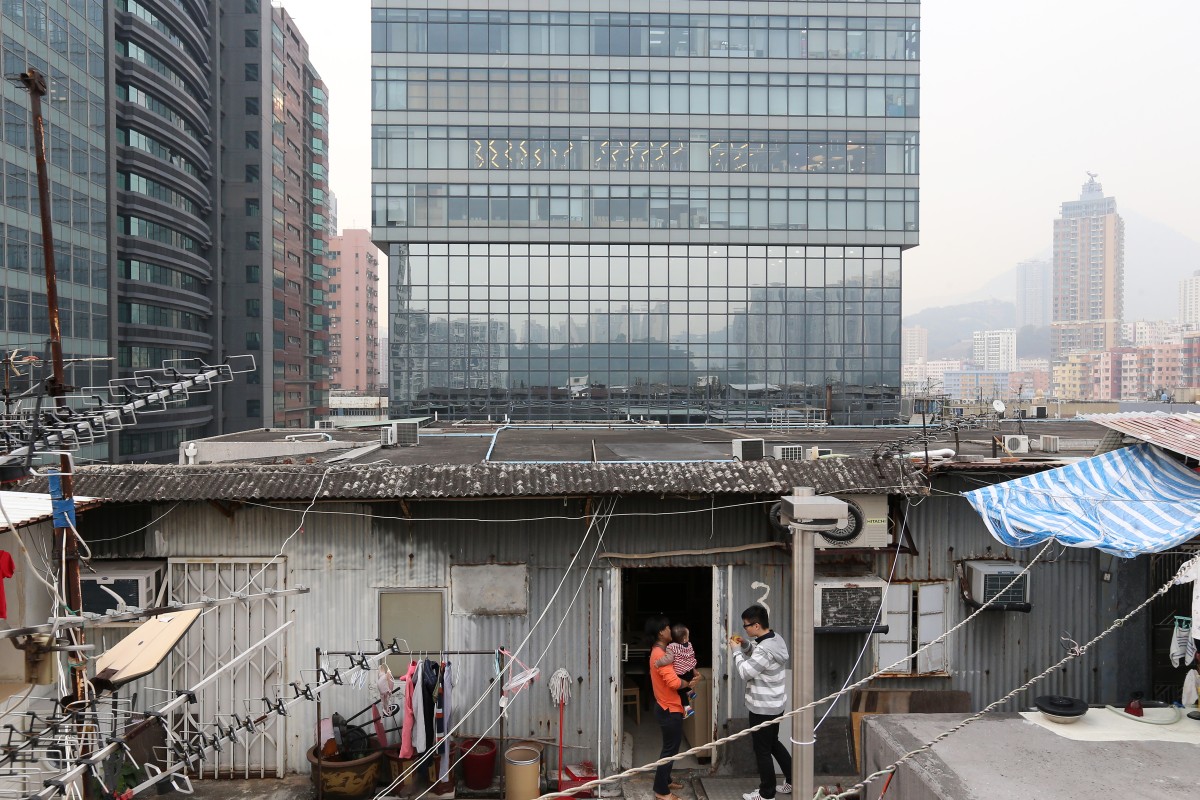 One fifth of Hong Kong's population is living below the poverty line, with some forced to live in illegal cubicle homes like these ones in Kwun Tong.
More than 1.37 million people in Hong Kong are living below the poverty line, surviving on as little as HK$4,000 a month, according to official figures released on Monday.
A fifth of the population is classed as living in poverty - the highest figure in seven years - while 17.5 per cent of children are impoverished, despite government intervention.
Secondary school students debate children's rights in Hong Kong at Teen Talk, an event organised by the city's Law Society
But despite another record figure for the second year running, Chief Secretary Matthew Cheung Kin-chung denied claims the government was not doing enough. He said the high numbers were due to an ageing population, an improving economy, and changing demographics.
SCMP graphic
The poverty line is calculated by halving the median monthly household income before taxation and government handouts, which include social welfare payments, such as allowances for the elderly and low-income families.
In real terms that means a single person with a monthly income of HK$4,000, a two-person household earning HK$9,800 a month, or a three-person household earning HK$15,000.
According to the Hong Kong Poverty Situation report for 2017, 1.377 million residents were living below the official poverty line - 25,000 more than in 2016.
The poverty rate rose 0.2 percentage points to 20.1 per cent, which is the highest since 2010. But, after taking the government's cash handouts into account, it fell to 14.7 per cent, or 1.01 million, a rate similar to the previous year.
"I don't think our policies have failed at all," said Cheung, who is also the chairman of the Commission on Poverty.
The chief secretary said the poverty rate after government intervention was similar to the previous year, but the number had simply increased because the population had grown.
Not enough food and no winter clothes: 90 per cent of HK primary school children on welfare are not having their basic needs met
Cheung said it was difficult to accurately calculate the figures, as government support such as public rental housing and health care vouchers for elderly were not reflected in the figure.
Cheung said Hong Kong's economy expanded last year, and the increase in minimum wage from HK$32.50 to HK$34.50 per hour also meant many people's incomes had improved. 
"As such, the poverty line threshold for different household sizes also went up," he said.

But, Labour Party lawmaker Fernando Cheung Chiu-hung said the poverty figures were worrying given the city's growing economy. He said the situation could worsen if the economy took a downturn.
Meanwhile, Sze Lai-shan, 
who is on the government's Commission on Poverty,
 said Hong Kong's Comprehensive Social Support Scheme, which supports families in need, was outdated.
"Children now need computers to do school work; we cannot just use a scheme with adjustment criteria set more than 20 years ago," said Sze.
Matthew Cheung said he believed the poverty situation would improve in the 2018 report thanks to changes made to the working family allowance scheme this year.
He said the money regularly spent on social welfare was expected to increase to HK$79.8 billion for the 2018-19 financial year. This is the second highest government expense, behind funding for education.
Sign up for the YP Teachers Newsletter
Get updates for teachers sent directly to your inbox
Sign up for YP Weekly
Get updates sent directly to your inbox