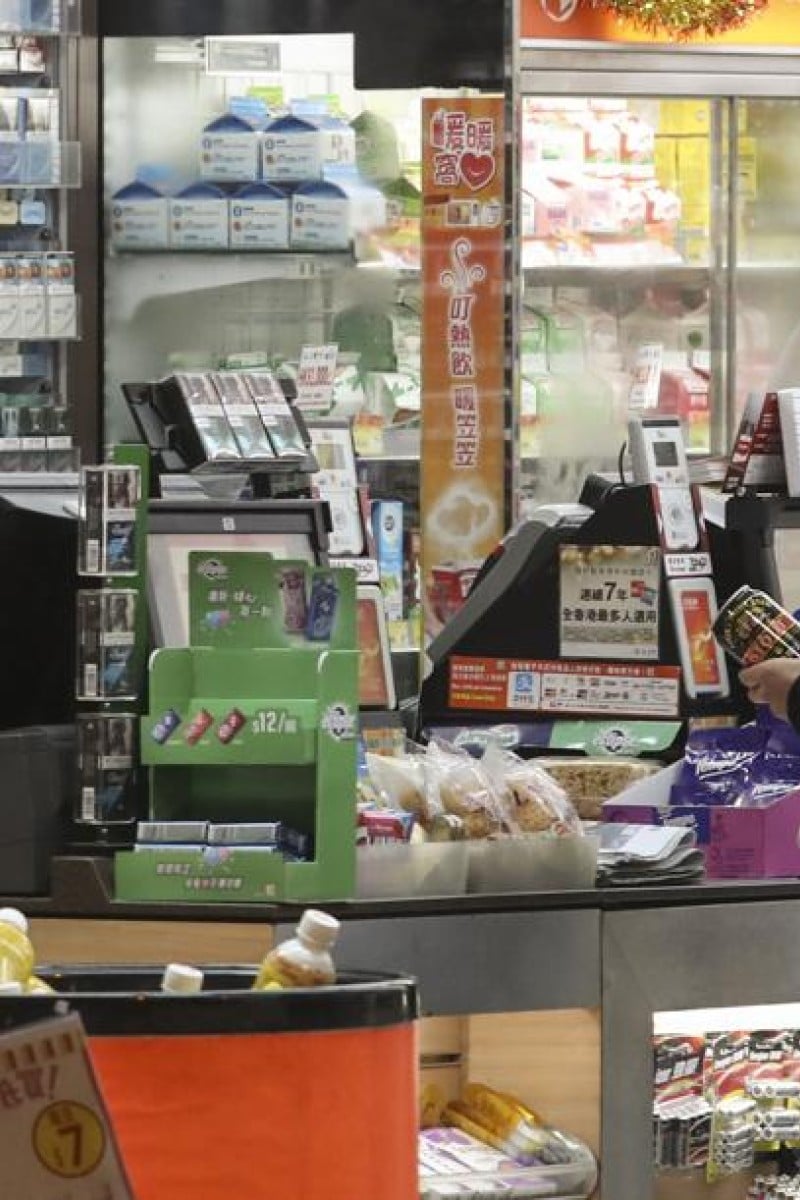 Wellness worker and former teen addict talks about her struggles and dark tales of going 'off the rails', as well as accessibility of booze to young
South China Morning Post
|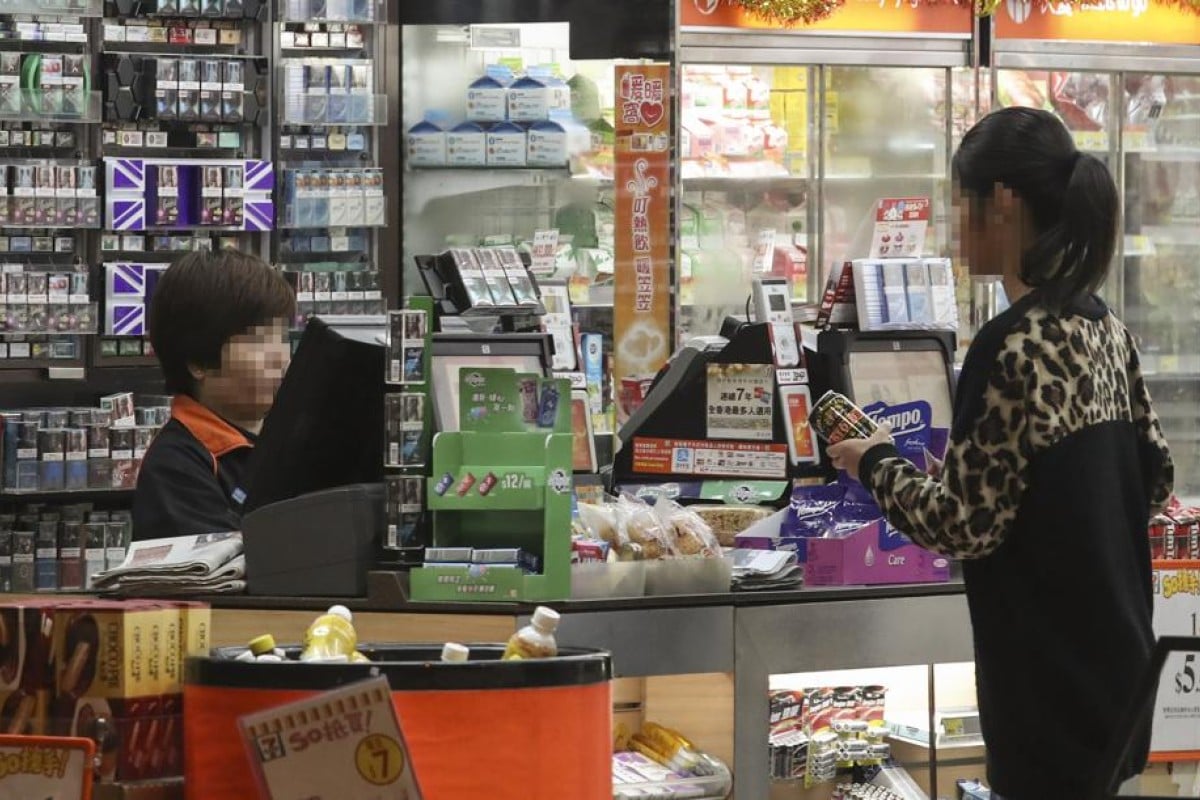 Advocates are calling for more awareness and education on the effects and dangers of alcohol, especially among youth.
On the rooftop of a Hong Kong shopping mall, 12-year-old Alice (not her real name) took her first shot of vodka, with her 15-year-old schoolmates egging her on.
"I felt cool, pretty and attractive," she recalls. "I felt amazing."
Now 26, Alice admits she did it so her older friends would think she was "cool" like them. Booze fuelled the weekends that followed. Alice would tell her parents she was sleeping over at a friend's home, where they would secretly get drunk on liquor stolen from her friend's father.
Talking Points: should teenagers be allowed to buy alcohol?
"I hated being sober because it was slow and boring, and I didn't think I was smart, pretty or cool enough."
At 15, Alice needed rehabilitation. By then, she had also begun using hashish and smoking crystal meth.
Alice says it is easy to get drunk and high in Hong Kong. "Alcohol and drugs are relatively cheap and accessible," she says. "The police are also lenient – I've been in clubs that were raided, but never had my ID checked even though I was clearly underage."
25 per cent of Hong Kong teenagers binge drink - what needs to change?
Last November, the government introduced a new law that prohibits the sale and supply of intoxicating liquor to anyone under 18. This includes serving alcohol to minors at fairs and events. While many say this is a step in the right direction, others want the government and educators to do more to raise awareness of the dangers of alcohol and to help teenagers cope with stress.
Dr Mak Sin-ping, convenor for the Hong Kong Alliance for Advocacy Against Alcohol, says the ban is an important first step, but more is needed to educate the public about the dangers of drinking.
Alcohol is known to affect the central nervous system, which can cloud judgment and worsen existing illnesses and psychological problems.
"Contrary to the popular belief of drowning your sorrows, alcohol actually makes you more depressed. It could also cause irreversible damage to the brain as it acts on the nerve cells," says Mak, a specialist in community medicine.
In adolescents whose brains are still developing, Mak says, alcohol can affect concentration in school and make drinkers more accident-prone or willing to engage in risky behaviour, such as unsafe sex and violence.
Letters from the Dorm: Getting drunk doesn't automatically make you "cool"
Worldwide, the harmful use of alcohol accounts for more than 5 per cent of deaths every year.
A 2014-15 survey by the Security Bureau found more than half of 146,207 upper primary to post-secondary school students polled had tried alcohol. Almost 40 per cent were aged 12 or below, and more than one-fifth were aged 10 or below.
Ernest Ngan Chi-sing, an addiction counsellor with the Alcohol Abuse Prevention and Treatment Service run by the Tung Wah Group of Hospitals, says most of his clients started drinking before 18 – many in their early teens.
How legalising drugs can benefit HK
"A lot of them were given their first drink by older family members during family gatherings, which often makes them associate alcohol with special occasions and festivities. This lowers their guard towards the potential dangers of alcohol," he said.
Toxic friends, toxic environment
Alice had her first sip of beer at family gatherings before she started drinking with friends. She was introduced to drugs by friends.
"I smoked hash before boarding the ferry to school. I smoked hash after school," Alice recalls. When she ran out of money for drugs, she drank.
In a 2014 study of how peer pressure affects the risky behaviours of Secondary Three students in Hong Kong, researchers from Polytechnic University found that those with friends who engaged in such activities, including drug-taking and drinking, were up to 92 times more prone to these behaviours than those who did not.
Peer pressure is difficult to handle so we asked a psychologist for expert advice on how to deal with it
"When you're a teenager, you're constantly exploring your identity and trying to find where you fit in friendship groups. A lot of kids drink because of peer pressure," says Cindy Ng Tsz-man, assistant programme manager at KELY Support Group, an NGO which promotes positive youth development.
Alice refers to her companions as her "using friends" – those with whom she used substances, but did not share meaningful conversations with.
With rehab, she eventually kicked her drug habit, but stayed with the same group of friends because it was hard to make new ones. When she left school at 19, she began drinking again so that her new boyfriend would think she was "cool".
During her gap year before university, she would party until 3am at least once a week.
"I just sat in bars and got drunk," recalls Alice, who says she needed to escape from a "boring" life at home with her traditional Asian mother and strict father, a military man.
Fire! Flammable products you have at home that you didn't realise were dangerous
That was the start of a three-year downward spiral. "I convinced myself I wasn't an addict because I wasn't doing drugs – I was just drinking."
At 20, Alice left Hong Kong for university in Britain where she continued drinking, though she insists that it was only when she returned to Hong Kong for holidays that she "went off the rails".
The safety and easy access to alcohol made Hong Kong toxic for her.
How to spot signs of drug abuse and how to offer help in a supportive way
"Even as a 16-year-old girl, wearing barely anything, stumbling around Lan Kwai Fong, drunk, you can get home absolutely fine," she says. "I've fallen asleep in taxis and the drivers just woke me up when I got to my destination."
Mak points to 2008, when Hong Kong abolished the 40 per cent wine tax to promote the city as a global wine-trading hub.
"That was a retrograde step and one of the most devastating anti-public health measures," she says. "Alcohol is a proven carcinogen and causes over 200 chronic illnesses, including heart problems and cirrhosis. The more you're exposed to it, the higher the risk of suffering its health consequences."
Jessica Chan Kit-wah, assistant supervisor of the Tung Wah alcohol prevention service, says people who start drinking from a young age are likely to continue drinking into adulthood.
Dealing with pressure, stress, exams, self-confidence, self-worth and bullying in secondary school
In 2015, the Department of Health surveyed 2,500 adults aged 18 to 64, and found that around 65 per cent of those who drank more than three times a week had their first sip before 18.
Alice knows she was lucky alcohol did not damage her health permanently, but says it prevented her from addressing problems in a healthy manner, and caused her to make poor decisions.
"I was moody, egotistic and judgmental, but would cover up my negative emotions by pretending I was nice," she said. "I would let these emotions build up, then quash them with alcohol."
Former GSIS and Sha Tin College students on how anxiety and depression led to drug addiction, and urge more help for teens
"I was troubled by the fact that I couldn't do anything to help him, and so drank even more," she says, adding that she lost all willpower during that period.
She broke up with her boyfriend but one night, while drunk, she told him she was going to kill herself.
"I woke up the next morning feeling really bad because his best friend had killed himself, but it was too late to backtrack. It was the lowest point of my life," she says.
LGBT teens, just be yourself; everyone else is already taken
She drank through that day, before turning to her father for help. She subsequently checked into rehab again.
While Alice has stayed alcohol-free since then, some of her acquaintances were not as lucky. She claims to know at least three people who died in alcohol-related incidents, including suicide.
Social worker Ngan says young adults in their 20s and 30s are now seeking help more than ever before for drinking problems, including binge drinking.
Coolminds programme, led by Mind HK and KELY Support Group, aims to help teenagers get the mental health support they need
Binge drinking is defined as having at least five alcoholic beverages in a row within several hours. In 2016, the Department of Health found that 6.6 per cent of 18- to 24-year-old Hongkongers binge drink at least once a month, while almost 10 per cent of 25- to 34-year-olds have the same habit.
On the education front, the KELY Support Group holds workshops at more than 80 secondary schools every year. Senior manager Rosanna Yim Wai-tze says: "Our workshops are entirely optional and often occur only once during the academic year, but with alcohol and other substances being so accessible to kids here, it would be more helpful if awareness education could be integrated into the curriculum."
LGBT teenagers exhibit higher levels of depression, says British study
Tung Wah Group of Hospitals' Alcohol Abuse Prevention and Treatment Service also provides workshops and seminars at secondary schools and universities, but Ngan says: "When we're given only 40 minutes, it's only enough time to give basic information on the possible dangers and why alcohol should be used with caution."
Besides, he adds, young people do not like being told what to do.
"We should look at the bigger picture and explore how we can help young people cope with stress and mental issues without relying on substances," he says.
Group chats on WhatsApp and WeChat are 'the key to happiness', HKU survey shows
Meanwhile, Mak says authority figures such as parents and the government should lead by example.
"Parents giving their children drinks to 'build' their tolerance to alcohol sends the wrong message that drinking is OK," she says. "And the positive promotion of alcohol on the part of the government, such as the annual Wine and Dine Festival, should also be reduced."
Alice, who has been five years sober and now works in the wellness industry, believes she might have benefited from earlier intervention and greater emotional support in school.
"We would have talks occasionally about the dangers of alcohol, but instead of learning from the speakers' mistakes, I would think, 'That's the kind of dramatic, messed up and cool life I want.' I was too far gone to realise it was about life and death," she says.
Sign up for the YP Teachers Newsletter
Get updates for teachers sent directly to your inbox
Sign up for YP Weekly
Get updates sent directly to your inbox