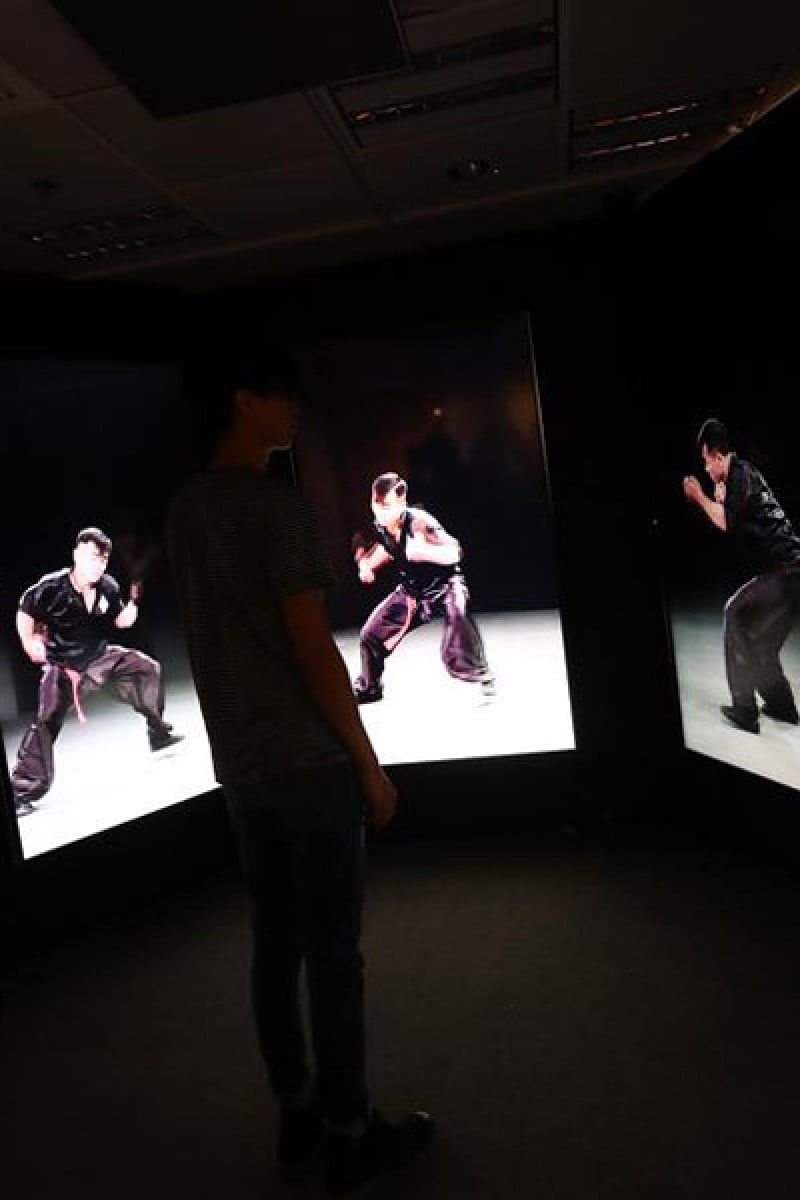 A new exhibition at the Hong Kong Visual Arts Centre demonstrates why hung kuen, a form of martial arts, is so important to our city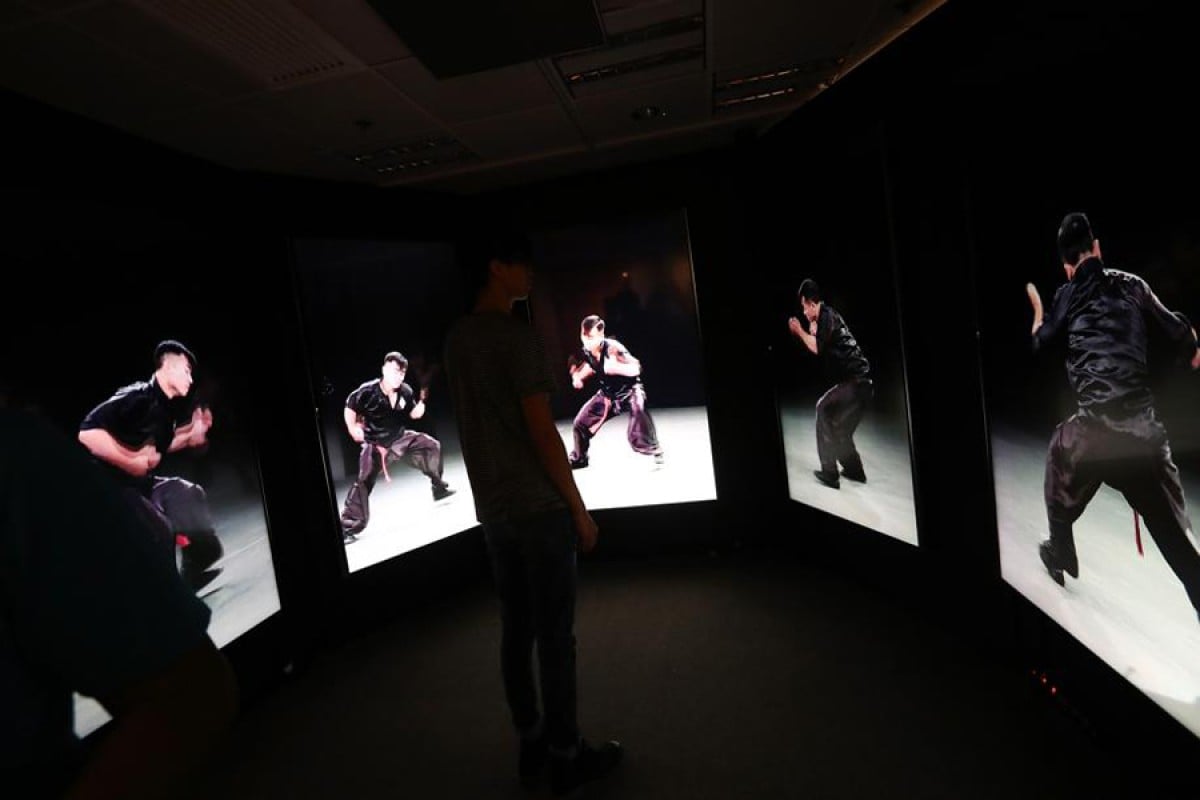 Lingnan Hung-Kuen Across The Century: Kung Fu Narratives exhibition examines the history of hung kuen.
If you've heard of Cantonese folk hero Wong Fei-hung, then you'll have heard of hung kuen – that's the name for the martial art form that he practised. On September 6, the Hong Kong Culture Festival opened up a new exhibition at the Hong Kong Visual Arts Centre, called Lingnan Hung Kuen Across the Century: Kung Fu Narratives in Hong Kong Cinema and Community.
The Culture Festival celebrates the city's history and culture, and this year it's working with the Hong Kong Martial Arts Living Archive (which is a project between the International Guoshu Association and City University) to celebrate hung kuen.
Legend has it that in the 17th century, there was a monk called Gee Seen Sim See. He was one of five legendary martial arts masters, who were known as the Five Elders of Shaolin. Gee Seen Sim See taught his martial arts to people at the monastery that he lived in, some of whom became masters of the arts too. One of the styles he taught was hung kuen, which has become a very well-known and well-loved fighting style. Lots of well-known people have trained in hung kuen, like Wong Fei-hung (1847-1924), Lam Sai-wing (1861-1942, or 1860-1943 – we're not sure which), and Lau Kar-leung (1934-2013).
How social media, Donnie Yen and Bruce Lee revived wing chun, Yip Man's martial art
Hing Chao is one of two curators from the exhibition. He is also the Executive Director of International Guoshu Association. "There are different 'animals', like tiger, crane, and monkey, and styles in hung kuen," he said. "Unlike wing chun, which is about using short distances, hung kuen uses medium to long-range distances when fighting. Hung kuen fighters might use a wooden staff, or swords, for example."
The exhibition uses new technology called digital humanities to bring to life the martial arts. Digital humanities mixes historical materials like books and photos, with motion capture technology, ultra-high speed videos, and animations to produce a very detailed image of a hung kuen fight sequence. It's hoped that this will help people who want to learn hung kuen in training schools, or who just want to learn more about each movement at museums.
"Hopefully, we can better understand the movements of hung kuen," said Jeffrey Shaw, City University's Director of Centre for Applied Computing and Interactive Media. "We want to bring the martial arts into a more modern setting for a more modern audience."
The exhibition has a section that focuses on Lam Sai-wing and his family, which was one of the biggest martial arts families in Hong Kong. During the late 19th century, Lam learned hung kuen from Lin Fu-cheng and Wong Fei-hung. The International Guoshu Association worked closely with CityU to build a three-dimensional model of Lam. This was done by scanning photos of him, and filming Oscar Lam – who is a fourth-generation hung kuen master of the Lam family – as he performed the moves in a studio. This footage was then mapped onto a computer model with the face of Sai-wing. The result? A realistic, computerised image of Sai-wing performing hung kuen as he might have done it when he was alive.
The fight to keep Hong Kong heritage and Hakka kung fu alive for future generations
Another section of the exhibition makes use of five huge TV screens, where Oscar goes through different moves, like gung gee fook fu kuen, and the tiger and crane-style sequences, from five different angles. Another section colour codes each set of movements that Oscar performs – where every colour means a different way of moving, or of a different body part being used more, for example.
Martial arts is a huge part of Hong Kong's history – so much so that the exhibition also has a part devoted to it's appearance in films and TV series'.
"Chinese martial arts films were extremely popular during the late 20th century," Shaw said, and added that they were loved by people from all over the world. Check out why for yourself by popping on a pair of 3D glasses to watch heart-pounding fight scenes from Lau Kar-leung's 36th Chamber of Shaolin, and admire all the huge posters at the end of the exhibit promoting martial arts films from the past – featuring hung kuen, of course.
The Lingnan Hung Kuen Across the Century: Kung Fu Narratives in Hong Kong Cinema and Community exhibition is free, and is open now, and (with the exception of Tuesdays) will run until September 25
Sign up for the YP Teachers Newsletter
Get updates for teachers sent directly to your inbox
Sign up for YP Weekly
Get updates sent directly to your inbox