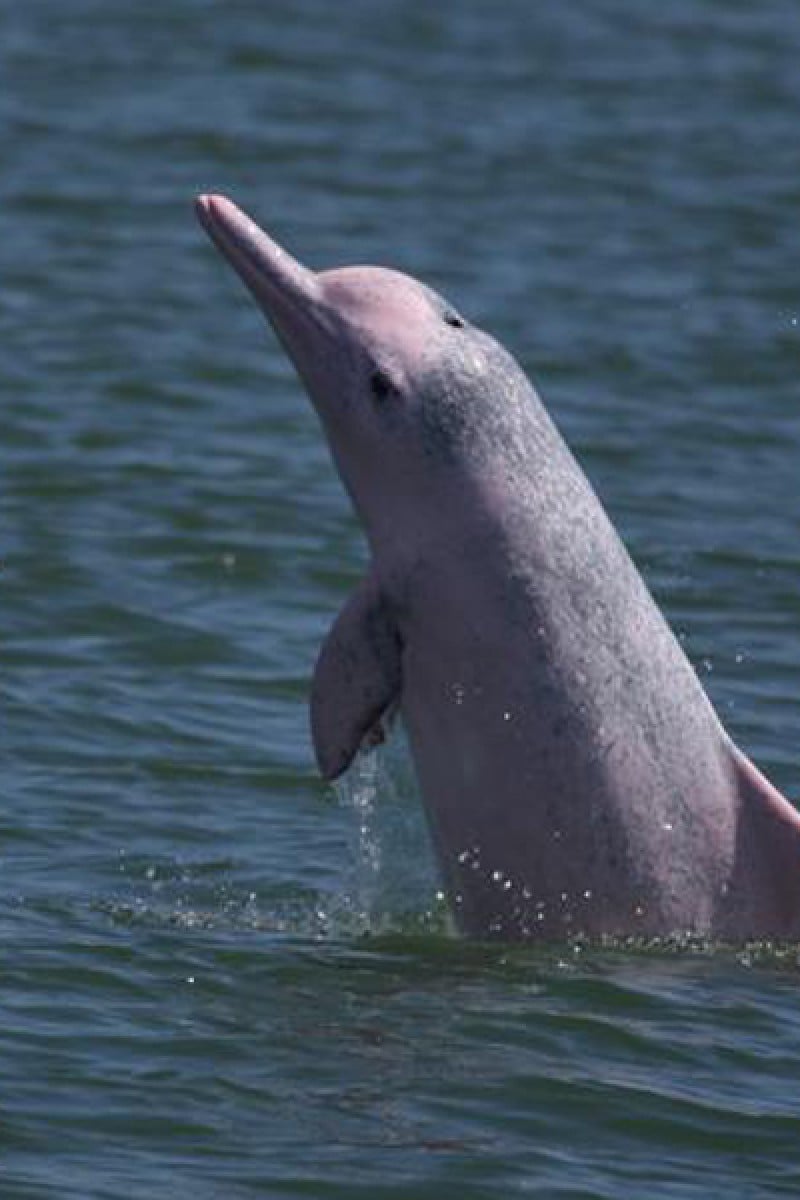 Hong Kong's unique pink dolphins are a dying species and we need to start taking better care of their habitat or we might lose them for good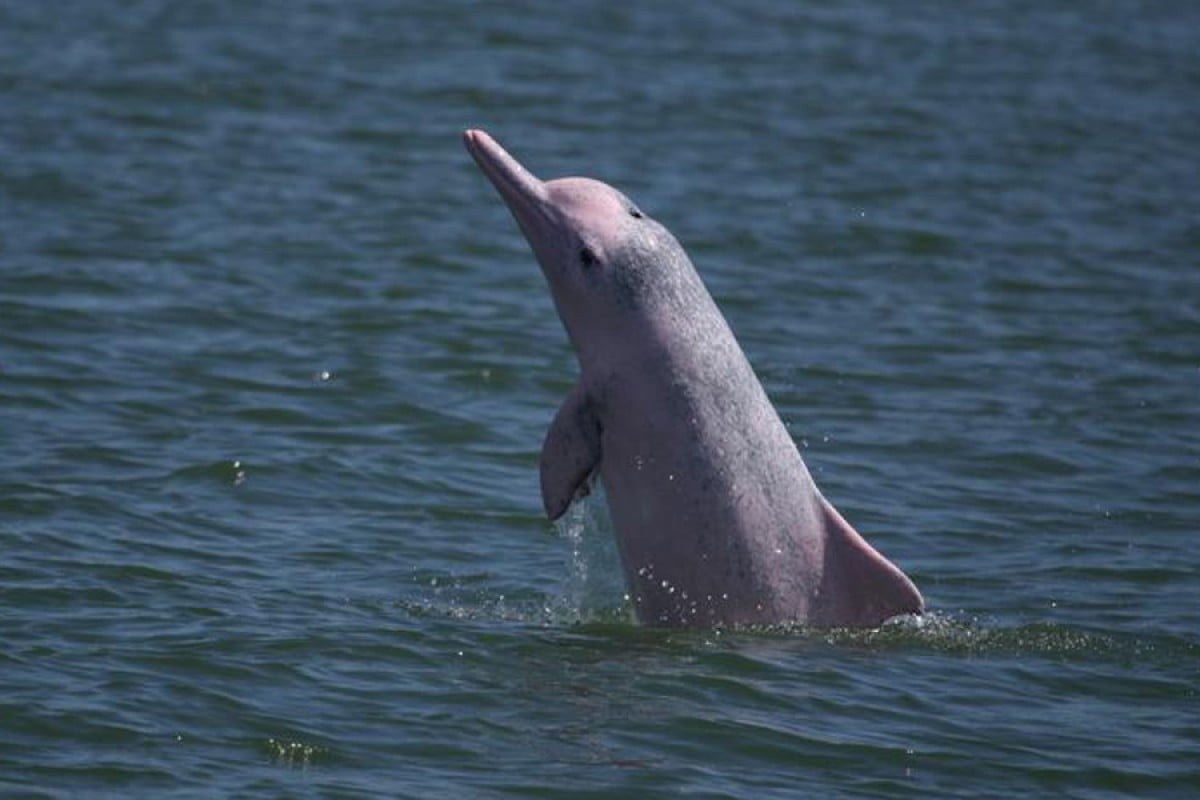 At a meagre 47 pink dolphins left - the future for this species does not look good
Pink dolphins have been an important part of Hong Kong's tourism and maritime history. The unique species was first spotted and documented in English by British traveller and writer Peter Mundy in Hong Kong near the Pearl River in 1637. Since then, their population has been getting significantly smaller and they are facing extinction soon if we don't do our part to help.
According to WWF Hong Kong's Ocean Conservationist and Project Officer Teresa Ma Chui-ying, pink dolphins – more suitably known as Chinese white dolphins – are white and become pink when they exert energy, somewhat like us when we exercise. The dolphins appear pink due to the ventilation (passing of blood and oxygen) underneath the skin – and even more so when they are swimming and jumping near the surface of the water.
According to the Agriculture, Fisheries and Conservation Department's statistics for 2016, there are 47 pink dolphins left in the seas around Lantau Island. That is 70 per cent lower than in 2003. The high death rate of baby pink dolphins is also a big concern.
According to estimates made by dolphin researchers such as Huang Shiang-lin and Leszek Karczmarski, if the pink dolphin population decreases by 2.5 per cent annually, the population number will be reduced by 74 per cent over three generations (spanning around 60 years). 
At a meagre 47 pink dolphins left, the future for this species does not look good — especially if effective conservation measures are not introduced. 
What is killing pink dolphins? 
One of the biggest culprits causing their decline in numbers is the amount of waste being dumped into Hong Kong's seas. According to the Environmental Protection Department's statistics, 16.5 tonnes of  waste were poured into the sea last year.
Around 50 per cent of it was plastic (bottles, fragments, food wrappers, cutlery), while some 20 per cent was styrofoam. 
Many of the ships passing through the waters are guilty of overfishing and causing underwater noise pollution, creating less areas that are suitable for breeding. 
How are they still surviving? 
These worrying statistics raises the question: how are pink dolphins still surviving? There have been many studies on the different types of pollutants in our waters, but even today we don't know the tolerance levels of pink dolphins. Needless to say, pink dolphins have been living in an unhealthy environment.
Hong Kong Dolphin Conservation Society Project Officer Yuki Lui Hiu-ying says there is a high level of waste and metals in their bodies, and these toxins are passed from mothers to their babies, causing a further threat to the pink dolphin population.
What can we do to save the dolphins? 
The government does see the importance of protecting the pink dolphins. According to the Agriculture, Fisheries and Conservation Department, the government plans to designate more marine parks that provide a better environment for the dolphins and other sea creatures to live in.
The Brothers Marine Parks in North Lantau was designated late last year, and two additional marine parks in southwest Lantau and Soko Islands are also expected to be designated by 2018 and 2019, respectively. This would help ensure the continued proliferation of pink dolphins in Hong Kong waters and their long-term viability in the Pearl River Delta. 
You can join a boating trip organised by Hong Kong Dophinwatch to gain a better understanding of the current situation.
Lui says you can also participate in the Saving the Handover Mascot movement which raises public awareness of pink dolphins and teach people how to protect the marine mammals. 
For example, in 2014, the movement established the 30 Runway Victims campaign. It selected 30 of the most affected pink dolphins to inspire the Hong Kong public with their stories. 
During the 30-day petition period, the movement collected more than 18,000 signatures opposing the land reclamation plans for construction. 
Another way you can help pink dolphins is by taking re-routed high-speed ferries which only take 10 minutes longer than regular vessels. By taking a slightly longer journey, you will be doing your part to preserve the pink dolphins' natural habitat. 
The recent ban imposed by Beijing on the import of 24 types of waste materials is just the start to improving the environment. The main problem is the amount of waste that is found in the sea. By using the four R's (reduce, reuse, recycle and recover), you can help the dolphins by keeping their environment clean.
Edited by Nicole Moraleda
Sign up for the YP Teachers Newsletter
Get updates for teachers sent directly to your inbox
Sign up for YP Weekly
Get updates sent directly to your inbox