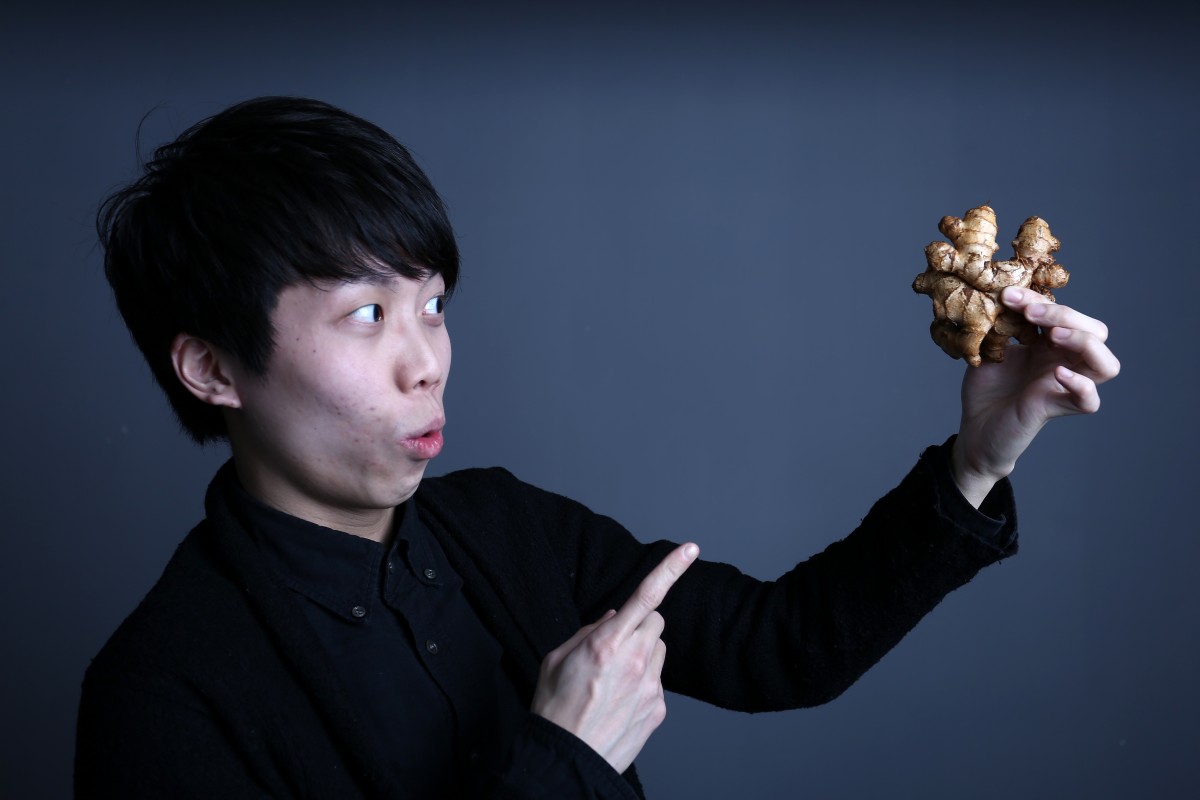 Sonic Lee believes people often just need a "little push" to do the things they love.
Sonic Lee Lam-fung's been busy preparing for Hong Kong's third Barter Concert next month. The concerts were born from Lee's desire for music to be meaningful, and for it to connect people and unite them in helping a good cause.
At the first Barter Concert, the audience brought food, which was donated to a charity to help poor people. Last year, the audience brought old sheet music which was donated to a musical organisation that teaches underprivileged children to play the piano.
This year, the audience must bring ginger root to the show, which will be made into sweet soup or potted in plants by students and then given to the elderly. Lee's band, De Tesla, will be performing, along with local artists Serrini, The Six Heads, Jim Lau and a cappella group Set Tone Men.
Lee wants this year's concert to reflect the fact that people can help one cause in different ways. So, after the show, there will also be an information sharing session, with four representatives from different organisations. All of the groups focus on helping sick people in their own way.
It's a good cause, Lee says, but single-handedly dealing with multiple organisations and worrying about ticket sales has taken its toll on his confidence. Lee says it's harder for people to understand the concept for this year's concert, which blossomed during the Umbrella Movement.
The mass pro-democracy protests last year made Lee realise that people could contribute different things while working towards a single cause.
For him, it's about using music to motivate people. During Occupy Central, Lee found himself just agreeing with other people's opinions. He realised that music is the only outlet that allows him to express himself in an original way.
"Lots of people just need that little push to actually do the things they've been wanting to do for a long time," says the 25-year-old pianist.
For example, some people want to help the poor, but never really make an effort to make it happen.
For Lee, the push came from his piano teacher, renowned pianist Nancy Loo.
When Lee was 21, he attended one of Loo's master classes and became mesmerised by her piano skills. He asked if she would teach him, but she declined. Lee was relentless; he kept contacting Loo through Facebook and eventually became her apprentice of sorts. Loo does a lot of charity work, and Lee found himself helping her out a lot in this aspect. It was ultimately Loo who inspired Lee to organise the concerts. "She never gives up on a single person. She really has a big heart," says Lee.
Lee, who began learning the piano when he was four, knows all too well what it's like to give up.
Coming from a broken home, "I realised early on that my parents are just people. People are unreliable. I didn't want to rely on myself, so I just gave up", says Lee. He began skipping classes and staying out all night. "There was only one thing I could stick to, and that was music," he says.
When he was 18, a song he wrote was chosen for the FIVB Volleyball World Grand Prix. Three years ago, he formed De Tesla, an indie pop rock band that will be releasing their second album this year.
Lee knows that like people, he can't rely on the Barter Concerts forever, but for now, the show must go on. "It's something I've achieved. The Barter Concerts may end one day, but it's not the end. It's changed people."
The Barter Concert will be held on March 8 at 7.30pm at the Hong Kong City Hall
Sign up for the YP Teachers Newsletter
Get updates for teachers sent directly to your inbox
Sign up for YP Weekly
Get updates sent directly to your inbox