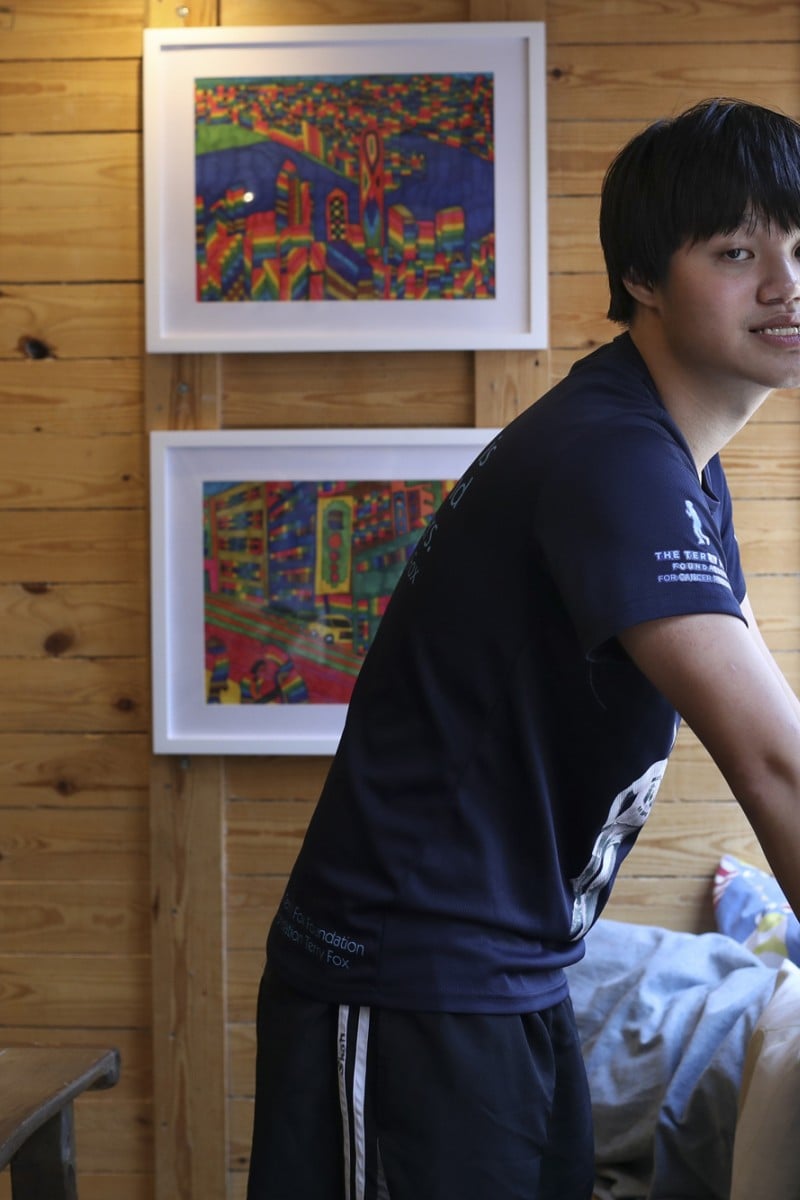 Diagnosed with autism at a young age, Cheng Hon-shan has a special talent for drawing and is showing the world what he can do with it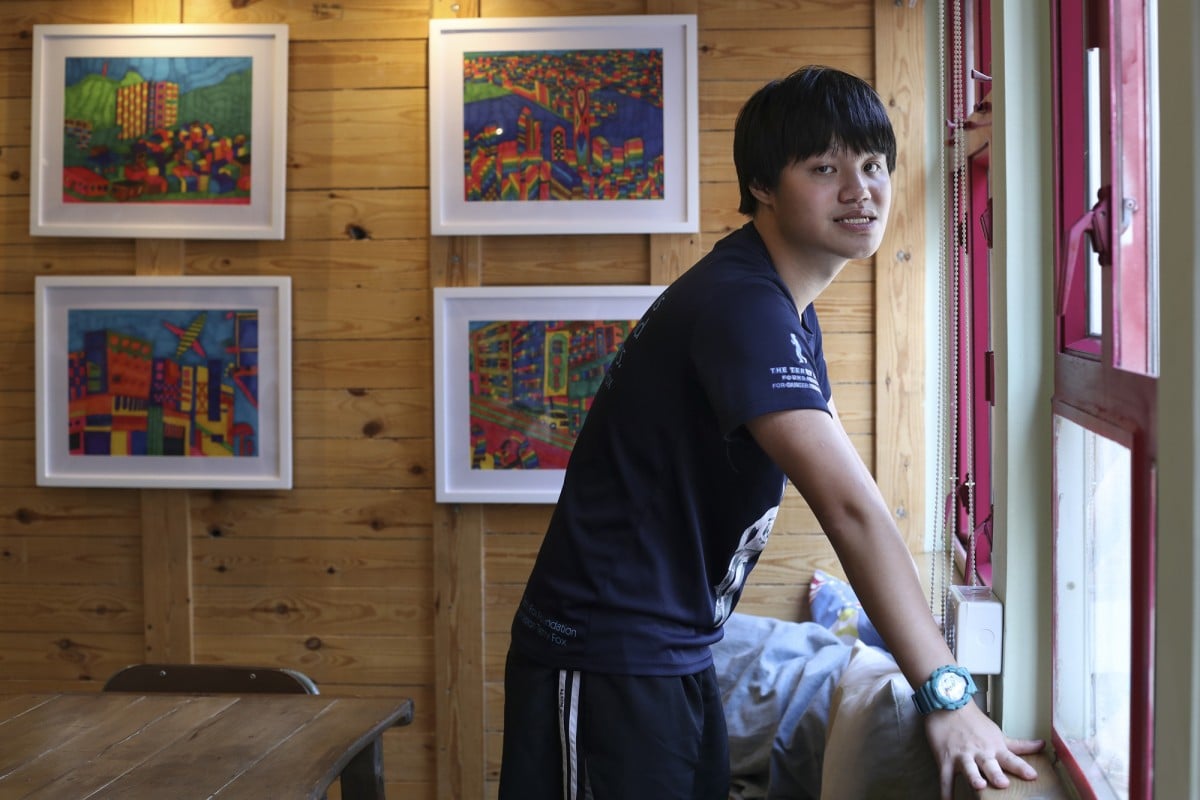 Artist Cheng Hon-shan mainly uses colour marker pens to compose his works.
Evocative pictures painted with strong colours characterise 18-year-old Cheng Hon-shan's collection of paintings.
Hong Kong cityscapes built up by red, yellow, blue, green, orange and purple blocks and lines, aeroplanes flying above, and buses and taxis speeding on the streets down below. His work is a perfect expression of Hong Kong's vibrant atmosphere executed with a good eye for detail.
"Hon-shan reconstructs the city through his observations, imagination, and memories, and provides another angle to understand the city we all live in with his drawings," said his mother Vikki. "Hong-shan has the ability to see the world from two different perspectives – one from a bird's-eye view, while the other one observes the fine details like a macro lens."
He likes maps, railways, highways, the MTR and bridges, and has loved watching constructions sites ever since he was small. He also likes to draw and paint city maps with their endless roads and railways, and MTR lines now under construction.
He started developing his own style in 2013, when he studied Andy Warhol in school. Under the influence of Warhol's brilliantly coloured screen prints, he now mostly uses markers to achieve the same dazzling colours for his pictures.
Hon-shan has already held two exhibitions of his paintings and will continue to create more of his beautiful and illuminating pictures of Hong Kong.
The tall, sporty, good-looking teenager has autism and attention deficit hyperactivity disorder. This causes difficulties in his daily life; for example, he finds it difficult to concentrate on certain things like holding a conversation.
When Hon-shan was six months old, his parents noticed that he was fixated on objects, and did not make eye contact with people. This was the first sign that he could be autistic.
Hon-shan didn't start talking at the age children usually do, so his mother brought him to Matilda Hospital's child development programme, where they taught him to communicate through pictures.
He had a picture book which was more like a file of pictures representing commonly used words. He used this book to communicate with others until he was four years old, when he first surprised his mother by saying "bye".
After two to three years in specialist preschool education, Hon-shan went to the Jockey Club Sarah Roe School, an ESF international school catering to special needs children.
"I like all the subjects. I am good at maths, English and science, [playing] piano, bouncing and tennis," he says, adding that he likes watching the cartoon shows American Dad and Family Guy. He also enjoys going to parties, such as the school Christmas party.
He is very proactive, according to Vikki. He sees things on the internet, such as history, art and cultural programmes, and then wants to be involved. Through the internet, he also found out about the Terry Fox Charity Run, which is held every year at Renaissance College in Ma On Shan. He has since become a supporter of the charity and attended their annual run last year.
He has just graduated from secondary school and will probably continue his education at the Rock Foundation, which helps students transfer their knowledge to everyday work situations. It is his dream to one day work at ESF's King George V School.
Autistic children are often outstanding at maths, music and arts, and Hon-shan is no exception.
While their special needs can at times make their lives difficult, they are also blessed with a special gift – like Hon-shan's artistic talent – a gift that we believe should be shared with the world.
Sign up for the YP Teachers Newsletter
Get updates for teachers sent directly to your inbox
Sign up for YP Weekly
Get updates sent directly to your inbox