Despite the outcome, scientists say the results of the air quality survey may not be as alarming as they look
South China Morning Post
|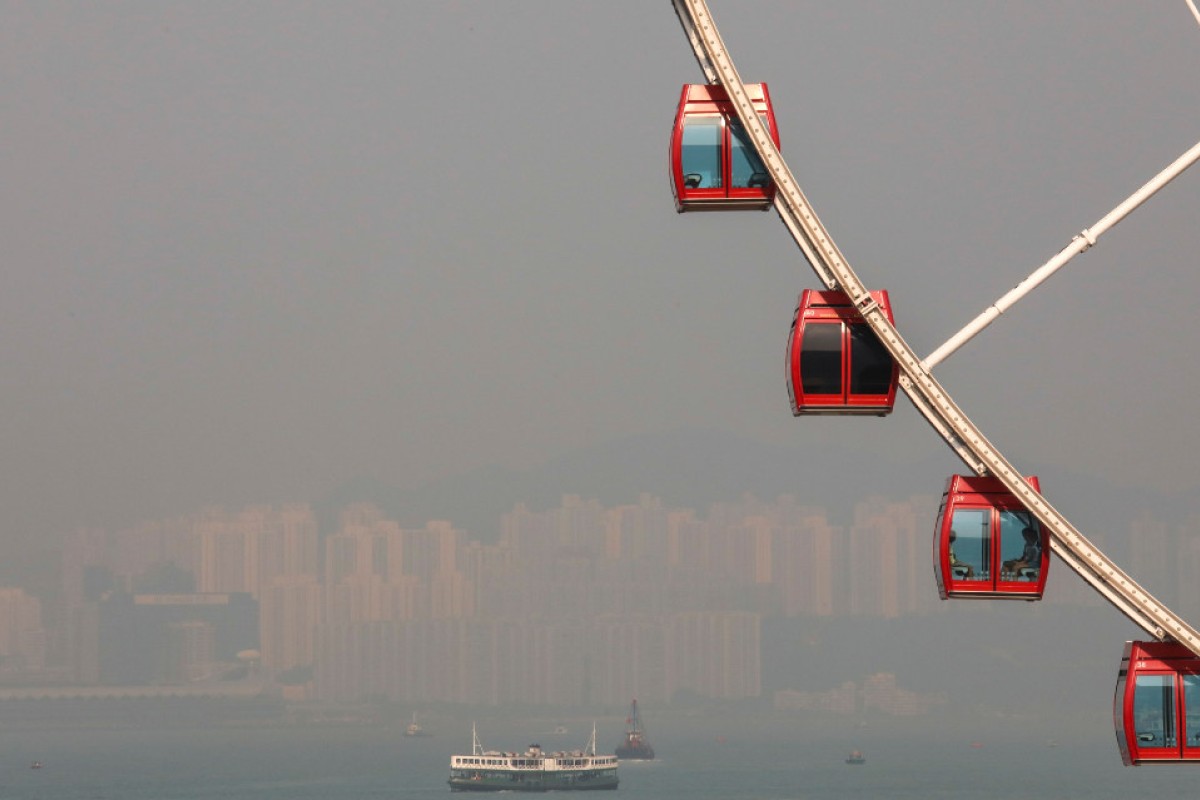 Nitrogen dioxide levels should not exceed 200 micrograms per cubic metre of air every hour, under Hong Kong's air quality objectives.
Concentrations of a major air pollutant can reach "concerning" levels around public parks and primary schools in Hong Kong, a survey by a green group has found. But two scientists, who both endorsed the need to control the city's roadside air pollutants, cautioned against the survey's methodology, saying the findings might not be as alarming as they sound.
The Greenpeace air quality survey measured the level of nitrogen dioxide, a major pollutant released from vehicle exhausts and electricity generation, at 63 locations over two weeks.
The findings came despite a 34 per cent fall in nitrogen oxide, which can also have negative health effects and decrease lung function. 
Studies have found that exposure to nitrogen dioxide can weaken the respiratory immune system and trigger asthma symptoms in the short term. In the long term, it can increase risks of lung and brain cancers, as well as harm children's lung development.
From July 13 to 27, Greenpeace collected air samples from 15 public parks, 20 schools, 17 roadside lamp posts and 11 pedestrian bridges in Wan Chai, Yau Ma Tei, Tsim Sha Tsui, Mong Kok, Kwun Tong, Sham Shui Po and Ma On Shan. Samples were sent to a lab in Britain for analysis.
Results show that nine of the locations, including three schools in Wan Chai and Yau Tsim Mong district, had "serious" nitrogen dioxide concentrations. The group declined to name the affected schools. Most of the other serious locations were along roads.
Meanwhile, levels at 40 locations, including near parks in Yau Tsim Mong, Kwun Tong and Sham Shui Po, and pedestrian bridges, were "concerning".
In terms of districts, four locations in Kwun Tong were "serious", mainly near roadsides, making it the district with the highest concentration of nitrogen dioxide.
A carbon tax will help Hong Kong breathe easy
However, two scientists not connected to Greenpeace or the survey said the results were not that alarming.
"The index they used compares a two-week data collection against a 52-week concentration benchmark," said Wong Tze-wai, an adjunct professor at Chinese University who specialises in public health and environmental health. "The changes in seasons and climate need to also be taken into account. But, of course, nitrogen dioxide should still be taken seriously. You just cannot base conclusions off a two-week study."
Alexis Lau Kai-hon, a Hong Kong University of Science and Technology professor specialising in air pollution and its health impacts, agreed with Wong. "Using a long-term index to measure a short-term project is scientifically inaccurate," he said.
Lau also said diffusion tubes used by Greenpeace were less accurate tools and there were more advanced instruments which could accurately measure nitrogen dioxide concentrations.