The attack caused more than HK$100,000 in damages to the restaurant, which provides free meals to students
South China Morning Post
|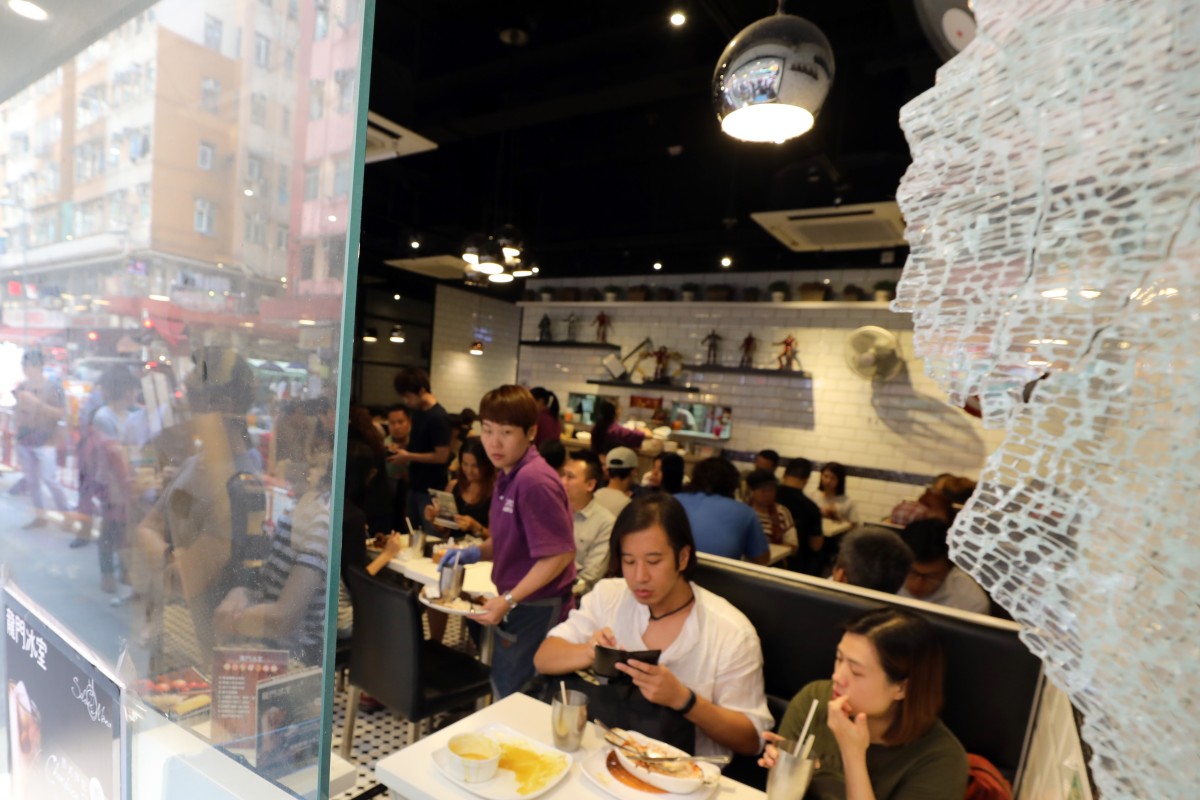 Lung Mun Cafe customers come out in force with the signs of the early morning attack still highly visible.
A cafe in Hung Hom seen as supportive of anti-government protesters was vandalised on Thursday by four masked men, according to its owner, who said the attack had cost the business HK$100,000 (US$12,751).
The vandals smashed windows, computers, surveillance cameras and furniture at Lung Mun Cafe in Hung Hom at about 5am, shortly before it was due to open.
Fearing for his four other venues, the owner Cheung, who asked to be identified only by his surname, said: "It is no use worrying, [but] I would expect more attacks on our other branches."
US Vice President says the country stands with Hong Kong protesters
Cheung said he had no idea who was behind the attack, in which no one was injured, and he had not yet called police.
The owner has been offering free meals to students at Lung Mun Cafe since August, after learning some of them had been cut off financially by parents with different political views to them.
That has been seen by many as a show of support for the anti-government movement amid the ongoing political turmoil.
The Causeway Bay branch was one of the few places open during violent clashes between protesters and police on National Day on October 1.
After the cafe in Bulkeley Street, Hung Hom, resumed normal service at about 7am on Thursday, a large number of people flocked there in solidarity to eat, with a long queue forming outside.
The Facebook post from the cafe revealing the attack has attracted more than 7,000 messages – most of them showing support.
"Hardware can be broken, but conscience and responsibility remain intact. [The attack] will only make your business better," one internet user posted.
But some were less supportive.
"I wish your cafe to be as popular as the Bank of China, Best Mart 360 and Maxim's," another message read, referring to the vandalism campaigns by radical anti-government protesters.
Singalong held in Tsim Sha Tsui in support of the city's ethnic minority communities
Despite Thursday's attack, cafe owner Cheung said he would continue to support students with free meals.
"We won't stop doing it simply because of such a small incident," he said.
"I will always support young people. Society is unfair to them. They have lost their freedom, which they are now fighting for."