On a day filled with spectacular performances in the pool, a student in a Guy Fawkes mask led spectators in a rendition of the song that's become an anthem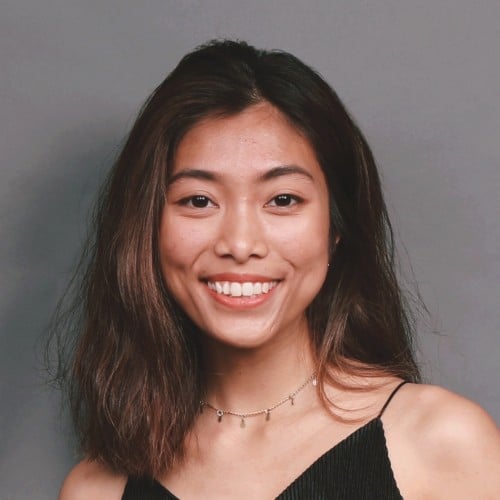 Joanne joined the Post in 2018. She majored in English Literature for her first degree and has a master's degree in Journalism.
The singing started where Ying Wa College supporters were sitting.
Defiant students belted out Glory to Hong Kong, at the Inter-School Swimming Competition at Kowloon Park in Tsim Sha Tsui on Friday, ahead of the prize presentation ceremony.
Led by a student who wore a Guy Fawkes mask who sat in the area allocated to Ying Wa College students, many followed suit and joined in to sing the song which has become the anthem for the ongoing protests in the city.
The masked student also waved a black flag which bore the protest slogan  "Liberate Hong Kong, revolution of our time".
The singing lasted for less than two minutes, despite rumours of a threat by Hong Kong Schools Sports Federation that any such activity would see teams disqualified.
The rumour, which the federation denied, triggered a human chain outside the competition venue earlier today.
One of the students, a school cheering team leader, told Young Post that he had been at a briefing with teachers, coaches and other students, held by the federation in La Salle College on October 14.
The student said the federation had warned that the gala could be called off if there were any "disruptions", but did not clarify what they meant by "disruptions".
The student said that during the heats on October 18, his teacher and representatives from other schools were told that if students chanted political slogans, their schools could be immediately banned from the competition this year and banned from having a cheering team next year.
What are the Hong Kong protesters' five demands?
An HKSSF spokesperson told South China Morning Post that they were  "unaware of making a statement" directly to schools telling students not  to chant political slogans.
Another student, 16, who was protesting, said she found the federation's view ridiculous. "How can we separate our lives from politics?" she asked. She added that the rumoured threat stripped away students' right to free speech.
"Although I'm not sure how effective this human chain will be to let our voices be heard, I believe doing something is still better than doing nothing. Also, if the authorities did nothing wrong, why should they fear and suppress our voices?" 
A 16-year-old concern group member from Ying Wa College who distributed stickers during the human chain, said he hoped more students would join them to show their support for the pro-democracy protesters. 
Six records were broken just in the morning session of this year's inter-school competition
Swimmers from schools such as Ying Wa College, Diocesan Girls' School and Diocesan Boys' School were seen competing with the stickers on their bodies.
"If we don't speak up now, the consequences that we have to bear in the future will be much more damaging," said the concern group member. 
Last Thursday, ahead of the heats, extradition bill concern groups from different schools began calling on their schoolmates on Instagram to join the human chain.
They also made a joint statement, referring to the new arrangements this year in which the HKSSF banned photographers and journalists from entering the poolside area to conduct interviews, which was a new approach this year.
The statement read: "It's not hard to notice that the federation changed the regulations just to silence those who want to voice their [political opinions] at the competition and hinder the press to document such scenarios."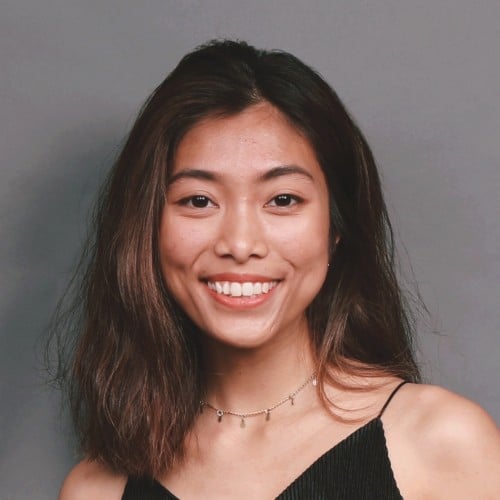 Joanne joined the Post in 2018. She majored in English Literature for her first degree and has a master's degree in Journalism.