Office workers in Central occupied streets at lunchtime as 10 colleges in the city remained closed
South China Morning Post
|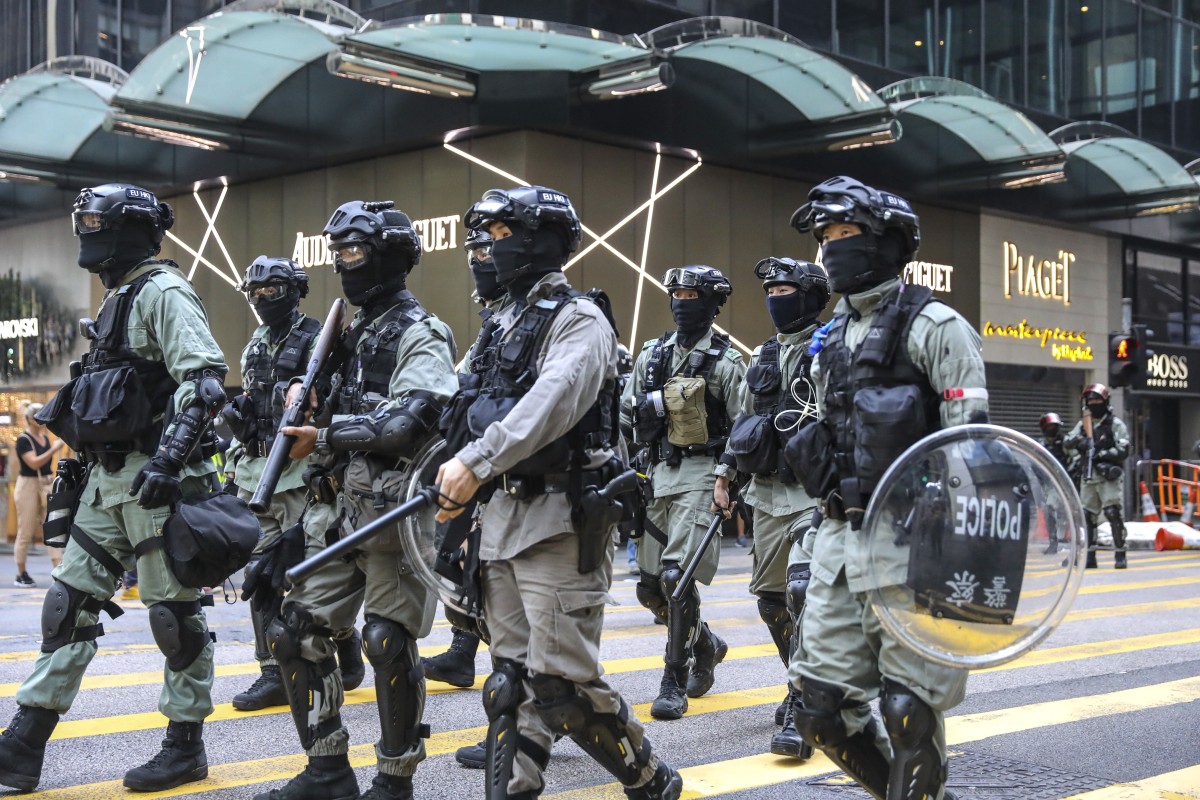 Hong Kong was plunged into commuter chaos for a second straight day on Tuesday.
Still reeling from Monday's violence, Hong Kong was hit with more unrest on Tuesday. Protesters made things really difficult for people trying to get to work, holding up MTR trains and blocking major roads.
Chief Executive Carrie Lam Cheng Yuet-ngor, speaking a day after a student had been shot by police and a man set on fire, said protesters who were trying to paralyse the city were very selfish. She said she hoped all universities and schools would urge students not to participate in any violence.
Police are investigating a case of attempted murder in the horrific attack on Leung chi-cheung, 57, on Monday. Leung was left with severe burns to nearly 30 per cent of his body after someone set him alight on a footbridge in Ma On Shan during a confrontation with protesters. The burns and head wounds left the father of two in a coma in Prince of Wales Hospital.
Student shot and man set on fire in one of the most violent days of anti-government unrest
The condition of a 21-year-old student surnamed Chow, who was shot by a police officer on Monday in Sai Wan Ho, has improved and he has been arrested for unlawful assembly. He is in Pamela Youde Nethersole Hospital in Chai Wan after undergoing surgery to remove his right kidney and part of his liver.
Police and protesters fought outside universities, with 10 colleges remaining closed yesterday.
For a second day running, office workers came out in Central to show their support for the protesters.
Student shot remains in critical condition after surgery as arguments rage over force used by police
The new tactic of weekday disruptions, dubbed "Operation Dawn", sees protesters damaging transport routes by throwing objects on roads or rail tracks, and vandalising MTR stations.
Meanwhile, the 100km Oxfam Trailwalker, due to be held this weekend, may be cancelled. Race organisers said they would make a decision on Wednesday. The city's most famous trail race is expected to start in Sai Kung on Friday morning, covering 100km across the New Territories to Chu Hai College, near Tuen Mun.
Around 5,000 runners are set to take part, and many of them would be joined by friends and supporters bringing supplies. Therefore, transport disruptions would pose a problem for people who would be travelling back-and-forth over the weekend.