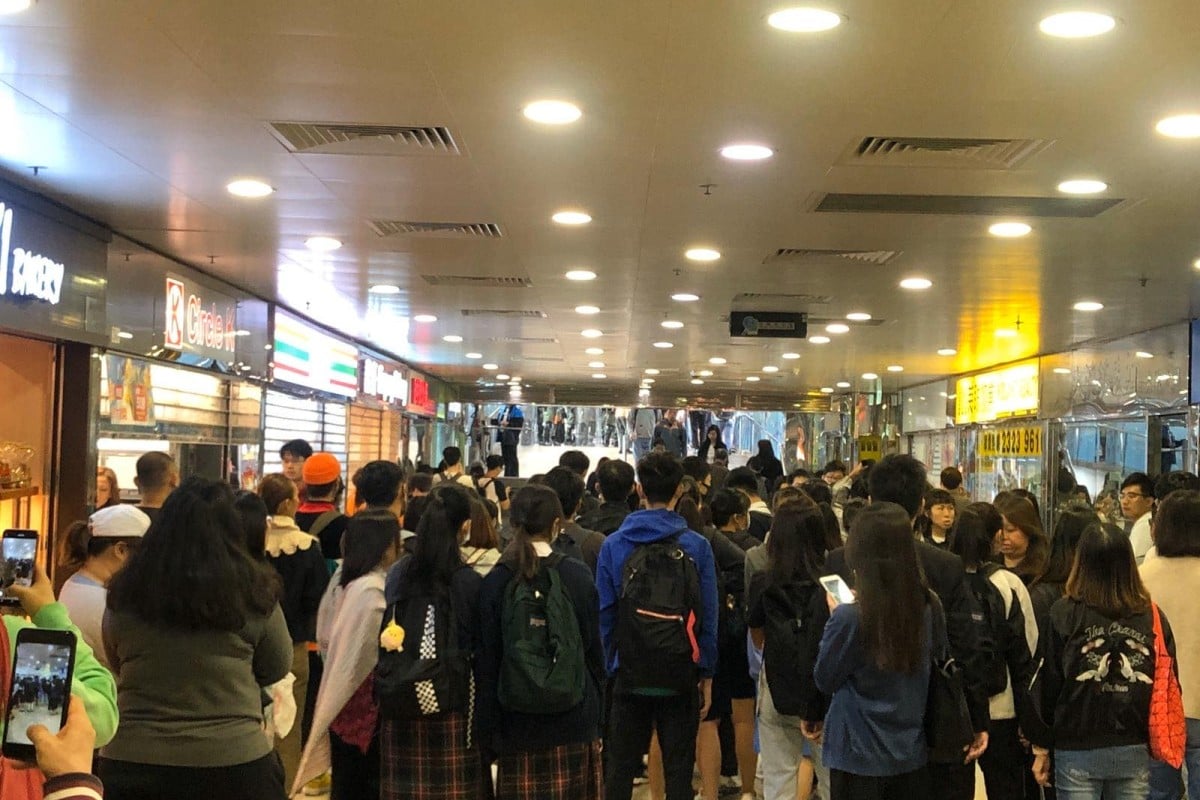 About 20 masked students had a stand-off with police on Wednesday morning.
Around 20 secondary students, most wearing masks, had a stand-off with police in a shopping mall in Fanling on Wednesday morning.
They said police were blocking their way to school, although police were not completely blocking the road. 
The tension began at around 7.30am on the Fanling MTR station footbridge. The students then moved to Fanling Town Centre, where riot police stood on the footbridge connecting the MTR station and the mall. Students yelled at police and sang anti-police songs. 
Some district council members negotiated with police, and they eventually left the footbridge at around 9.00am, returning to the parking lot next tot Fung Ying Seen Koon, where four emergency unit vans and one Police Tactical Unit van was parked. 
The Police Tactical Unit is only 700 metres away from the Fanling station.