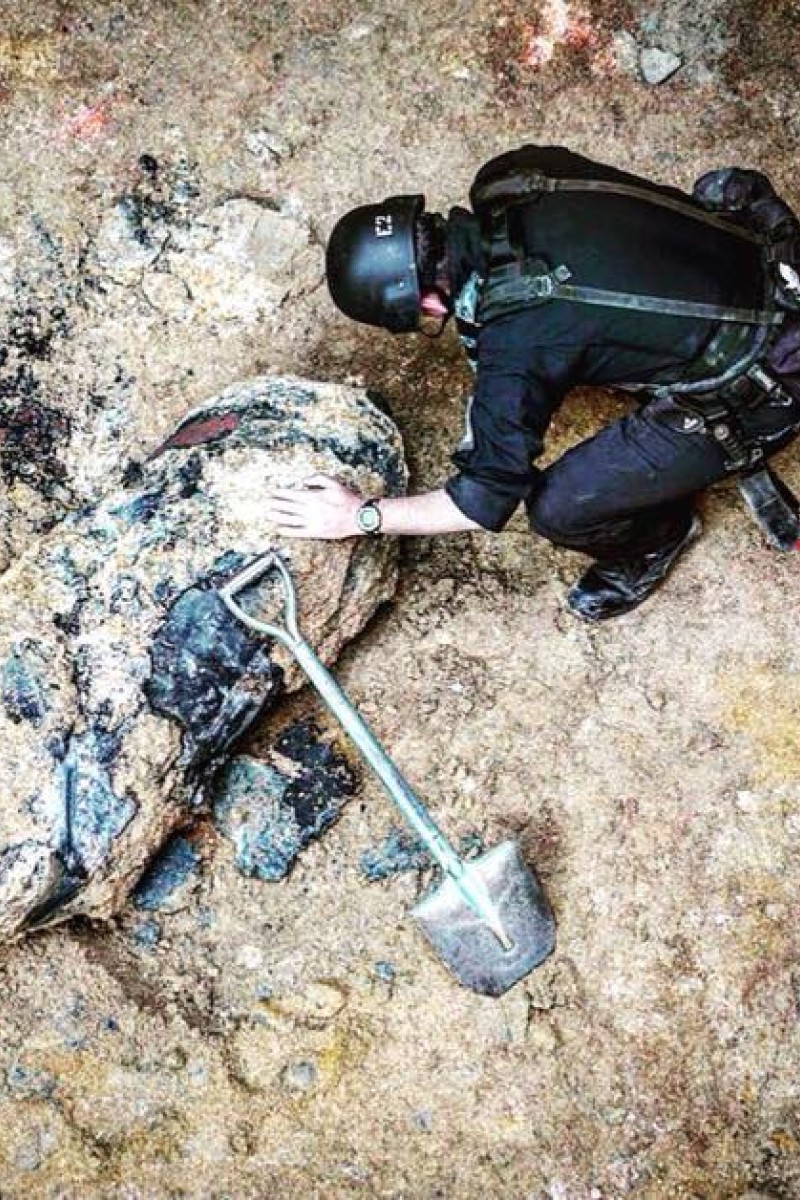 Two second world war era bombs were recently found and safely defused in Wan Chai. How did they get there and how have they stayed hidden?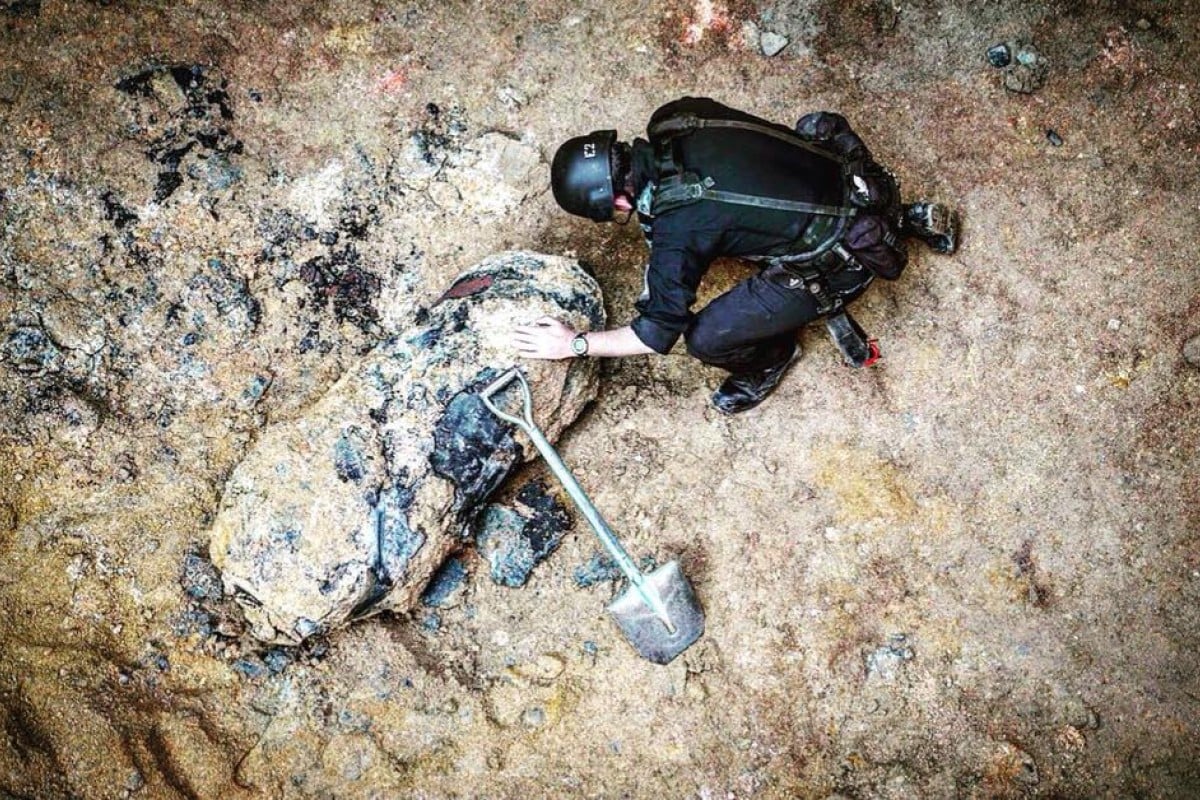 An officer from the Explosive Ordnance Disposal Bureau defusing a wartime bomb.
Two second world war bombs were discovered late last month in Wan Chai. Both were massive American AN-M65s, each weighing almost half a tonne. Their discovery left us wondering – mostly about how the falling bombs had not exploded, and had instead remained undisturbed for more than 70 years.
Young Post talked to military historians David Macri, visiting assistant professor at The University of Hong Kong, and Kwong Chi-man, assistant professor of history at Hong Kong Baptist University, as well as the police's Explosive Ordnance Disposal Bureau (EOD) division, to find out more about these sleeping giants. 
When were these bombs  dropped and why? 
These bombs were dropped during the second world war, when Hong Kong was under Japanese occupation. The Japanese took over Hong Kong, then a British colony, in December 1941, occupying the city for almost four years. As a result, American warplanes bombed the city from January 1942 to August 1945. They wanted to destroy the Japanese military's shipping and docking facilities. 
Where can we find these  undetonated bombs? 
Because the Americans primarily wanted to attack Japan's naval forces, it's no surprise that bombs are scattered across areas by the water, in places like Kai Tak airfield and Causeway Bay. Police do not know the exact number of unexploded bombs. Typically, they uncover between 10 and 15 every year. During the 1980s, hundreds of undetonated bombs were found in Penny's Bay in Lantau, one police spokesperson said. 
Apart from turning up near the harbour, unexploded shells are occasionally found in battlefield areas and country parks, said a police spokesperson.
"These artillery shells ... can be found in battlefields, but generally turn up on construction sites. Aircraft bombs are rarer but make an unwelcome appearance now and then. They can be at depths of eight metres or more, and turn up where taller buildings are replacing older buildings with more shallow foundations." 
How did the bombs end up exactly where they were found? 
Yes, we know the bombs were dropped from planes, but it's not that simple. No one knows exactly how the latest bombs ended up where they were found  – in Wan Chai reclamation area, close to where the new Sha Tin to Central MTR link is being built. Macri thinks the bombs were originally dropped into the water, and over time, the shoreline has been pushed further north due to land reclamation. 
"The Americans were targeting a Japanese merchant ship or destroyers at anchor and they missed. The bombs didn't detonate and they ended up in the mud; and then they were covered over later," said Macri. 
He said the bombs were so close to one another because the pilots were "dive bombing" –  a key American Navy aircraft tactic. One bomber would fly in, followed immediately by another. Pilots would "dive" the plane towards the ground and drop the bomb from a relatively low height, before pulling out of the dive. This allowed pilots to hit their targets with greater accuracy. 
What would happen  if the bomb exploded? 
It's difficult to say for certain what the exact impact would be, but Kwong said it depends on the conditions of the ground. "It would create a crater at least a metre deep. The bomb is very strong as it could destroy a building pretty easily – people would be killed by the shock wave," he said. "We can see what these bombs would do if we look at what happened during the Battle of Shanghai in 1937. A single bomb fell on a busy street and killed more than 1,000 people."
How are the bombs dealt with?
Usually a team consisting of a special bomb disposal officer and a special sergeant — who are often referred as the first and second in command — will handle an unexploded ordnance (UXO). 
"The number one does the hands-on and the number two ensures that he or she has the equipment to do the job. Both rely on each other," said a police spokesperson. 
"When dealing with a UXO, the first thing is to identify it and assess the danger it poses. We then try to reduce the threat to the public by building protective barriers like sandbag walls," the spokesperson added.
Some common sense to end: if you see what you think is a bomb, call 999 immediately and do not go anywhere near it.
Edited by Charlotte Ames-Ettridge
Sign up for the YP Teachers Newsletter
Get updates for teachers sent directly to your inbox
Sign up for YP Weekly
Get updates sent directly to your inbox