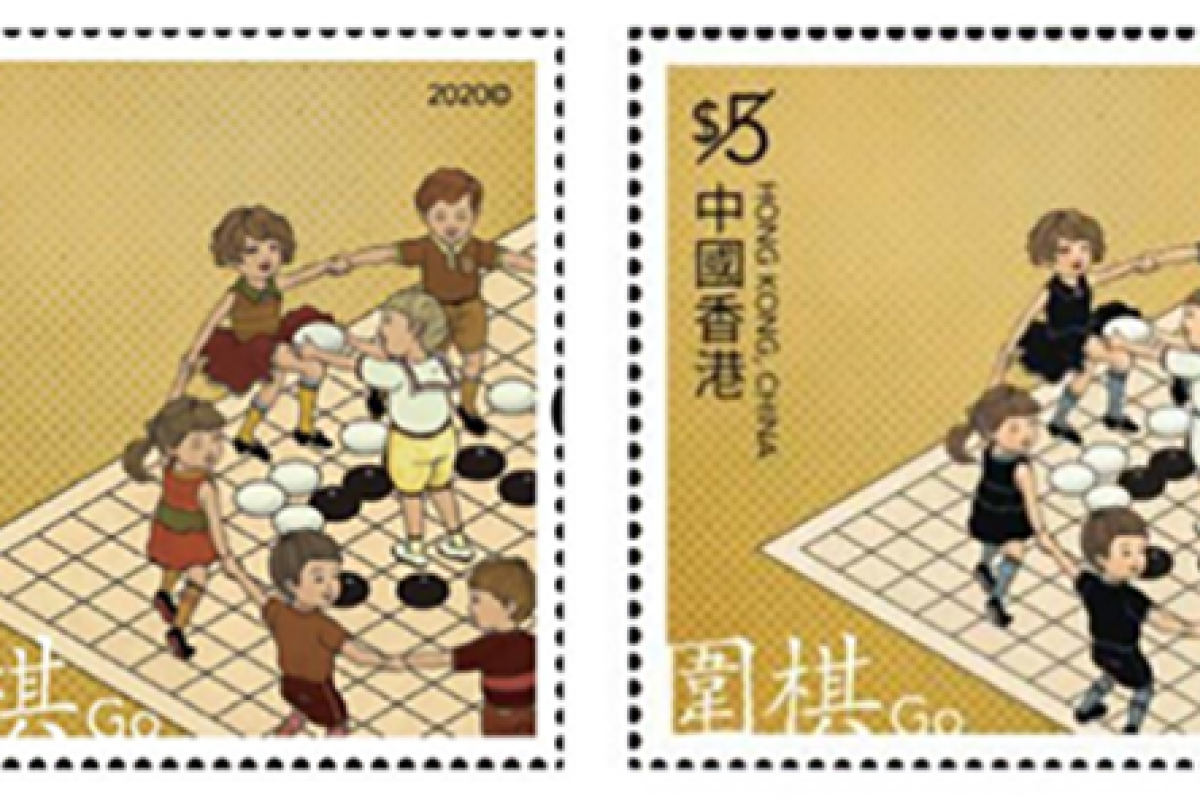 The new design (left) for the Chess Games Delight appeared in a newsletter from the Post Office.
The Hongkong Post has dismissed allegations of self-censorship after it made changes to the design of a stamp from its "Chess Games Delight" series, which is set to be issued in April next year. 
When the designs were first published by the Hongkong Post on October 14, one of the stamps, sketched by artist Alex Ng, featured four children dressed in black, and one dressed in white, playing a game of Go. Their clothes appeared to be a nod to the colours of the counters used in the popular game.
However, in a newsletter released last Friday by the Hongkong Post on Philatelic Link, a network for stamp collectors, the colours of the children's clothes had been altered. 
The black clothes had been changed to brown, and the shorts of the child dressed in white had been changed to yellow. 
Hong Kong protests: Japanese tourist offers free coffee to "show support" for those involved in the movement
The change in design led to concerns over self-censorship by the postal service provider, with some netizens claiming the design had been amended because black clothing has become associated with  the city's anti-government protesters. 
"This is just so wrong. The use of black and white shirts has a meaning, to reflect the colours of the game Go," one netizen wrote on Twitter. "This change is large enough to ignore the intention of the original design."
"[The new design] violates the original meaning of the design," another netizen agreed. 
The Hongkong Post has brushed off the accusations, saying that the change was an "enhancement" of the design. 
Hong Kong protests: Students hold evening rally to show support for those arrested during anti-government movement
They added their intention was to match the vivid colours on the other five stamps in the collection, which were inspired by other popular children's board games, including Chinese chess, Jungle, Aeroplane and chess. 
"The change in design better conveys the liveliness of the entire children stamps collection," the Hongkong Post wrote in reply to media inquires. 
They added the design published in October was only a preview, rather than the finalised version. It would be subject to changes before the date of issue. 
Sign up for the YP Teachers Newsletter
Get updates for teachers sent directly to your inbox
Sign up for YP Weekly
Get updates sent directly to your inbox