Hong Kong protests: Mainland Chinese student takes a stand for the other side during anti-government demonstrations
22-year-old Sun Shuwei says he wants to exercise his rights to freedom of expression to defend the police and Communist party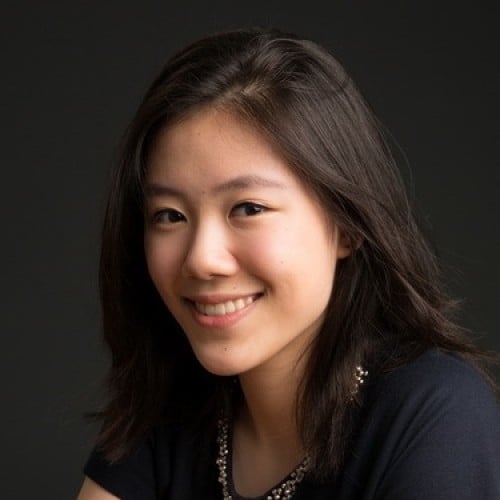 Veronica Lin was a junior reporter for Shenzhen Daily before joining SCMP Young Post in 2012. She left the Post in 2020.
Sun argues everyone has freedom of speech, and the exercise of it shouldn't be met with violence.
On October 1, mainland exchange student Sun Shuwei spat on posters discrediting the Hong Kong Police, an action which has since become part of his routine. During his lunch break, he set up a booth at the University of Hong Kong, adorned with national flags, to celebrate the Chinese People's Republic 70th anniversary. As he was handing out home-made fliers, he was shoved by a student in black.
Sun was born and raised in Shanxi province, but left to study applied economics at Wilfrid Laurier University in Canada. He decided to spend a term at HKU for an unusual reason.
"It's closer to home, and besides, Hong Kong's got great food," says the 22-year-old.
Hong Kong protests: Police officer lives double life as riot squad member and anti-government demonstrator
Before arriving in the city, he had heard rumours that mainlanders were mistreated by locals, but put it down to a "misunderstanding". "I'd heard that Hongkongers were prejudiced against mainlanders, but when I arrived I found that wasn't the case – the service in Hong Kong is just generally bad."
When his term began in August, the protests in Hong Kong – though already two months in – didn't really affect Sun. But as the weeks went on and unrest spilled onto university campuses, he became increasingly irritated.
"I would spit on posters targeting police and the Chinese Communist Party whenever I walked past them," he says. "My view is that everyone has the right to express their own opinions, but it has to be in line with the Chinese constitutional law and Basic Law," he explains – but quickly changes his wording after being reminded that Chinese constitutional law does not apply in Hong Kong: "They just have to be legal under the Basic Law, then.".
He says that a lot of the graffiti sprayed on campus walls called for independence, with slogans such as "Rid Hong Kong of communist bandits" and "Those who don't solve the people's problems should be 'revolutionised' [taken out of] office", a word play on one of Mao Zedong's famous quotes.
"My attitude towards the protesters was formed when they vandalised the campus, spray painting messages that personally attacked and slandered the Hong Kong Police."
On the 70th anniversary of the founding of the People's Republic of China, he decided to take a stand by co-organising a series of on-campus events to mark the occasion.
Hong Kong protests: Fact-checking the most prevalent rumours about police misconduct
"This is something that should have been done but no one was bold enough," he says. "The Hong Kong protesters have freedom of expression; so should we."
Sun gathered a group of friends to design flyers, and even travelled across the border to Shenzhen to buy flags. "We designed these flyers to hand out to students on campus during lunch time," he says. "However, as I was doing so, a protester in a black shirt suddenly shoved me for no reason; it was completely unprovoked and uncalled for."
As the anti-government movement reached fever pitch in mid-November and a number of university campuses became battlegrounds for police and protesters, all classes were suspended. The events fuelled Sun's anger towards the protesters.
Hong Kong Protests: 10 things we didn't know six months ago, but are accustomed to now
"I wanted to go to classes – that's what I'm here for – but they [protesters] vandalised public transport and our campus was besieged," he says.
When asked about the protesters' five demands, Sun merely says he doesn't know what they are, nor is he interested.
"I've never done anything bad to them – I even added the emblem of the special administrative region flag to the flier as a show of good faith," he explains. "But if they are completely uninterested in what I have to say, why should I ever bother to get to know them?"
Hong Kong protests: What are the 'five demands'? What do protesters want?
As to the allegations of use of excessive force by police, Sun says he believes their actions to have been "reasonable".
"I'm sure they have their own guidelines when using weapons like live ammunition," he says. "Besides, the damage that rare instances of bullets can do is far less than the injury and death that would've occurred had there not been any crowd control measures – just take the 70-year-old man who died after being hit by a brick as an example."
Sun admits there is no easy way to resolve the unrest, but believes steps can be taken on all sides to de-escalate the situation.
"No one is capable of ending the whole movement; you could say that there are no solutions," he says. "It depends on the protesters, the government and the police – but most importantly, protesters need to stop the violence, because then there would be no reason for police to use force."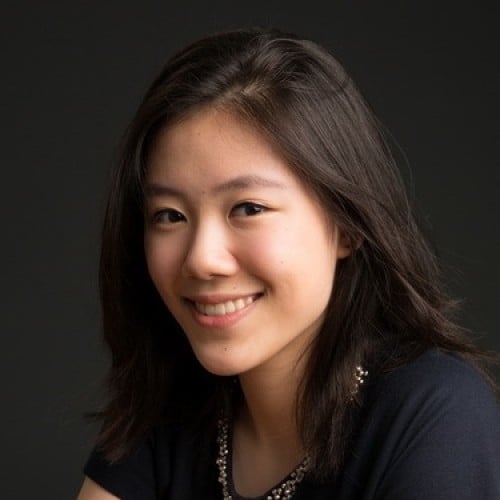 Veronica Lin was a junior reporter for Shenzhen Daily before joining SCMP Young Post in 2012. She left the Post in 2020.