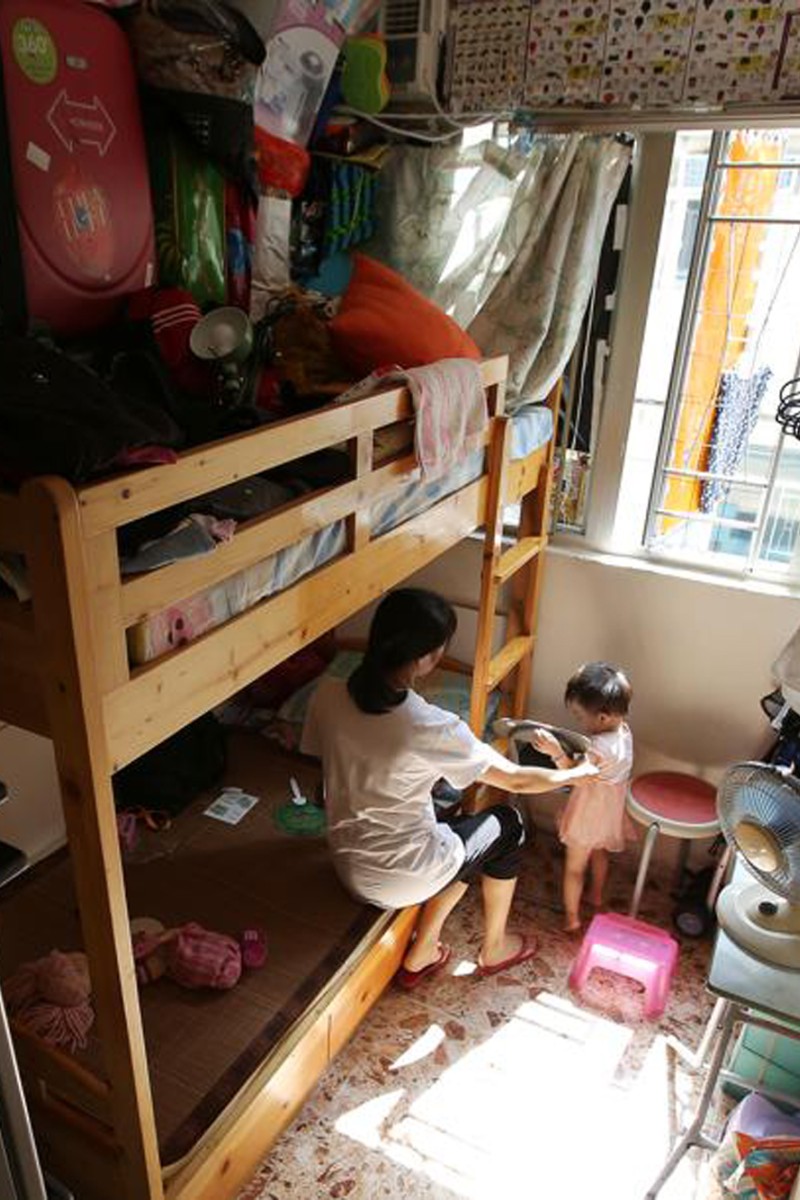 A new study shows that rents on subdivided flats have gone up 13 per cent in two years
By staff writer, with additional reporting by Ben Pang
|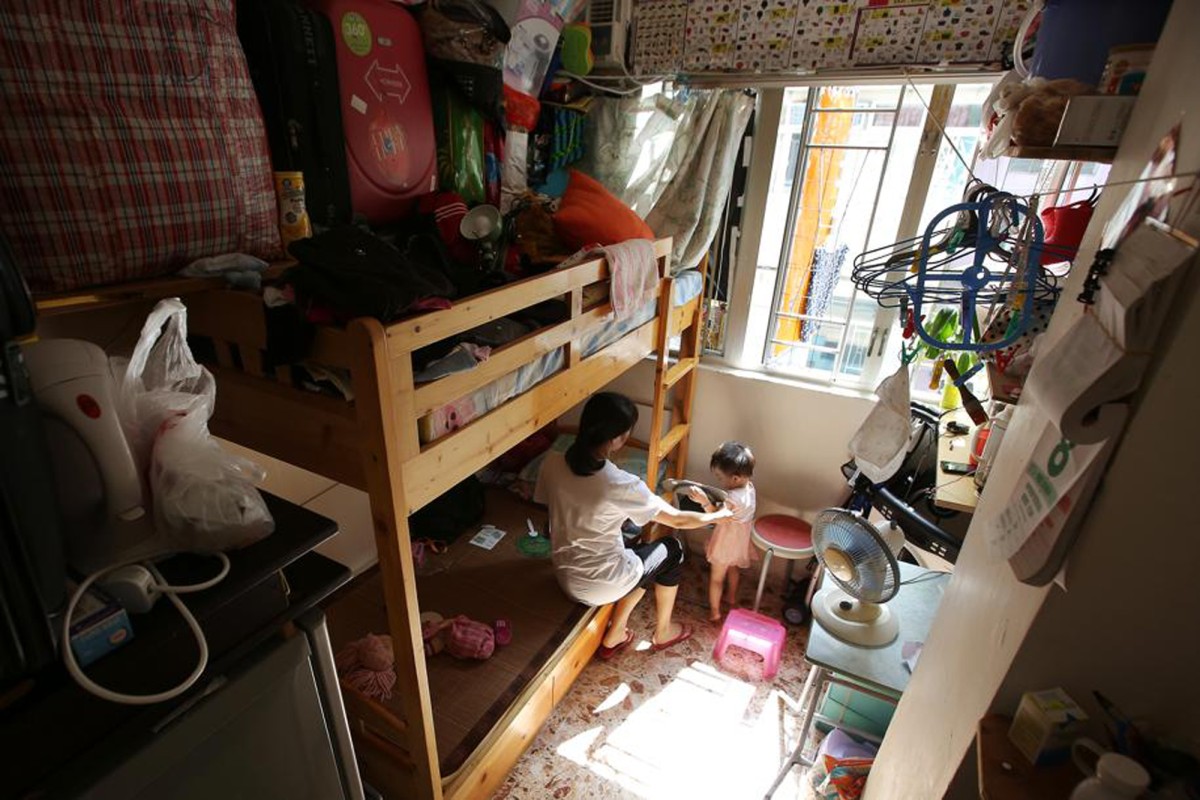 It costs a lot of money to live in cramped spaces.
Rents for subdivided flats that house some of Hong Kong's poorest people are rising at almost double the rate of other homes in the private sector, according to a study by a concern group. The Platform Concerning Subdivided Flats in Hong Kong found that rents for subdivided flats jumped 13.6 per cent from October 2014 to October.
In comparison, rents of flats under 430 sq ft in the private sector increased 7.4 per cent in the same period.
It said soaring demand for low-income housing had pushed up rents.
"These people are being chased out of their homes, but at the same time they have nowhere to go," said Lai Kin-kwok, the group's convenor, referring to the government clearance of illegal subdivided flats and a four-year waiting list for public housing.
Almost 200,000 people were living in 88,000 subdivided flats last year, according to the Census and Statistics Department. However, these figures do not include the estimated 10,000 people living illegally in industrial buildings or in rural areas.
The group suggested abandoned schools be used to provide temporary housing for those who would be evicted in government clearances and who were waiting for public housing. The group said two schools that had been empty for five years in Kwun Tong could provide homes for at least 120 families. There are currently 29 unused campuses in Kowloon and on Hong Kong Island, according to data from the Audit Commission.
A 17-year-old secondary school student, who asked to remain anonymous, is living in a 120 sq ft flat in Sham Shui Po with his parents. The teen, who will sit for next year's DSEs, told Young Post that his family pays about HK$6,000 a month in rent.
"We squeeze ourselves in this tiny flat, but we have no choice, as it is close to where my parents work," he says. "The living environment is not too bad because each of the subdivided flats has its own toilet. We share the same kitchen with two other families. Each family can use the kitchen in a specific time slot."
Asked whether he was aware of the safety issues at his flat, the secondary school student said it is not something he is concerned about. "We are worried that the owner will increase the rent, as well as water and electricity bills," he says. "This puts us under enormous financial pressure, but it is out of our control, because the owner determines everything."
He hopes that the wait for public housing can be shortened.
Joy Pamnani, an 18-year-old Young Post junior reporter from the University of Hong Kong (HKU), suggested that the government should build public housing faster. "I understand the limitations of developing more, I think making use of abandoned spaces like closed schools would work, as long as safety requirements are met," she says.
Financial assistance should not be missed, Joy insisted. "It would be a great help if the government can alleviate some electricity and water fees."
Another junior reporter, 19-year-old Ruby Leung from City University, said it was ridiculous that the government was cracking down on illegal units, but at the same time doing nothing to help people find new homes.
"The government should make use of abandoned campuses or brownfield sites in New Territories to build public housing for the needy," says Ruby. "I am worried about the children who only have limited space, as this will affect their personal development. For example, they have nowhere to study at home."
Sign up for the YP Teachers Newsletter
Get updates for teachers sent directly to your inbox
Sign up for YP Weekly
Get updates sent directly to your inbox