Ronson Chan, of Stand News, says his privacy was violated and he risked having his information stolen; the force offered no apology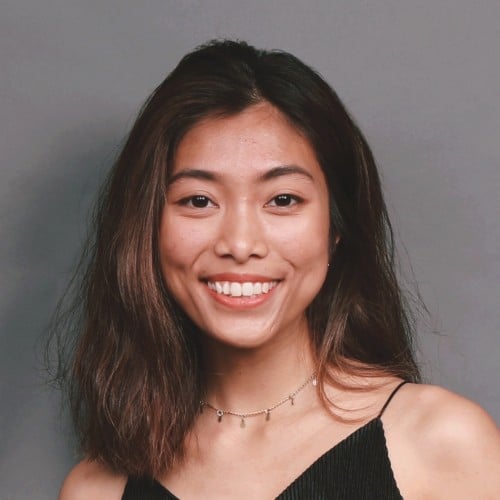 Joanne joined the Post in 2018. She majored in English Literature for her first degree and has a master's degree in Journalism.
A combination of pictures show an officer showing the ID card of the reporter on live video.
In a rare move on Friday, Hong Kong Police Force admitted "inappropriate" behaviour by one of their officers.
PR head Kwok Ka-chuen said it was "inappropriate" for the officer to show reporter Ronson Chan's ID card on camera, but issued no apology. Kwok said the police will  investigate the case and assist the city's privacy watchdog's investigation.
Chan, from Stand News, was reporting on Thursday afternoon inside a shopping mall in Tai Po when a police officer took his ID card and held it in front of his camera, which was live streaming.
Police freeze more than HK$70 million raised to support protesters
Chan told Young Post that the police officer's actions were not ideal. He welcomed the news that the Privacy Commissioner for Personal Data, Stephen Wong Kai-yi, had said his office would "launch a proactive investigation" after what he called "prima facie evidence" the law had been broken.
If the subsequent investigation uncovered a breach, Wong said his office would issue an enforcement notice requesting remedial actions to the relevant institution or person, and prosecute if the notice was ignored.
"Our reportage was legal and protected under the law. It's not ideal that the policeman used such methods to enforce the law. My name and ID card number were exposed to the public and the effects of it could be unfathomable," Chan, who is also an executive committee member of the Hong Kong Journalist Association (HKJA), told Young Post.
"For example, someone might use my personal details to borrow money, or sign me up to a lot of memberships that I don't like nor need," said Chan. 
He also said the police's actions had infringed the city's privacy laws. "Sometimes, the police also assist the Office of the Privacy Commissioner for Personal Data to carry out criminal investigations. So clearly they know the law but break it," he added.
He hoped the probe and its results would be convincing to the public, and that police officers should understand they also had to abide by a code of conduct when they're on duty.
Hong Kong protests: 10 things we didn't know six months ago, but are used to now
On Thursday evening, HKJA and the Hong Kong Press Photographers Association condemned the incident. The two groups said in a joint statement that the force had effectively doxxed Chan.
Chan's ID card was made visible to some 10,000 online viewers for about 40 seconds during an interaction with police.
The incident happened when police entered the shopping mall in Tai Po to clear a group of black-clad protesters.
Chan, who was live-streaming the operation with a camera, asked if some masked men armed with batons were policemen.
Survey finds majority of people not happy with HK government
"These officers wore no warrant cards and you cannot tell who they are," Chan was heard saying in a video published by Stand News.
One of the masked men then responded, saying "There is no identification, so I'm not police". Chan was then taken aside by other officers and asked to present his press and Hong Kong ID cards.
During the incident, another masked officer held Chan's ID card in front of his camera, which was still live-streaming. Chan's name, ID card number and date of birth were visible, but the officer blamed the reporter for keeping the camera rolling.
Speaking after the incident, Chan alleged that it was the officer in question who told him to film the inspection.
Secondary schools pull out of debate contest over protest-related topics
"After I pointed the camera towards him, he placed my ID card front and centre before the camera," Chan said.
Stand News editor-in-chief Chung Pui-keun said the outlet would help Chan make the complaints and that the police would be asked to provide the name and identification number of the officer in question.
Meanwhile, an 18-year-old student arrested for possessing explosive substances and smoke bombs on Christmas Eve was denied bail by a Hong Kong court on Thursday.
He was charged with one count of possessing an explosive substance and another of possessing an offensive weapon fit for unlawful purposes. Acting Principal Magistrate Don So Man-lung refused to grant bail to the student, surnamed Kwong. 
Defending Kwong, barrister Douglas Kwok King-hing said his client had planned to use the chemicals to make household detergent and practise magic tricks.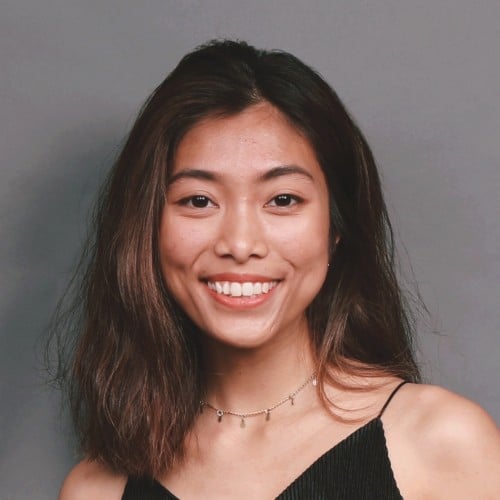 Joanne joined the Post in 2018. She majored in English Literature for her first degree and has a master's degree in Journalism.