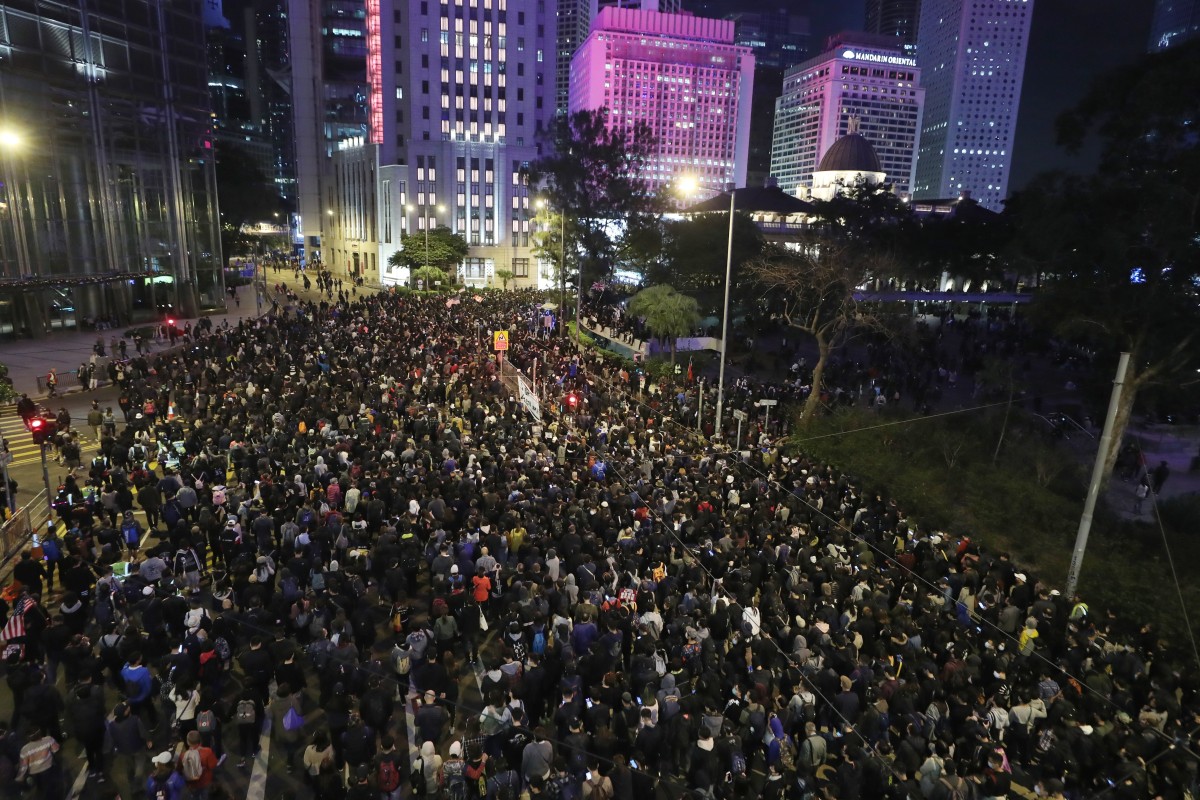 Anti-government protesters march from Causeway Bay to Central on December 8.
?xml version="1.0" standalone="yes"?
More than 6,000 police officers will be on duty during New Year's Eve to handle anticipated protest chaos, police sources said on Monday. 
The deployment was revealed as the organiser of a march on New Year's Day called on people to join and show solidarity, while accusing the government of taking revenge against those who supported the protests.
Insiders said police would take decisive and early action to prevent protesters from gathering in malls, vandalising shops and disrupting diners and restaurants.
Police grant letter of no objection for New Year's Day march
One police source said "we will act vigilantly", in response to an online post calling for shops along the march's route – from Victoria Park in Causeway Bay to Chater Road in Central – to be targeted.
As of last Friday, police had arrested 6,494 people for various offences during almost seven months of civil unrest.
Nearly 2,000 of those arrested are aged between 11 and 19, while more than 2,500 are students.
Meanwhile, messages emerged on social media calling for rallies on New Year's Eve that would take place in shopping malls – including Times Square in Causeway Bay, and Elements and Harbour City in Tsim Sha Tsui – before moving on to the harbourfront, West Kowloon, Lan Kwai Fong and the Hong Kong Convention and Exhibition Centre in Wan Chai.
There were also calls to form human chains near major MTR stations across the city, as well as a rally outside Prince Edward station to mark four months since police officers went onto platforms and trains to make arrests and were accused of using excessive force.
"Plain-clothes officers posing as shoppers will carry out surveillance in shopping centres. Detectives will swoop into action when protesters start gathering," one police source said.
"Riot police will be called in if they refuse to disperse or leave."
He said police would take a tougher approach than the operation over Christmas.
Unlike previous years, the force had no plans to close roads in Tsim Sha Tsui unless traffic conditions changed. Kenneth Kwok Ka-chuen, the chief superintendent of the force's public relations branch, conceded the decision was "flexible" depending on protests, which often emerged at short notice.
On Hong Kong Island, police will start closing Lockhart Road and East Point Road in Causeway Bay at 4pm and streets near Central Pier and the Hong Kong Convention and Exhibition Centre at 9pm. The force will also close off roads in Lan Kwai Fong from 2pm.
As revellers bring in the new year, police will deploy about 2,000 officers on Hong Kong Island and another 1,000 in Kowloon. The MTR will provide overnight railway service.
On New Year's Day, about 3,000 officers will be out in force, with the deployment of two water cannons when the march takes place in the afternoon.