Lily Wong was leaving city to observe the Taiwan presidential voting when she was taken away by officers, according to a Facebook post by the party
South China Morning Post
|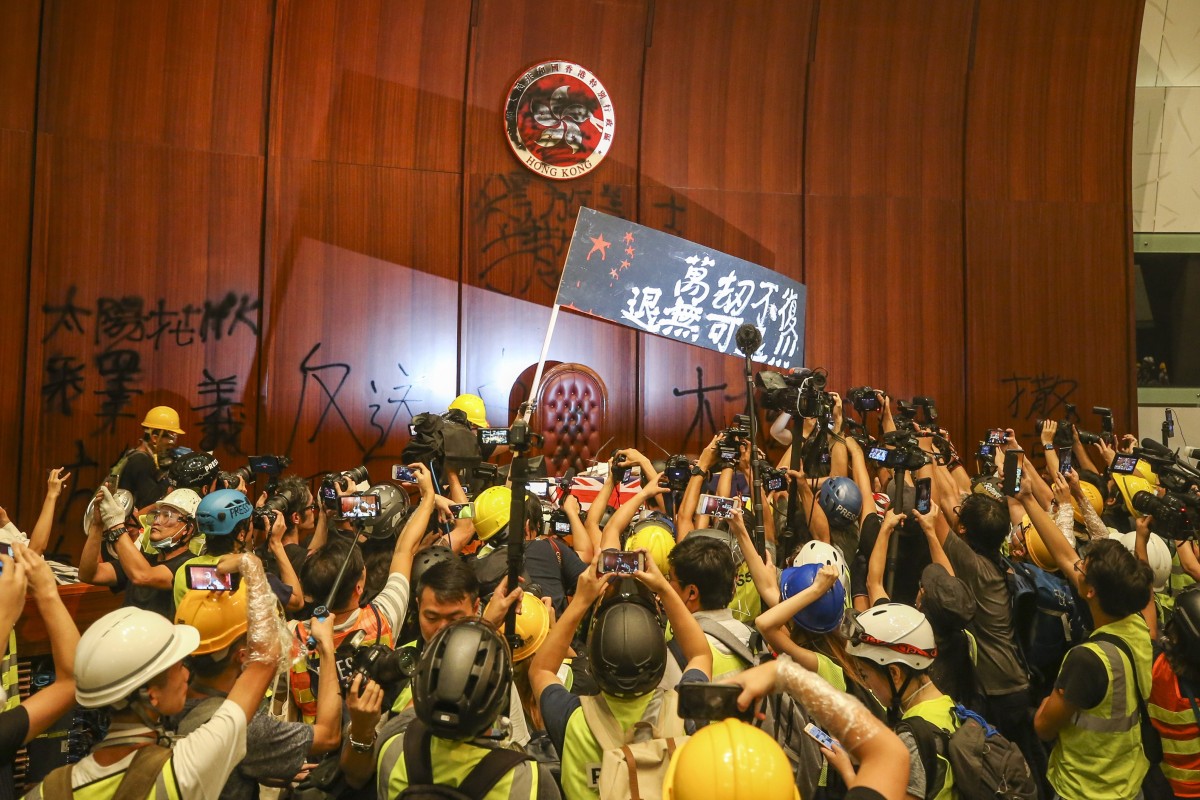 On July 1, hundreds of protesters stormed Legco and defaced the Hong Kong emblem in its chamber, among other acts of vandalism.
Lily Wong Lee-lee, an activist from Hong Kong pro-democracy group Demosisto, was on Thursday stopped and arrested at the airport and accused of taking part in the storming of the legislature last year.
Demosisto said on its Facebook page that Wong was taken away by officers as she was leaving for Taiwan to observe voting in the presidential election on the self-ruled island.
Hong Kong security chief says 'rioters' were trained overseas 
The party, founded by activist Joshua Wong Chi-fung, quoted a lawyer who was assisting Wong as saying that she had been listed as a wanted person by police, but she was not aware of it.
A police spokesman said a 26-year-old woman was arrested over her connection to an incident on July 1 in which protesters had broken into the Legislative Council and vandalised its chamber.
That night, hours after the city marked the 22nd anniversary of its return to Chinese rule amid a massive protest march, hundreds of mostly young demonstrators stormed the complex as police retreated.
They broke more than 60 glass doors and panes, sprayed graffiti on walls and defaced the city's official emblem, while also damaging the building's fire prevention and security systems.
Protests top Hong Kong's most-read stories of 2019
A police source said investigators had previously tried to track down Lily Wong at a location in the city but failed to find her. She was then put on a wanted-persons list for border control staff.
The source added that Wong was suspected of being among those who went into Legco that night.
She was also among nine activists arrested in March over forced entry into the government headquarters in a protest against the now-withdrawn extradition bill.