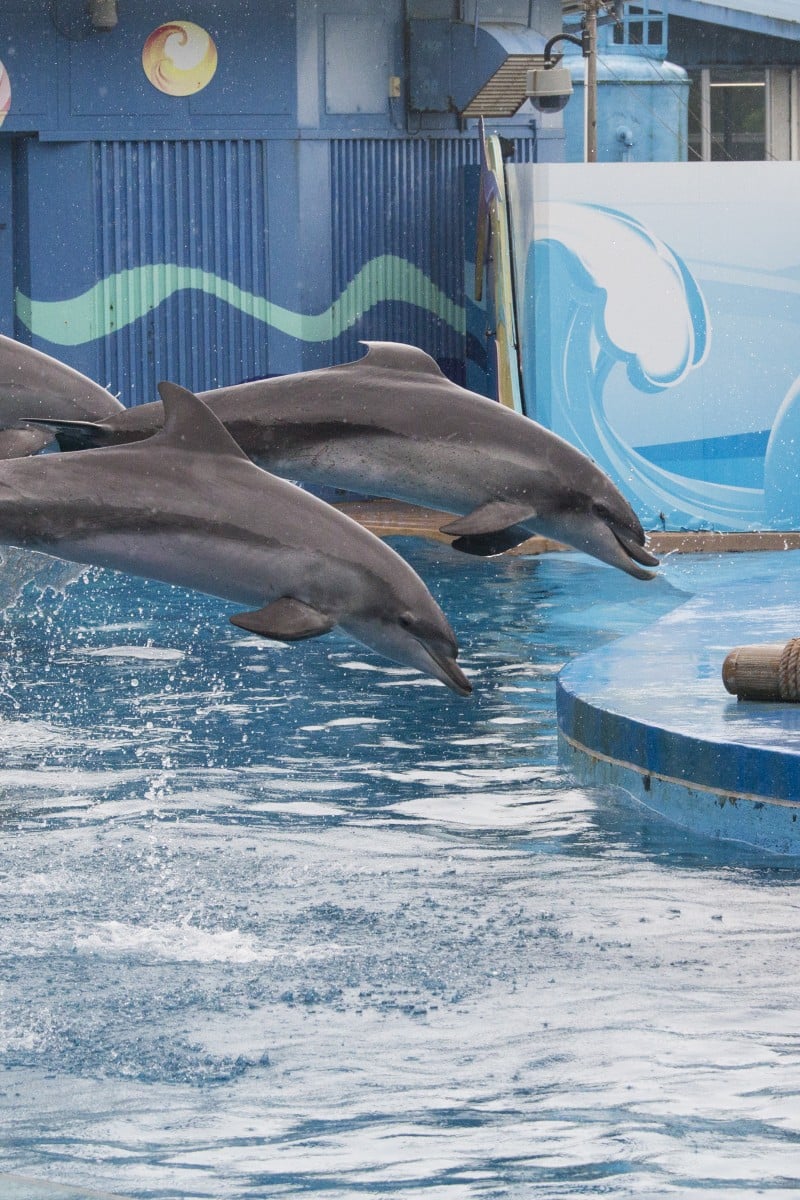 Ocean Park Hong Kong to stop dolphin show and other live animal performances
The marine mammal park will be upgraded and expanded with HK$10 billion of public money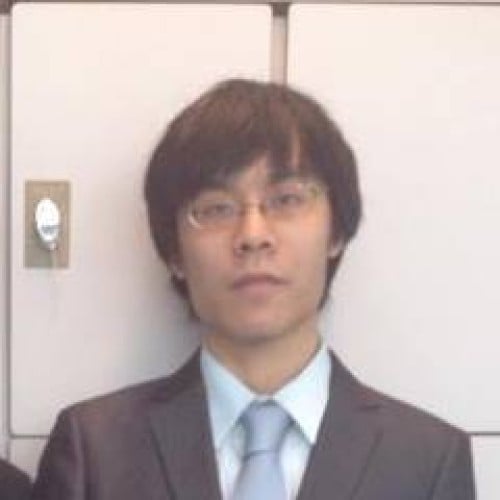 A Young Post reporter since 2014, he covers youth-related news, including education, culture, social issues, politics and economics.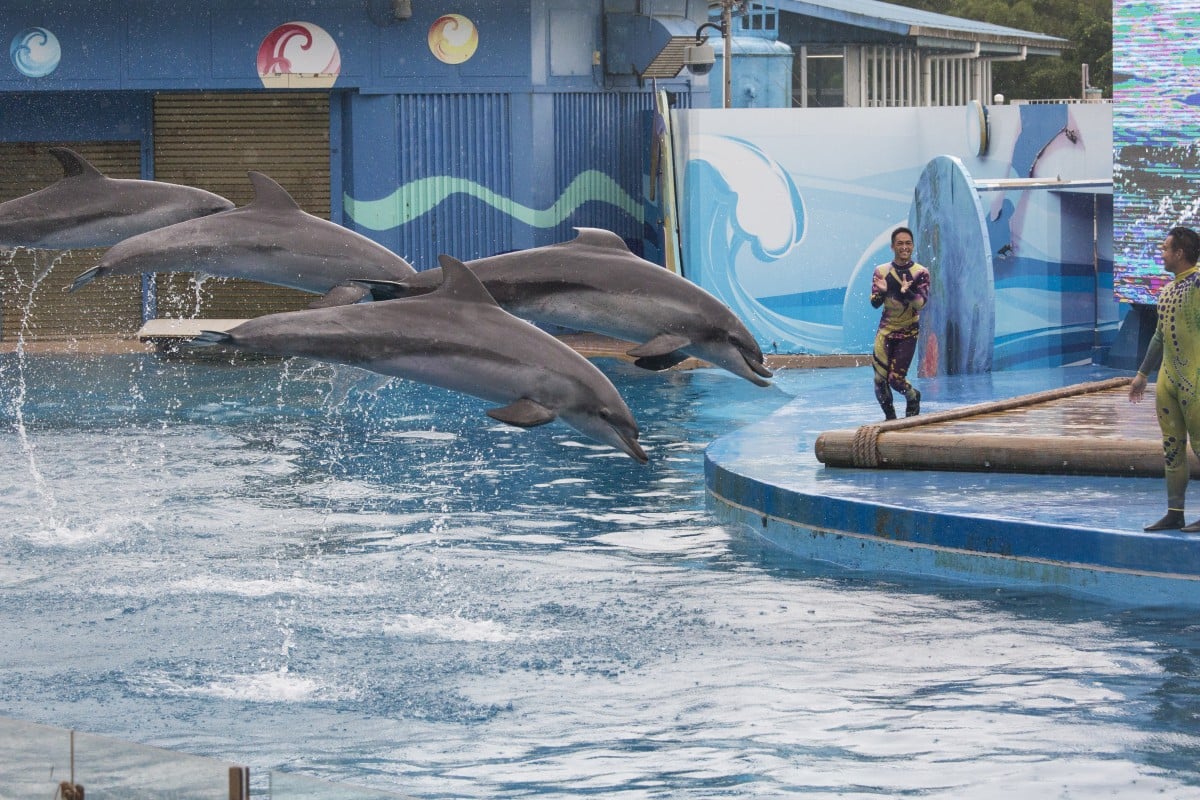 The park will stop their animal shows, but animal rights activists say it is not enough.
Ocean Park, an animal theme park and amusement park in Hong Kong, will stop their live animal shows as part of their "strategic redevelopment plan", which will include a HK$10 billion cash injection of public money. The park will continue to allow visitors to hug a dolphin.
The revamp will have an expansion plan will create seven zones and 20 attractions over the next seven years. More than 10 existing popular attractions will be upgraded or re-themed, while some current ones will be demolished.
The park plans to steer away from conventional animal shows and will focus on its animal exhibits and displays on environmental protection, marine conservation and education.
A dozen facilities will be torn down, including the signature Ocean Theatre that hosts dolphin and sea lion shows daily. The animals would be transported to another area.
How STEAM education can inspire students to act on the climate emergency
"Marine animals in the Park's care play a vital role in the Park's conservation and education mission. Over many years, our marine mammal ambassadors, especially the dolphins, have helped people learn about their species and habitats." a park spokeswoman wrote in a written reply to Young Post questions.  
"Under the new plan, the Ocean Wonder show will cease. Dolphins will continue to inspire our guests to help protect the oceans and marine ecosystems through up-close observations, educational presentations and interactive programmes themed around marine conservation." 
The new home of the animals was not specified. 
However, Ocean Park said on Monday it would replace the daily shows at its flagship enclosure with "underwater viewing opportunities" for visitors and it would continue to allow visitors to pay to feed and pose with the dolphins in the water.
Ocean Park's captive animal shows and dolphin-petting activities have long been criticised by the animal rights community.
"Ocean Park's decision to end its dolphin shows but to keep the animals as a tourist gimmick is a missed ethical and financial opportunity," said Jason Baker, vice president of PETA.
Hong Kong non-profit organisation Animal Rights Education said in a Facebook statement the move was an important step, but urged the park to gradually end marine animal captivity.
According to the park's annual report, it had 7,600 animals including 63 marine mammals, 59 terrestrial mammals, 454 birds and others.
Sign up for the YP Teachers Newsletter
Get updates for teachers sent directly to your inbox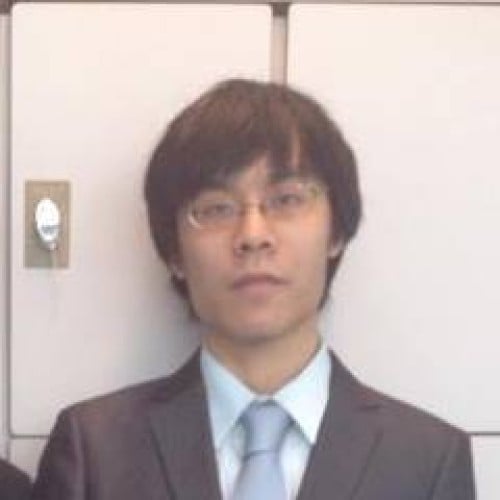 A Young Post reporter since 2014, he covers youth-related news, including education, culture, social issues, politics and economics.
Sign up for YP Weekly
Get updates sent directly to your inbox