Why Hong Kong money might be bad news for vegetarians
Animal fat is used to make our 10 dollar notes, in fact it's in quite a bit of money, including the new British five-pound notes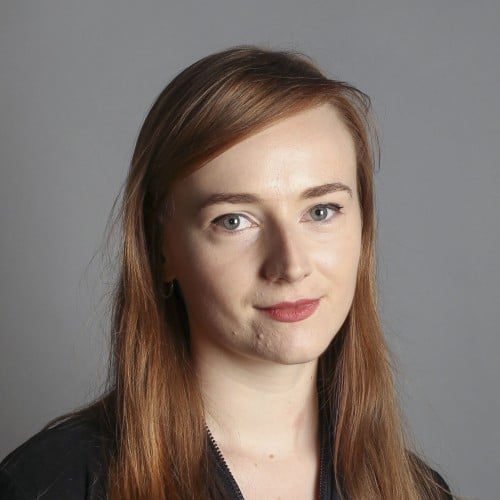 Lauren James joined SCMP as part of the Young Post team in 2015, before moving to the Culture desk in 2017. Originally from the UK, she enjoys writing about arts and entertainment, environmental issues, health and fitness, technology and food. She is an avid gig-goer and passionate about Hong Kong's music scene.
The Hong Kong Monetary Authority announce to issue for trial a 10-dollar polymer note in 2007.
Hong Kong 10-dollar notes contain animal fat just as the British five pound notes do, the Hong Kong Monetary Authority (HKMA) has confirmed to Young Post. The news comes after British media revealed the use of tallow (animal fat) in the country's newly-introduced notes. The same European company that supplies the polymer material used for the British note, Innnovia Films, also supplies Hong Kong, and 22 other countries.
This year, Britain updated its cotton currency to a polymer note with a clear window, like the newer 10 dollar notes introduced in Hong Kong in 2007. The new notes are more durable and wipe-clean, meaning they need to be replaced less often than the old notes. However, a tiny amount of tallow is needed in the manufacturing process.
A by-product of the meat industry, tallow is made from the fat of cows or sheep, though pork or other animals can also be used. The substance is also widely used in the manufacture of candles and soap, as well as cosmetics, ink, paint, glue, and plastic.
Stearic acid comes from animal fat. It's found in trace amounts in Guardian, which is the material Innovia uses to make the notes. A spokesperson from Innovia Films confirmed to CNN that Guardian contains traces of tallow, which makes the material less static. However, they wouldn't say where the company got the tallow from, or whether polymers used in other countries contain animal fats too.
An HKMA spokesperson said, "The Hong Kong Monetary Authority was not aware of the use of animal fat in the production of the Hong Kong 10 dollar polymer note." They said that when they checked with the supplier they found out that "an extremely small amount" of animal fat was used in the early process of polymer pellets. 
The spokesperson added that the supplier was looking for alternative options to using tallow.
A conundrum for vegetarians and Hindus
As news of tallow's use has spread in Britain, some are calling for the note to be scrapped due to ethical reasons. A petition, which had more than 121,000 signatures at the time of writing, describes the use of tallow as "unacceptable to millions of vegans, vegetarians, Hindus, Sikhs, Jains and others in the UK."
Stevie Go, from the Hong Kong Vegan Association indicated how widespread the use of animal by-products is. "Tallow is widely used in soap, but it crops up in surprising places. For example, the Wall's brand ice cream sold at the supposedly vegetarian restaurant at Ngong Ping has beef tallow clearly listed in the ingredients."
Animal fat being used to make our money raises two issues.
Firstly, some religions forbid contact with certain animal products. For example, Jews and Muslims avoid pork and Hindus avoid beef.
Secondly, vegans don't want to use any animal products, and some people become vegetarian because they don't want animals slaughtered in their name.
It's difficult to tell which animal the tallow has come from, so, according to the BBC, British Hindu leaders will discuss  banning the new five pound note from temples, as a respect for cows is an important Hindu belief.
The use of tallow in Hong Kong currency came as a shock to Venkat Natarajan, from the Hindu Temple of Hong Kong. "We definitely wouldn't want to use animal fat in our dollars – it goes against all our sentiments. We don't allow meat in the temple, but we have a small box for people to put money in," he said.
Meanwhile, Rabbi Asher Oser from the Ohel Leah Synagogue reassured the city's Jewish community that there would be no problem with the note even if it contain tallow from pigs. "The prohibition is on eating [pork], not handling," he told Young Post.
Go said the issue highlighted how using animal substances is often unavoidable. "Hongkongers can avoid tallow in things like soap and ice cream. However it's more tricky to avoid use of the polymer ten dollar bank note.
"We respectfully request that the Hong Kong Monetary Authority takes steps to remove tallow from currency. There are alternatives available to using animal fats."
YP
junior reporters and readers weigh in
"It's rather unethical," says junior reporter Clement O'Young, who is vegetarian. "However, If nobody else is using the animal fat, by using it you can reduce waste and get more out of every animal. Though the thought of it still unnerves me."
"I think it's terrible," adds junior reporter Joy Pamnani, who is vegetarian. "It's sad enough seeing animals get killed for food. I try to avoid killings by being a vegetarian, but cash is inescapable."
"I really think whoever is in charge of printing money should think about the impact on animals and respect the views of people against such actions. Most certainly, they should find another way to print those notes."
Readers also weighed in on the matter. Priya Gandhi, 18, who was born in India and now studies at UST, said: "This is definitely not ethical. In fact, it tarnishes Hong Kong's reputation. If the wealth in this city is produced by killing livestock, then where is the difference between Hong Kong and other places we criticise for slavery and torture?"
Chintan Rai, 19, agreed with Priya, citing animal cruelty in the meat industry as a reason to reject the notes. However, 18-year-old Danny Hasan, a Muslim student at HKU, was not bothered by the news. "I honestly don't care," he said. "Am I eating it? No."
Hong Kong's 10 dollar note was introduced in 1869, when it was made from cotton. In 2002, the note was resissued in paper form, before the polymer note took over in 2007. Both paper and polymer are now in circulation throughout the region.
Nigeria, Australia, Canada and Singapore are some of the other 24 total countries where the polymer notes are used.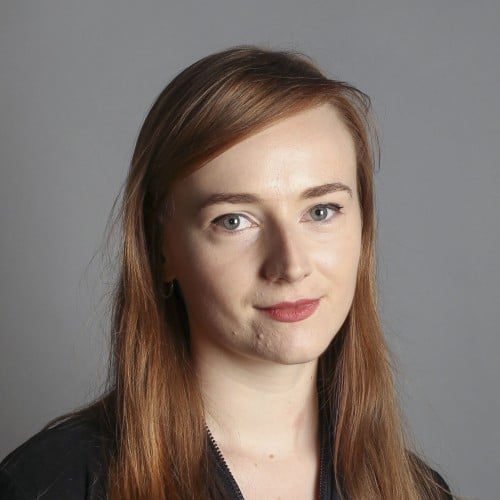 Lauren James joined SCMP as part of the Young Post team in 2015, before moving to the Culture desk in 2017. Originally from the UK, she enjoys writing about arts and entertainment, environmental issues, health and fitness, technology and food. She is an avid gig-goer and passionate about Hong Kong's music scene.