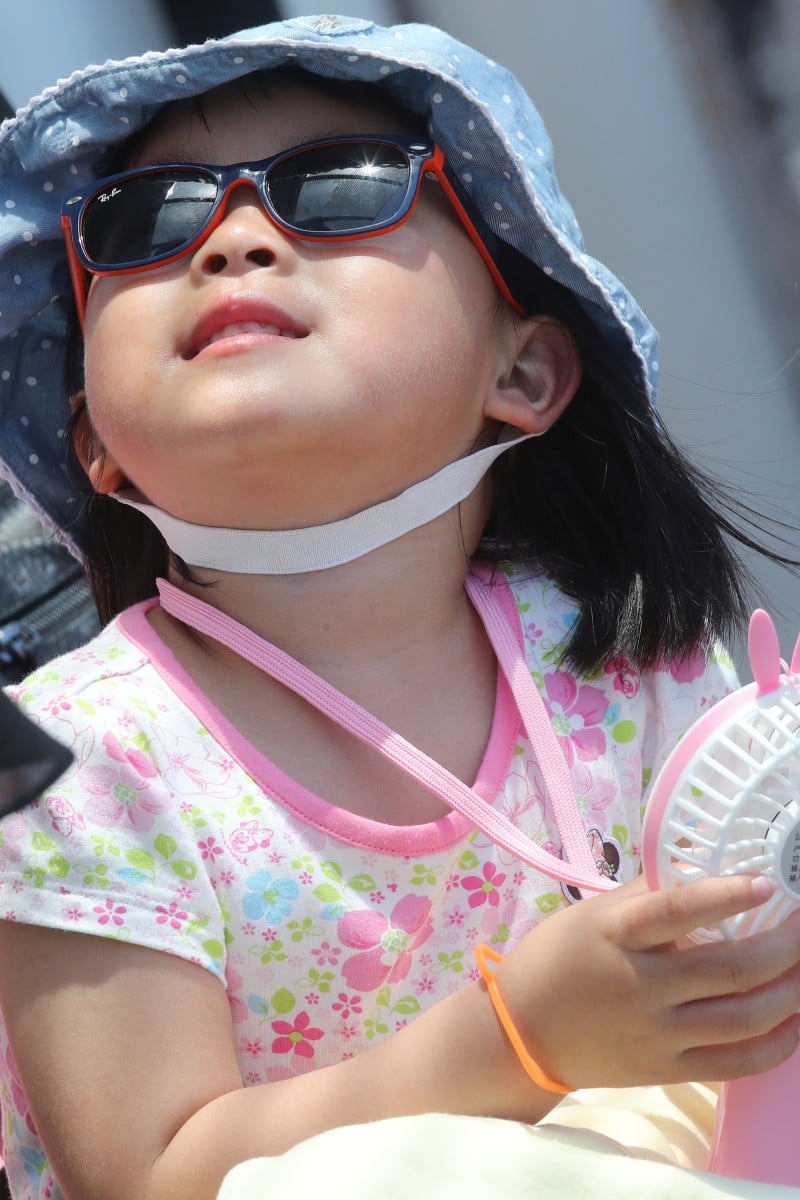 Relief from heatwave on the way, as HKO predicts cooler weather for the weekend
The Very Hot Weather Warning has been in effect since May 18, the longest continuous time it has been up since it was introduced in 2000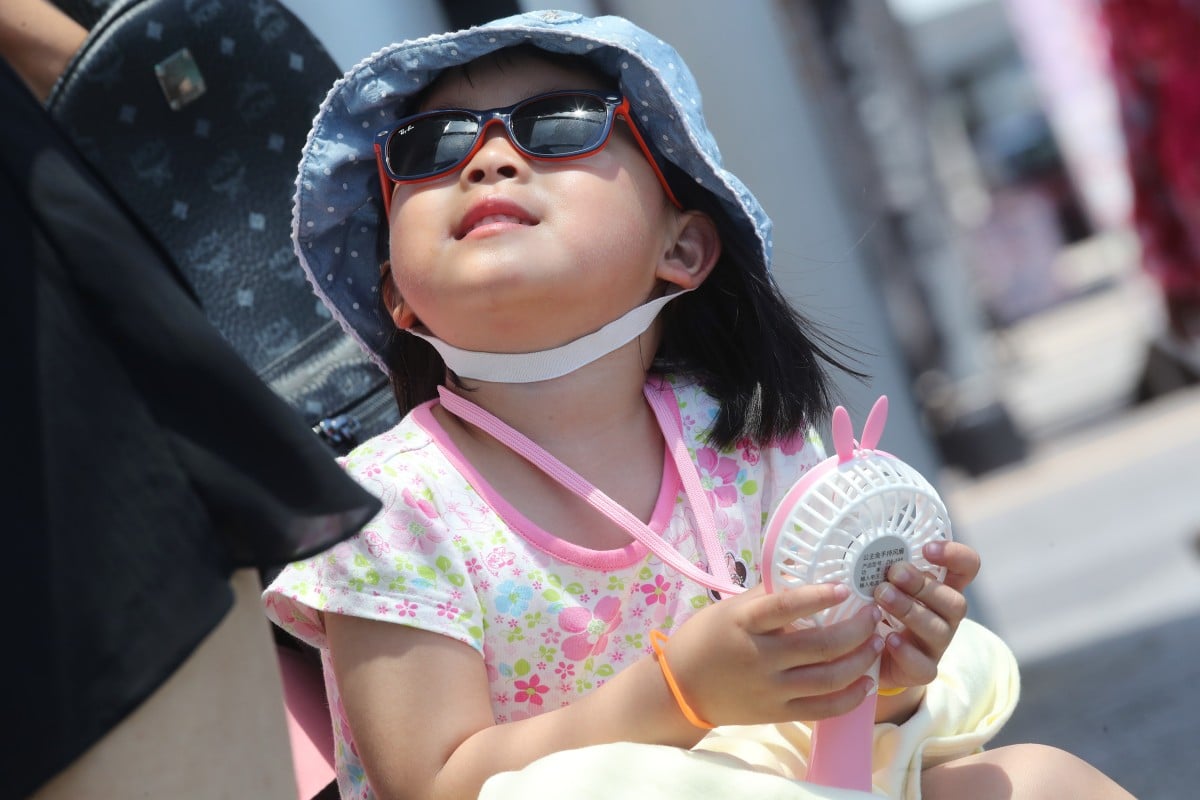 A hat, sunglasses and a portable fan are all good ways to beat the heat.
Abnormally hot and dry weather is continuing to affect Hong Kong this week, but climate experts say more research is needed to understand changing weather patterns in the region.
At of 4pm yesterday, the Hong Kong Observatory (HKO) recorded a maximum temperature of 35.4 degrees Celsius at their headquarters in Tsim Sha Tsui, the hottest recorded so far this year. Other parts of Hong Kong recorded highs of 33 to 37 degrees Celsius.
The hot weather is due to last until tomorrow. Over the weekend, the HKO expects an area of low pressure will bring clouds, rain, and cooler temperatures to the city.
The Very Hot Weather Warning has been in effect in the city since May 18. As of 4pm yesterday, the warning has been up for nearly 300 hours, meaning this recent heatwave is the longest continuous issuing of the warning since it was introduced in 2000.
This month has also seen less rain than normal for this time of year. Just 57.5 millimetres of rainfall were recorded in May so far, compared to the 304.7 millimetre monthly average. Water Supplies Department data shows that on May 16, the average water stored in the city's 17 major reservoirs was around 61 per cent, which is 10 per cent lower than the same day last year.
"The drought pattern is changing ... in the past it may be have more uniform, but now sometimes it gets very wet, sometimes gets very dry," said Chun Kwok-pan, an Assistant Professor at Baptist University's Department of Geography.
"Now it's not an El Nino year, so we are supposed to get a little bit wetter, but that is not necessarily the case [at the moment] ... we need to have more work on our understanding of the climate system," he added.
Chun said that more studies are needed to understand the impact of the changing climate patterns on water resources in Hong Kong.
Edited by Charlotte Ames-Ettridge
Sign up for the YP Teachers Newsletter
Get updates for teachers sent directly to your inbox
Sign up for YP Weekly
Get updates sent directly to your inbox