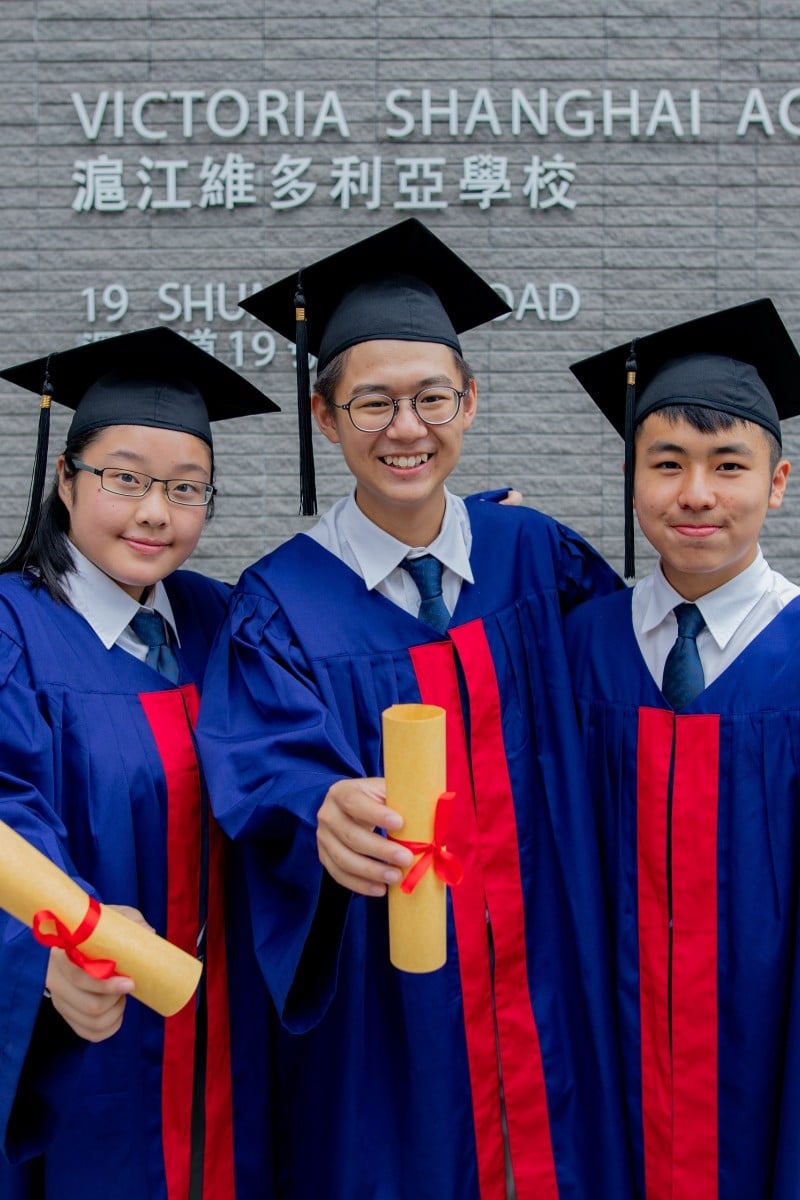 UPDATED: 38 Hong Kong students, including 15 from ESF schools, get full marks on the 2018 International Baccalaureate exam
HK students score an average of 35.96 points out of 45, around six points higher than the global average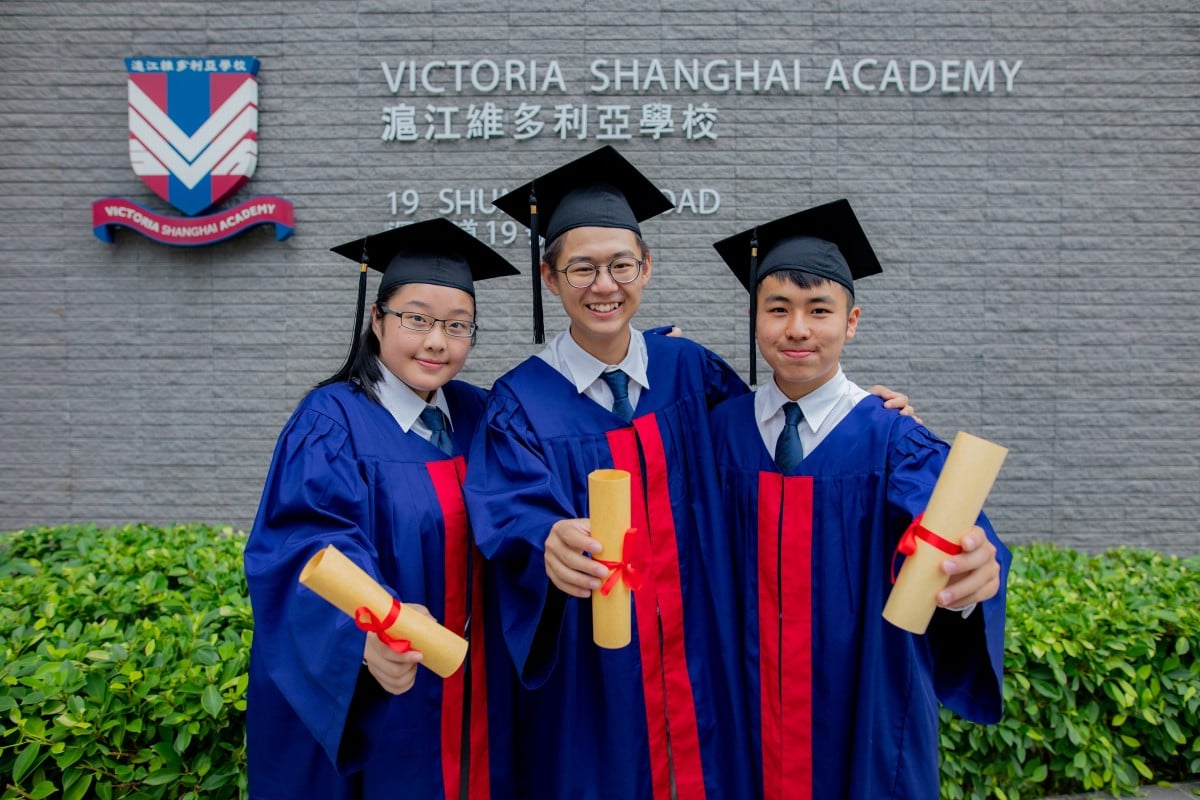 Top IB scorers (from left) Cherrie Liu, Daniel Sin and Noxx Lam from Victoria Shanghai Academy.
At least 38 Hong Kong students have scored the maximum 45 points in this year's International Baccalaureate (IB), five more than last year.
Students from schools across Hong Kong attained the top scores, including seven students at Diocesan Boys' School and five students at St Paul's Co-educational College.
15 students from the seven secondary schools run by the English Schools Foundation (ESF) also scored 45 points.
A look at the good, the bad, and the ugly when it comes to the IB exams
There were also two top scorers from Victoria Shanghai Academy and Po Leung Kuk Choi Kai Yau School. There was one student with full marks from both Canadian International School  and The Independent Schools Foundation Academy.
Information about the top scorers at many other international schools, including schools under the English School's Foundation, will become available later this evening.
According to the IB's own statistics, the average grade in Hong Kong was 35.96 points, which is about the same as last year. It is also nearly six points higher than the global average.
The 2018 IB results are in, and this is how this year's top scorers feel about the exam
The average grade for each subject was 5.65 points, around one point higher than the global average.
Results were released to schools on Thursday, and were released to students via an online portal at 8pm on Friday night.
Some students were able to get their results today from their schools. For some other schools, including those under the ESF, students were only be able to see their scores later on Friday night.
Make HKDSE, IB, or any exam less scary: 12 simple study tips to level up your grades
Around 20 per cent of top scorers around the world were from Hong Kong. Around 25.6 per cent of students in Hong Kong also got 40 points or above.
Around 1000 students took the IB diploma at the ESF secondary schools. Students there scored an average of 36 points, which was the same as the year before.
All students at Canadian International School passed the diploma, with 40 students scoring 40 points or above. The average score at the school was 36.9 points.
Letters from the dorm: how to handle feeling homesick when you're studying abroad
Meanwhile at Victoria Shanghai Academy, 22 students achieved 40 points or more.
A total of 2,291 Students from 29 schools in Hong Kong took examinations for the IB diploma, with 96.8 per cent of them passing and receiving their diploma.
The number of top-scoring students could also rise in the coming weeks and months, as some students choose to get their papers remarked.
Sign up for the YP Teachers Newsletter
Get updates for teachers sent directly to your inbox
Sign up for YP Weekly
Get updates sent directly to your inbox