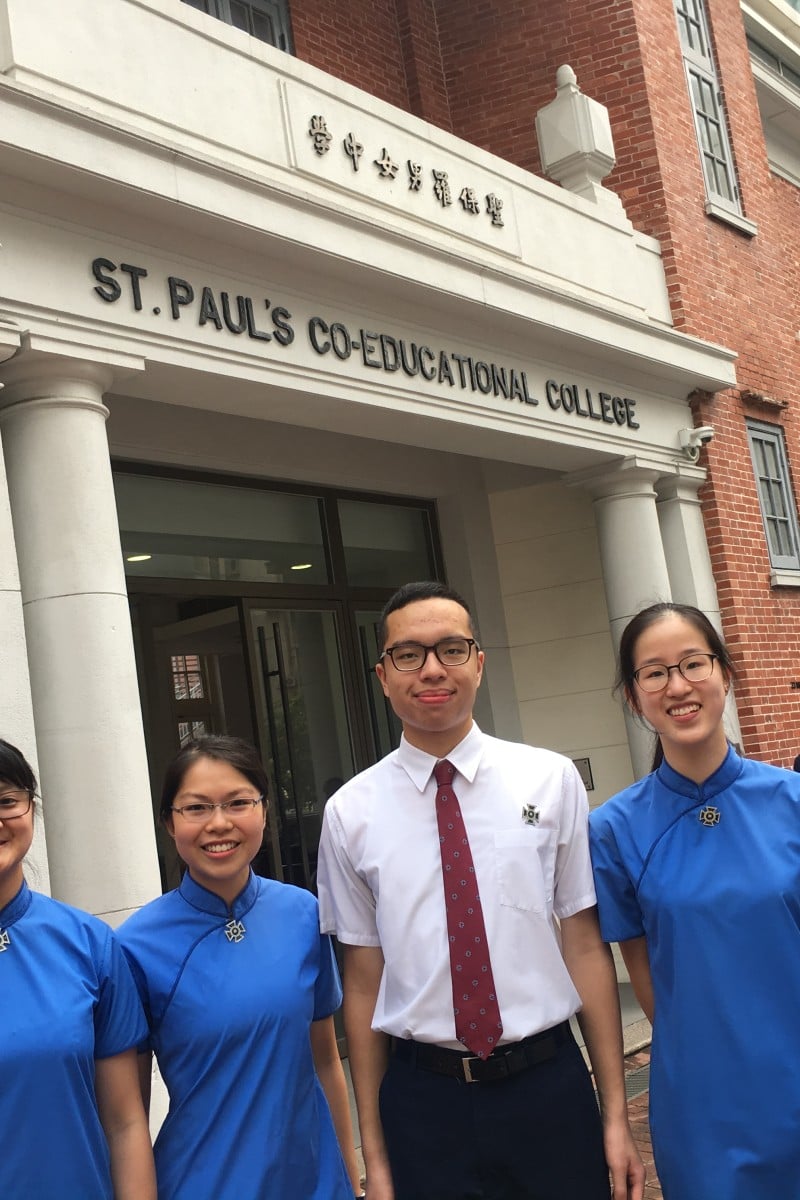 The 2018 IB results are in, and this is how this year's top scorers feel about the exam
From how to avoid procrastination to comments on the exams' emphasis on critical and independent thinking, here's what HK students think of the IB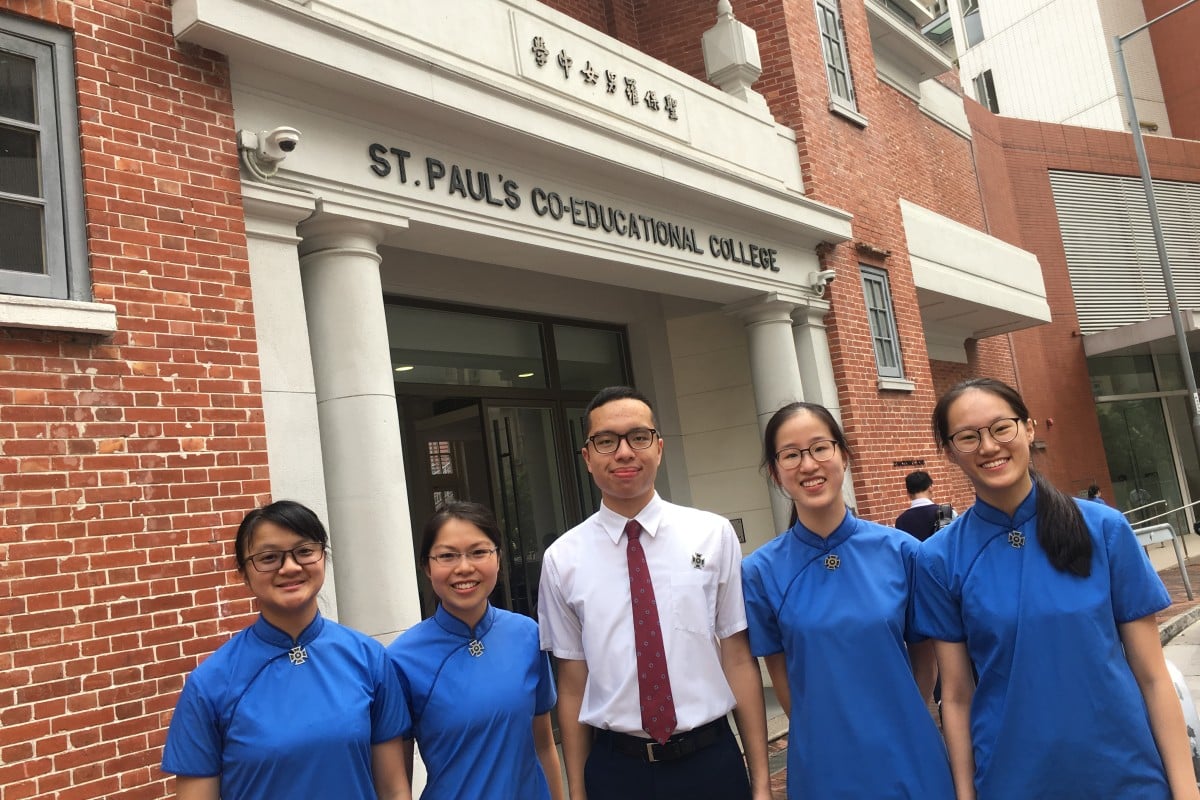 From left: Yannie Choi, Sandra Leung, Sebastian Pun, Lauren Chan and Cheng Yee-sum of St Paul's Co-educational College.
Hong Kong students have excelled in this year's International Baccalaureate (IB) examinations, with at least at least 38 Hong Kong students scoring the maximum 45 points, which is five more than last year.
According to the IB's own statistics, the average grade in Hong Kong was 35.96 points, which is about the same as last year, but also nearly six points higher than the global average.
Some students were able to get their results earlier from their schools this morning. For other schools, including those under the English School's Foundation (ESF), students will have to wait until 8pm this evening to find out their grades.
A look at the good, the bad, and the ugly when it comes to the IB exams
Sebastian Pun Man-siu, 17, was one of five students from St Paul's Co-educational College who scored top grades. He said one of the most challenging parts of the IB was the 4,000-word research essay all students are required to complete.
"I chose to write about history, and I had to go to the library to read nearly 30 books," he said. "I still enjoyed the process, because I like to read about history."
Sebastian added that he enjoyed how the IB emphasises critical and independent thinking. 
Additionally, he was also awarded a bilingual diploma, meaning he took two language subjects at a mother tongue level. 
"Our school requires use to take Chinese Language A [mother tongue level], but I am very interested in English literature, so I took English A as well," he explained.
Ian Hui, 18, was one of seven students from Diocesan Boys' School (DBS) who received full marks. He tells Young Post he's planning to study law at Cambridge University.
38 Hong Kong students get full marks on the 2018 International Baccalaureate (IB) exam
"Since the Umbrella Movement [in 2014], the public has begun to lose faith in our city's rule of law. Through pursuing law, I would like have a better understanding of the legal environment in Hong Kong, and help the oppressed, and people facing inequality," said Ian.
Ralph Yip, 18, is also a top scorer from DBS. He is currently deciding between studying medicine at the University of Hong Kong or the Chinese University of Hong Kong.
"It feels wonderful [to be a doctor] and save people's lives," said Ralph, who believes that compassion and empathy are qualities as important as having professional medical knowledge.
Students from Victoria Shanghai Academy, Daniel Sin Zhen-ye and Cherrie Lie Cheuk-yin, both 17, scored the maximum 45 points as well.
Daniel's advice to those taking science subjects in the IB exams is to always start early. "Because you're going to procrastinate somehow," he said. "Once you get started [with your studies], it just snowballs; it's easier to continue."
Daniel hopes to pursue a research-based career in the science field.
Meanwhile, Cherrie says that students should get lots of sleep the night before an exam: "If you go into the examination room feeling drowsy, tired and sleepy, then even two litres of coffee won't help you then," she said.
James Chow, 18, from Canadian International School also scored 45 points and said he feels "a little bit overwhelmed, it's all kind of surreal in the moment, but it's just a great feeling to know that all the hard work has paid off."
He also said he did not have to give up all his extracurricular activities for his studies.
"If you can make sure you have a schedule [to stick to] and find enough time to do other things you enjoy, then you'll find IB to be a more enjoyable experience," he said.
Sign up for the YP Teachers Newsletter
Get updates for teachers sent directly to your inbox
Sign up for YP Weekly
Get updates sent directly to your inbox