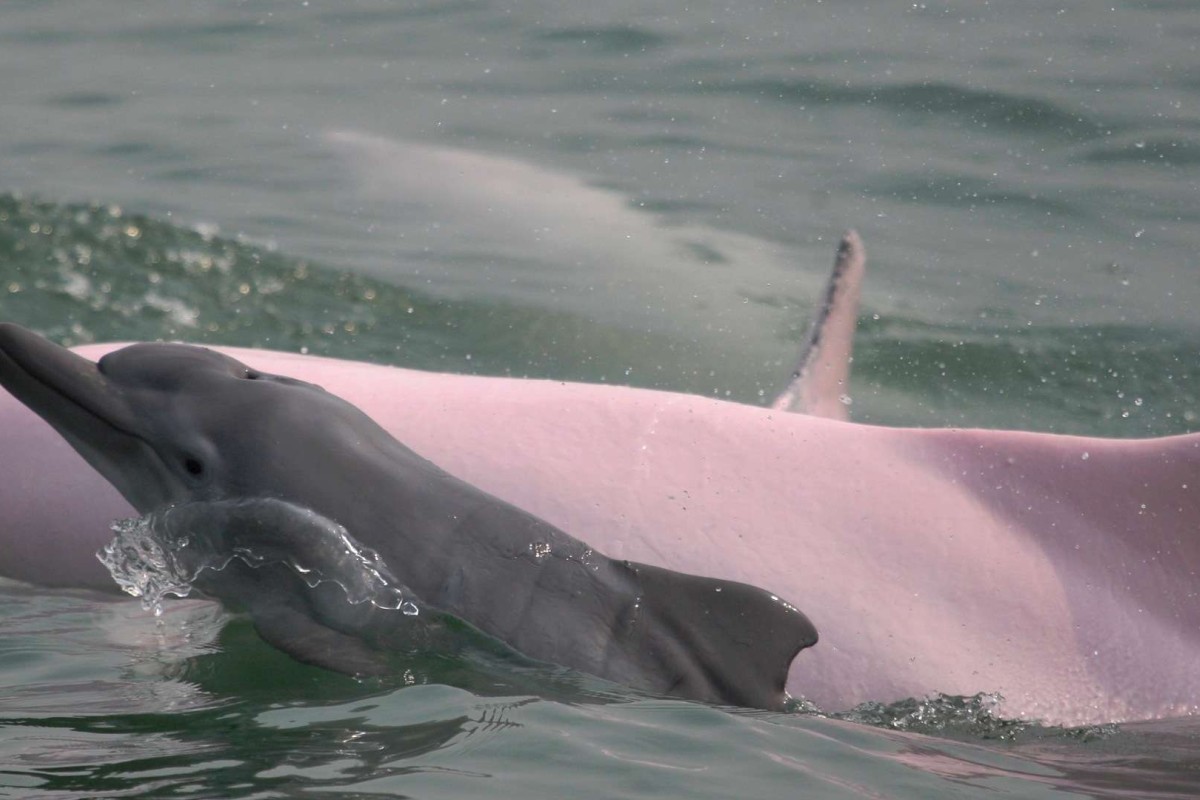 A rare Chinese white dolphin mother and calf glide through Hong Kong waters.
At least 368 Chinese white dolphins – also known as pink dolphins – are living in Hong Kong waters, researchers from the University of Hong Kong (HKU) have found.
The results came from a technique called photographic mark-recapturing – counting how many dolphins use Hong Kong waters as their home.
This contrasted with the Agriculture, Fisheries and Conservation Department (AFCD)'s dolphin monitoring programme results, which found only 60 pink dolphins.
"The dolphins seen in Hong Kong waters represent an important part of the Pearl River Estuary population; they don't know about the border between Hong Kong and mainland waters, and often traverse these waters. At least 368 dolphins rely on Hong Kong waters as part of their home range," said Stephen Chan, a PhD student in the Swire Institute of Marine Science (SWIMS) at HKU.
Chan cited Hong Kong as an example. If everyone in the city is counted on a particular day, it does not necessarily represent the overall population as there are tourists, visitors and even residents travelling in and out. "Similarly, counting dolphins without 'checking' their identities can only give the number of dolphins in the area during that particular time, but it is not the same as calculating the population as some dolphins may be just outside the border at the time," he said.
Dr Leszek Karczmarski, associate professor at HKU's school of biological sciences and SWIMS, echoed Chan's words, saying there was no such thing as a "Hong Kong dolphin population". Both researchers called for the revision of the AFCD's current population monitoring strategy.
Karczmarski also said the dolphins, especially of west-southwest Lantau Island, should be given the highest conservation priority. In their previous studies, Karczmarski and Chan had said pink dolphins would become extinct as much of their natural environment in Hong Kong and the mainland is not under legal protection. Both called for immediate and effective conservation measures to protect the dolphins' habitats.
Sign up for the YP Teachers Newsletter
Get updates for teachers sent directly to your inbox
Sign up for YP Weekly
Get updates sent directly to your inbox