Teachers' union raises question of whether the arrangement is fair, with local schools still not allowed to restart classes
South China Morning Post
|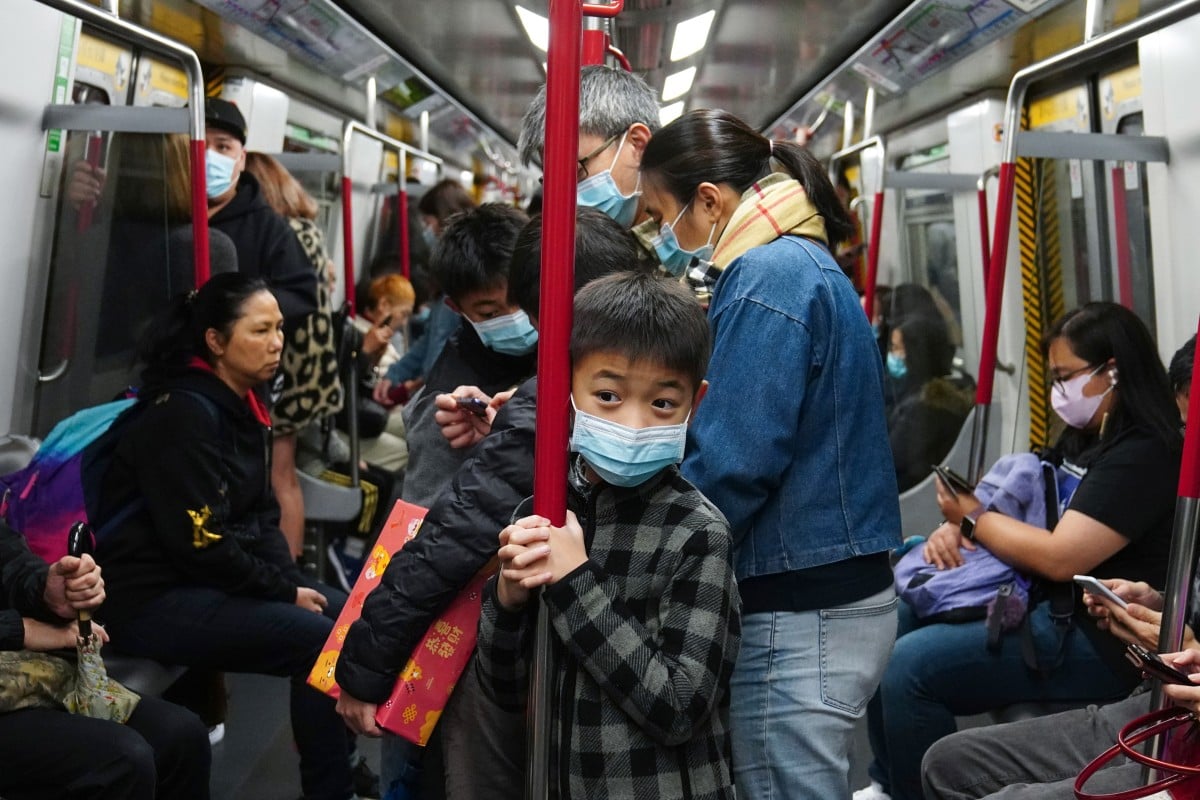 International schools in Hong Kong are allowing some students to return for classes.
Some students have begun returning to an international school in Hong Kong despite the coronavirus epidemic forcing a class suspension until April 20.
The revelation has raised questions from a teachers' union over possible unfairness, with local schools not allowed to bring pupils back to campus, even as teachers worry about those sitting Diploma of Secondary Education exams next year.
Coronavirus: what's the difference between an epidemic and a pandemic?
Among institutions that have already reopened for students are the English Schools Foundation (ESF), which operates seven secondary schools across the city, and the Canadian International School of Hong Kong (CDNIS) in Aberdeen, and Kellett School, which has campuses in Kowloon Bay and Pok Fu Lam.
As of Monday evening, there were 115 confirmed cases of coronavirus infection in Hong Kong, and last month the Education Bureau extended a blanket ban on all kindergartens and schools reopening until after the Easter holiday.
Some international schools were granted an exemption, with the bureau agreeing that final-year students preparing for international public exams could attend classes in small groups, to minimise the impact on their further studies.
But now CDNIS has allowed students not facing final-year exams to return as well. About 200 students and 50 teachers could return this week at the earliest for face-to-face coursework and assessments.
About 100 Grade 12 students preparing for the International Baccalaureate (IB) exams this year were given the option of returning to the Aberdeen school last Monday, sparking fears over health risks from some parents.
Some leisure facilities to reopen on Wednesday
That number could double this week with another 100 Grade 11 CDNIS students, who are not in graduating classes, told they could return as early as Thursday.
"We … will offer Grade 11 students the same opportunity to meet their teachers on campus, beginning Thursday, March 12, and Friday, March 13, and henceforth every Tuesday through Friday beginning Tuesday, March 17," head of school Jane Camblin wrote in an internal email.
One parent, who wished to remain anonymous, said some classes had up to 25 students, adding that including both Grade 11 and Grade 12 students, there could be about 230 students and 50 teachers back at school.
"Unless the Education Bureau has changed their policy about international schools this should not be allowed as they [Grade 11 students] are not writing any external exams this year," the parent said.
In a reply to the SCMP, the school said it had worked closely with the bureau, while students would also be given an option to return to campus, adding that students who chose otherwise could still connect with teachers online.
"The second term is a critical time for Grade 11 students in terms of predicted grades, assessments, examinations and other specific IB Diploma Programme and Ontario Secondary School Diploma requirements," a CDNIS spokeswoman said.
She added that up to 85 students in Grade 12 had been returning to campus, and expected similar numbers for Grade 11.
The Professional Teachers' Union (PTU), which represents about 85 per cent of the city's educators, believed the arrangement could be against the original intention of social distancing during class suspension, especially if students were not sitting any public exams this year.
"Whether or not such arrangements should be allowed should be looked into – as local schools are not allowed to have similar arrangements," said Ip Kin-yuen, an education sector lawmaker and PTU vice-president. "There could be a problem of unfairness in treatment."
The bureau did not comment on the potential health risk of students returning, but said it would contact CDNIS for more details and offer advice.
How to stay busy during the class suspension
The ESF has also allowed students in years 11 and 13, who would be taking the IGCSE or IB exams this year, to return to campus.
A spokeswoman said schools would not require the whole year group to return to school at the same time, to maintain social distancing. Instead students would be organised into small groups according to the subject taken.
Ruth Benny, founder of education consultancy Top Schools, believed international schools should be allowed flexible arrangements because of higher tuition fees paid by parents and their having smaller classes than local schools.
She added that some international school parents also welcomed the option of letting their children return to school.