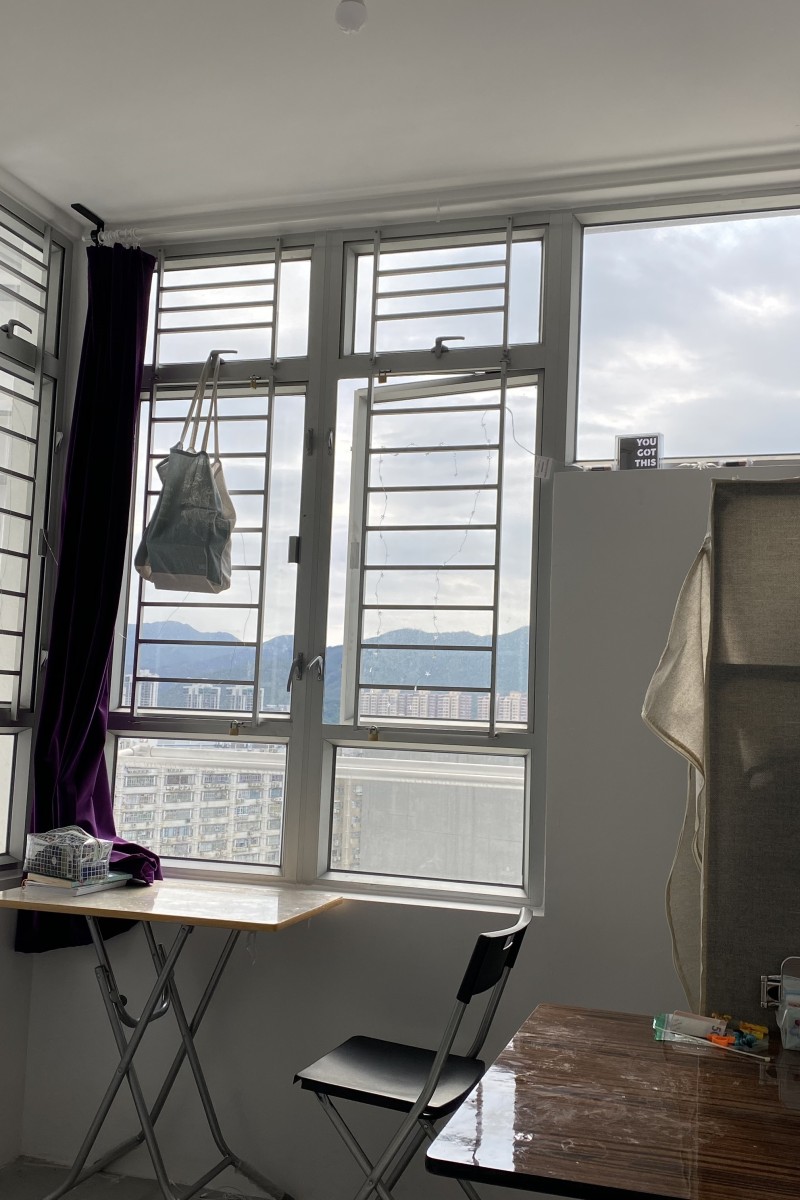 Millie Flo is in isolation alone after both her parents contracted Covid-19. 
Her father was diagnosed first, and her mother tested positive while they were quarantined.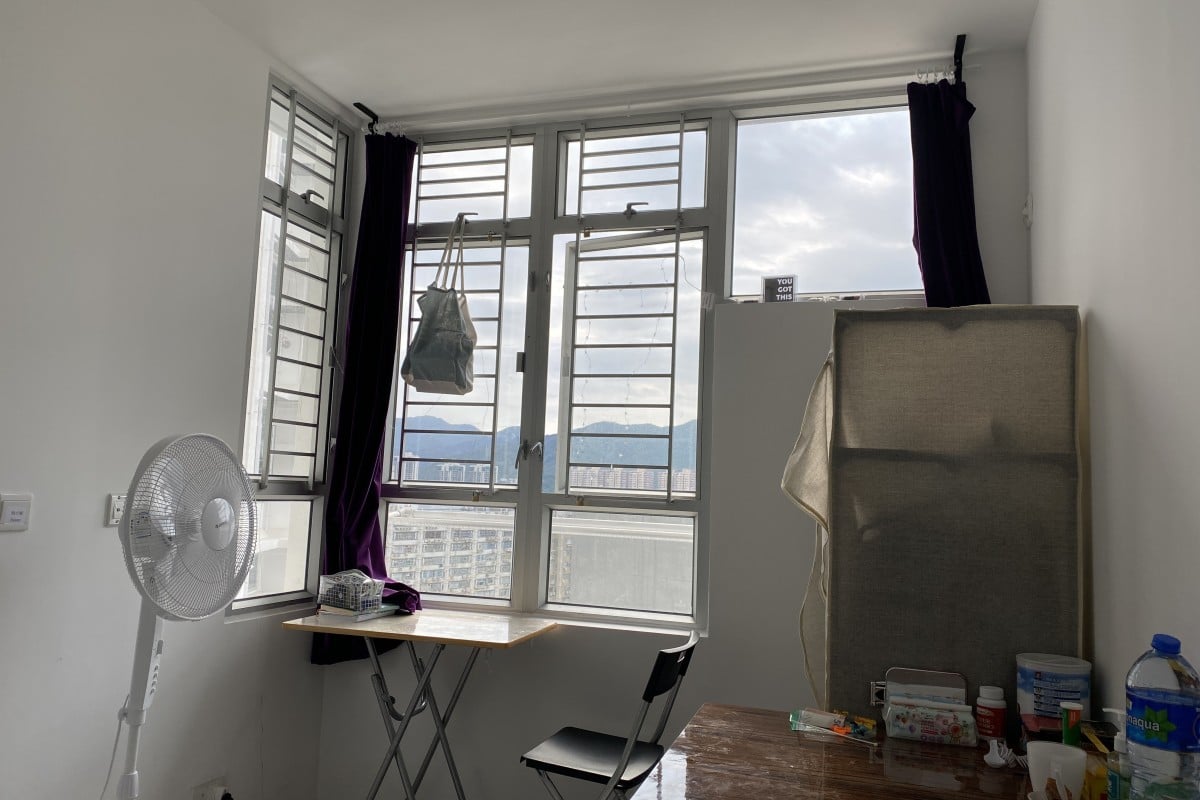 Millie's room at Cheung Yeung Estate in Fo Tan.
My mum waved goodbye to me, tears in our eyes, as she walked down the corridor of Chun Yeung Estate, a government quarantine facility in Fo Tan, and was taken to the hospital.
Only 30 minutes before, we were doing "coronavirus foot shakes", where we would do a "high five" with our feet by jumping from left to right.  
I sat on my bed, and it dawned on me that I would be alone for the next 14 days. It felt like my body was being squeezed. Unable to catch my breath, I did the first thing I could think of - I whipped out my phone, phoned my best friend, and told her everything that had happened.
My dad was in the hospital after contracting Covid-19, and my mum and I had been moved to Chun Yeung Estate as we are considered "close contacts" of my dad. We were meant to stay there for the next 14 days, which is the incubation period of the virus.  
Coronavirus: A first-hand account of what it's like to survive Covid-19, from one Hong Kong student who caught the virus
After a few days, my mum developed symptoms, and we got the result that she was positive too. I was swiftly moved to a smaller, more sterile room, while my mum was whisked away to the hospital. All of these events took place within the span of 36 hours. 
There are a number of different words I could use to describe how I was feeling, but there is one that stands out the most: panic. 
After lots of talking, I managed to calm down, but the reality of what was happening was still fresh in my mind. I talked to both of my parents, and I began to feel my heart rate slow down. I realised that it was going to be ok. We could, and we would, get through this together as a family.
I woke up the next morning with a fresh mind and strangely positive attitude, ready for my second last day of online school. It was then that I decided I needed some form of structure in my day. I made my bed (usually my mum and I argue about how she thinks it needs to be made in order to have a productive day, but I couldn't really care less about what state my room is in), I tidied my room, sorting my clothes into different piles, and I sat down, ready for lesson one of the day.
The things we took for granted before Covid-19
My days are relatively the same. I still wake up to the noise of my doorbell ringing with breakfast every day, as well as the temperature check we have to do twice a day. But now that I am on my own, I receive more calls from the staff at the facility, and the department of health.
They ask me how I feel, not just physically but mentally. They even offered for a social worker to come and talk to me if I needed. I then realised that the staff at the facility are here to look out for my well-being too.
I had some medical issues earlier in the year, and my mum had asked the staff to keep an eye on me. I was asked to go down to the nurse's station, where they talked with me about what to do in case something went wrong, and offered me help and support if I needed it.
Despite the comfort of knowing that the staff are here to help, there is still an element of fear. I still keep my doors locked, and at night time they are double bolted. It's nothing to worry about though, because after all, fear is natural.
Covid-19 vs. the human immune system
One thing that is essential for being in here on your own is a good network of friends and family for you to rely on. I told my friends that we could FaceTime for company, and I speak with them if I got lonely.
I understand that although social media can be bad in some ways, it is a massive help when it comes to keeping in touch with others. Luckily, the WiFi here is better than I have at home, so I'm FaceTiming with my friends and family around the clock.
Although I am only on day five of my restarted quarantine, I have learned that despite the fear in every situation, there is always something good to come out of it, and facing things with a positive mental attitude helps greatly.
With a balance of a good support system and a good mental attitude, I will get through this, without a doubt.
Sign up for the YP Teachers Newsletter
Get updates for teachers sent directly to your inbox
Sign up for YP Weekly
Get updates sent directly to your inbox