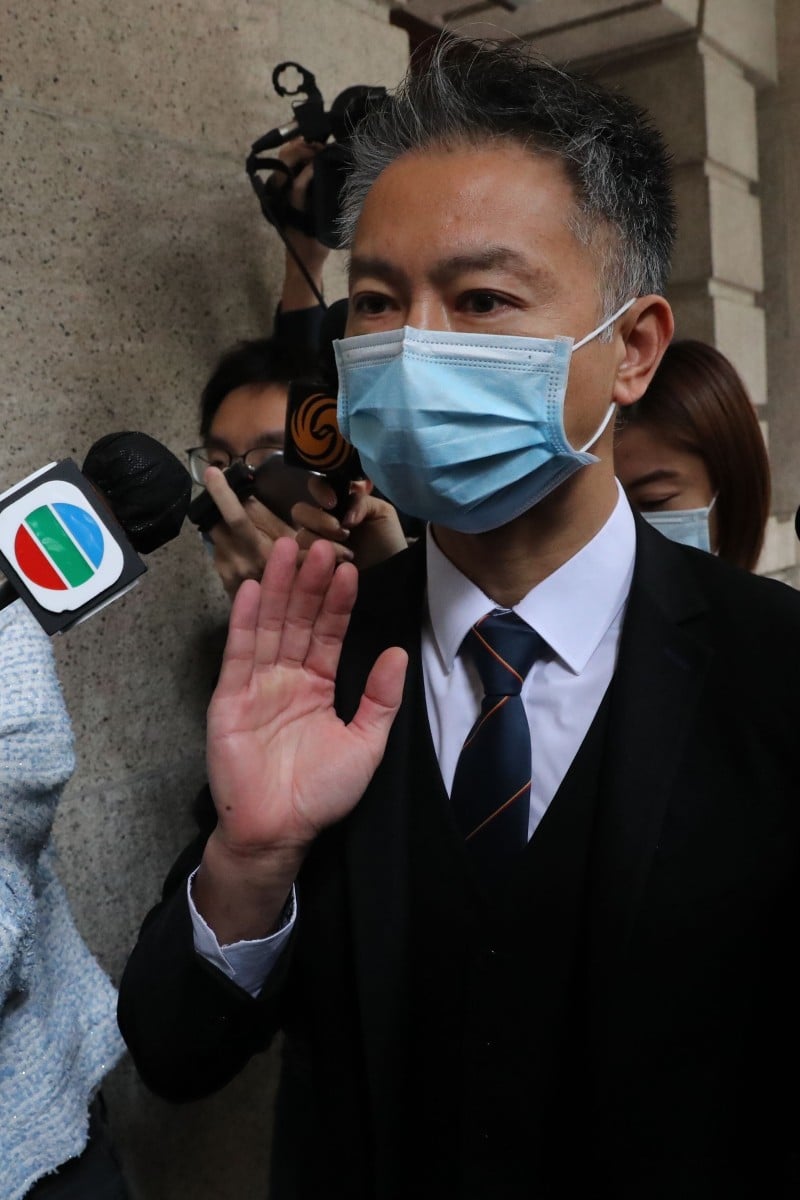 They were part of a group of seven accused of assaulting activist Ken Tsang.
The incident took place in 2014 during the Umbrella Movement.
South China Morning Post
|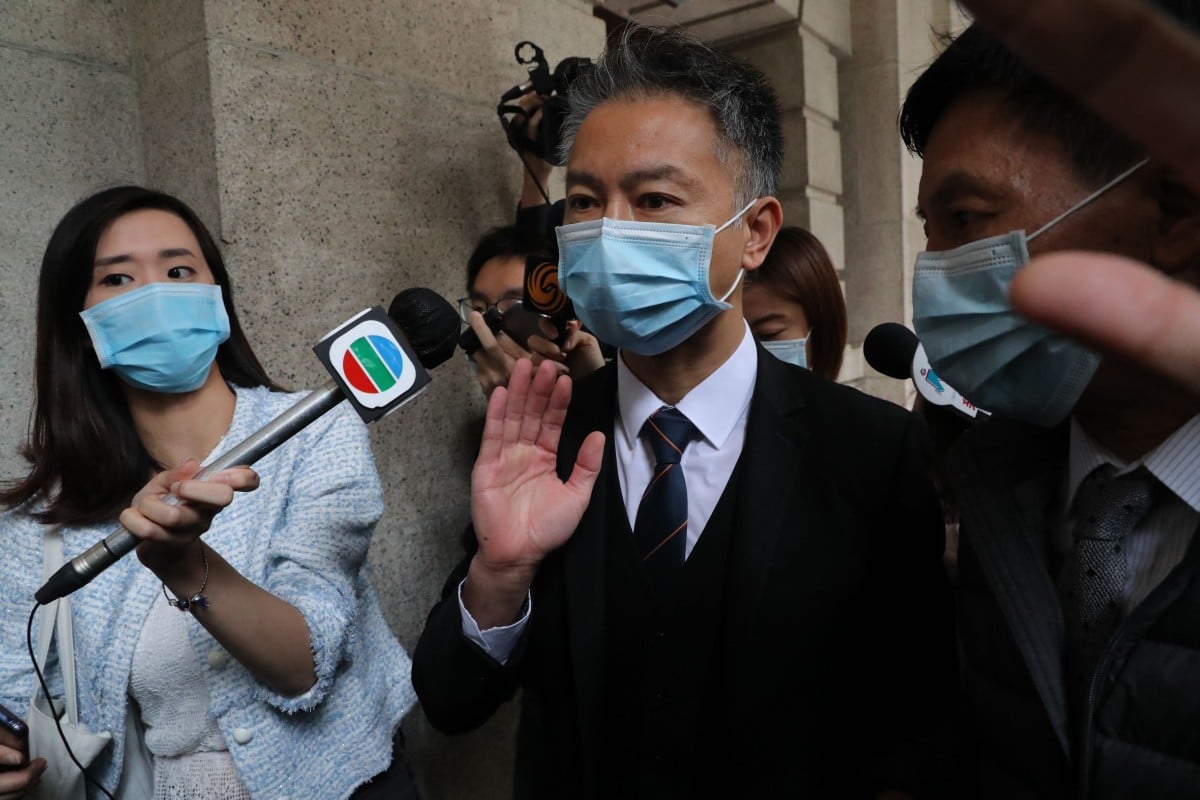 Chief Inspector Wong Cho-shing leaves court on Tuesday.
On Tuesday, Hong Kong's top court turned down the final appeal request of five police officers jailed for beating a pro-democracy activist during the 2014 Occupy protests.
The five officers – Chief Inspector Wong Cho-shing, 52; Senior Inspector Lau Cheuk-ngai, 33; Detective Sergeant Pak Wing-bun, 46; and 35-year-old detective constables Chan Siu-tan and Kwan Ka-ho – did not have to return to prison, having served their sentences. They made their last attempts to clear their names at the Court of Final Appeal, arguing that they suffered grave injustices during proceedings that began five years ago.
They were part of a group of seven who stood trial in 2016 and 2017 after being charged with assaulting Ken Tsang Kin-chiu in Admiralty, the main venue of the 79-day civil disobedience campaign for greater democracy in 2014.
Op-ed: The role of regret and remorse in criminal law
Tsang testified that, after he was arrested and carried to an electricity substation near the government headquarters, officers kicked and punched him, and beat him with batons.
All seven were found guilty at the District Court and were jailed for two years in 2017. After an appeal, Constable Lau Hing-pui, 42, and Detective Constable Wong Wai-ho, 40, were acquitted last year.
The remaining five were sent back to jail but their terms were reduced to between 15 and 18 months.
They were not required to appear in court, but Wong Cho-shing showed up on Tuesday to hear the ruling by Chief Justice Geoffrey Ma Tao-li and justices Roberto Ribeiro and Andrew Cheung Kui-nung.
Wong was bombarded with an array of questions from journalists when he left court, including whether he would apologise to Tsang, but did not answer.
Tsang, who now works as a district councillor, said he did not feel particularly happy when he learned about the judgment, knowing that two officers who took part in the attack walked free upon appeal.
"Justice delayed is justice denied," he said.
Noting an uptick in allegations of police brutality at recent pro-democracy protests, he warned that Hongkongers' freedoms were under threat.
In court, the officers' lawyers had disputed the methods prosecutors used to build their case, namely, by substantial reliance on news footage of the incident.
Clive Grossman SC and Edwin Choy Wai-bond SC both argued the video evidence provided by the prosecution was not authentic and could only be treated as hearsay. The trial judge, they said, had wrongly admitted the evidence to proceedings.
Choy further argued the trial process in general would be plagued by "cheating video footage", if the court did not adopt a more stringent test to determine the credibility of video evidence.
Breaking news! and other commonly used words that will help you understand the news better
But the Court of Final Appeal judges believed that the trial judge's assessment was correct in accepting the footage in question as real.
The court will provide a written judgment detailing its decision at a later date.
Tsang lodged a civil lawsuit at the District Court in 2017, claiming damages against the commissioner of police over the incident. The case had been on hold pending the conclusion of the criminal proceedings.
Sign up for the YP Teachers Newsletter
Get updates for teachers sent directly to your inbox
Sign up for YP Weekly
Get updates sent directly to your inbox