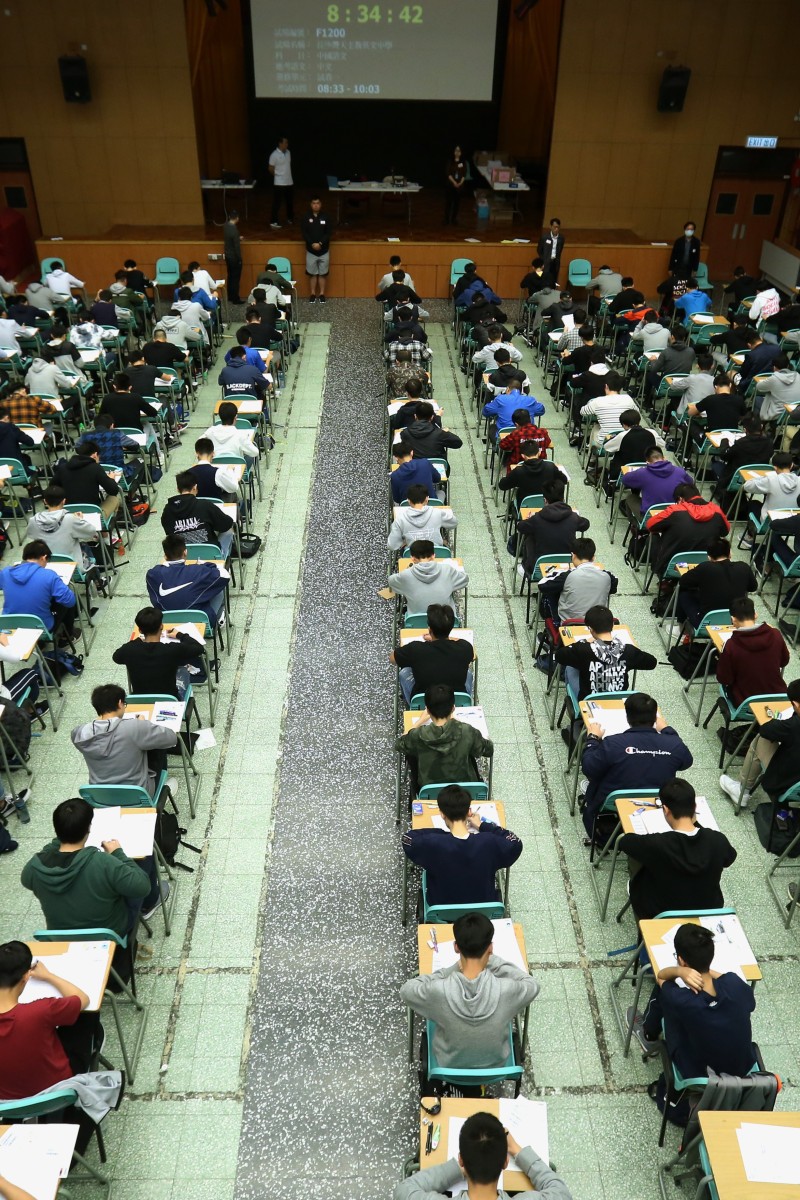 Poll also reveals nearly three-quarters of candidates are against cancelling the university entrance exams outright
South China Morning Post
|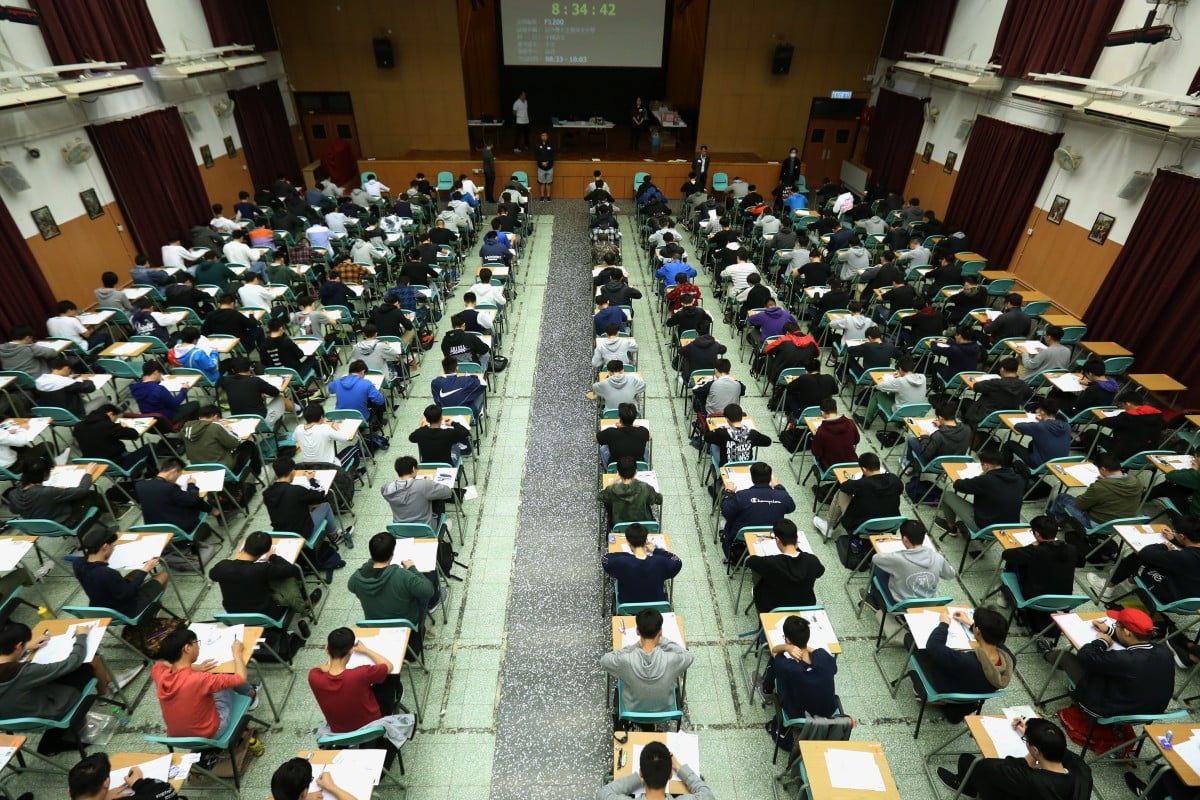 A poll has revealed students are against the cancellation of DSE exams, due to start in a fortnight with the city still in the grip of the Covid-19 epidemic
Hong Kong's education secretary said on Thursday he remained confident the university entrance exams would go ahead as planned in two weeks, as a poll revealed more than 70 per cent of candidates opposed cancelling them altogether.
Kevin Yeung Yun-hung told the Legislative Council the aim was to keep the existing Diploma of Secondary Education timetable during the coronavirus crisis but said officials were working on contingency plans.
"If the situation gets better each day, I am still confident that the exams could begin as planned on April 24," Yeung told lawmakers repeatedly pressing him on the schedule.
I am a 14-year-old girl in a government quarantine centre, alone
"Still, we are talking about tens of thousands of DSE candidates, and I cannot simply make a decision now and ignore any future developments."
The public health crisis has already forced the one-month postponement of the DSE exams, which more than 52,000 candidates were originally due to sit from March 27, as well as the indefinite closure of schools since early February.
A senior health official suggested on Thursday it would be better if people were not gathering but said the risks in exam halls could be minimised, adding whether the assessments went ahead was a matter for ministers.
A first-hand account of what it's like to survive Covid-19
Yeung said the potential health risks for those sitting the exams was a major consideration as officials closely monitored the latest Covid-19 developments.
"I understand pupils are under immense pressure," he said, adding many teachers and pupils were in favour of the assessments starting on April 24.
"We would try to provide more information to students, but it is difficult to give a cut-off date at this moment."
If the exams were cancelled, candidates could be assessed through results from previous internal tests and the public exam performances of past cohorts from each school.
Yeung also told lawmakers that all candidates would be required to wear surgical masks during the exams, but if a student caught the coronavirus, others in that testing centre would not automatically be sent into quarantine as close contacts.
"Each candidate would be distanced from one another, as they would also be asked to wear masks and won't be having conversations with others in principle … But we would still look at incidents on a case-by-case basis to make decisions."
A survey by non-profit organisation Youth New World released on Thursday showed 72 per cent of 812 candidates polled earlier this month said the DSE exams should not be cancelled.
But 63 per cent of respondents preferred the exams to be pushed back again beyond April 24, with about half saying the exams could be postponed for one month or more amid the Covid-19 pandemic.
Some 85 per cent worried about the potential health risks when taking the exams. Fewer than a third of candidates said referring to their past tests results when assessing grades was an acceptable alternative to holding the exams.
Sign up for the YP Teachers Newsletter
Get updates for teachers sent directly to your inbox
Sign up for YP Weekly
Get updates sent directly to your inbox